Description
Improve your relationships from the inside out. Learn this one rule that will change your life, and enhance your relationships at work, with family, and spouse.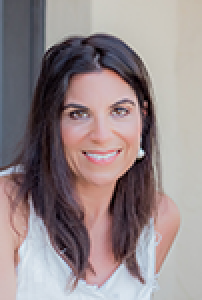 Our speaker will be Andrea Vallely, a transformational coach and founder of spreadhappy.net. An award-winning self-help blogger, Andi has been featured weekly on radio as a mindset expert in Philadelphia and West Palm Beach for the past 6 years. Please see her full bio below.

The Life Enrichments Series are Interactive discussions on how to improve your health, wealth and happiness.
Join us for a delicious dinner and a lively conversation on meaningful topics/themes that will change each month. We look forward to exploring what optimal Health, Wealth and Happiness means to you. Please bring your family, friends and co-workers.

"What a delightful evening, and ever so interesting! And of course the food and drinks were sensational."
- Attendee at last month's Life Enrichment dinner

Date: Wednesday, February 20, 2019
Time: 6:15 PM — Registration and reception

6:45 PM — Dinner and discussion

Location: La Cigale Restaurant 253 SE 5th Ave, Delray Beach, FL 33483 (561) 265-0600
http://www.lacigaledelray.com
Cost: $47 reduced rate when paid by February 19
$57 if paid at the door
Includes soup or salad, choice of entree and a glass of wine

Charitable giving: $9 from each ticket will go to the Boca Raton TM center/scholarship fund, providing the life-changing benefits of the Transcendental Meditation technique to those in our community facing acute stress and financial hardship. 
The Boca Raton TM center is a 501 (c) 3 non-profit educational organization. For more information see https://www.tm.org/taught-by-non-profit

The Life Enrichment Series are hosted by Anne Bedinger (founder of Wealth Wellness Group), Cynthia Guy, MD (physician/health coach), Andrea Vallely (transformational life coach) and Ondine Constable (certified teacher of Transcendental Meditation)
FACILITATORS:
Anne Bedinger is the founder of Wealth Wellness Group of Raymond James, a wealth management and financial planning practice based in Boca Raton. Anne is a Wealth Management Specialist, a Certified Financial Transitionist™ (CeFT™) and in the financial services business for over 33 years. Anne believes that both the financial side and the human side need to be addressed in financial and life transitions planning. We support and empower individuals to reach their full potential.
Anne loves supporting her community and being an advocate for women. In her spare time, she enjoys driving her antique car, traveling, the arts, cross-training, and Pilates.

Dr. Cynthia Guy is a physician, educator, author, and speaker. After practicing anesthesia and pain management for 25 years she was unexpectedly diagnosed with Multiple Sclerosis (MS) in the year 2000. While conventional treatments failed to improve her symptoms, Dr. Guy turned to research and studies of alternative methods and practice to help decrease her symptoms and improve her quality of life. Based on her extended research she wrote the book "Love Yourself Healthy".

Dr. Guy is passionate about sharing her expertise with the community and inspiring others to improve their health through nutrition, exercise, supplementation, mindset—particularly those with an autoimmune condition, or chronic pain.
Andrea Vallely is the founder of spreadhappy.net, and a transformational coach. She has been awarded for her self-help blogging, and has been featured weekly on radio as a mindset expert in Philadelphia and West Palm Beach for the past 6 years. Andi is currently on the CBS 12 Morning News at 9 Monday's as a weekly contributor, sharing her Live Your Best Life segment.
As a coach, writer and speaker, Andi passionately encourages others to see what's possible when they are no longer at the mercy of their circumstances.

Ondine Constable, a certified teacher of Transcendental Meditation technique, has been co-director of the Boca Raton TM center, along with her husband Kent, since 2011. She learned the children's TM technique—called "Word of Wisdom"—when she was five years old, and has been practicing the TM technique since age ten. She leads one of the most active TM centers in the USA and is dedicated to helping people enjoy the full potential of life through the TM technique—scientifically verified to reduce stress, improve health, mental clarity, and fulfillment. TM.org/bocaraton

NOTE: Links are being provided for information purposes only. Raymond James is not affiliated with and does not endorse, authorize or sponsor any of the listed websites or their respective sponsors. Raymond James is not responsible for the content of any website or the collection or use of information regarding any website's users and/or members.
Raymond James is not affiliated with the Boca Raton TM Center, Andrea Vallely, Dr. Cynthia Guy, or Ondine Constable.