Description
Attendees will take home actionable steps to liven up their presentations, craft a compelling story and improve their delivery.
Free breakfast included.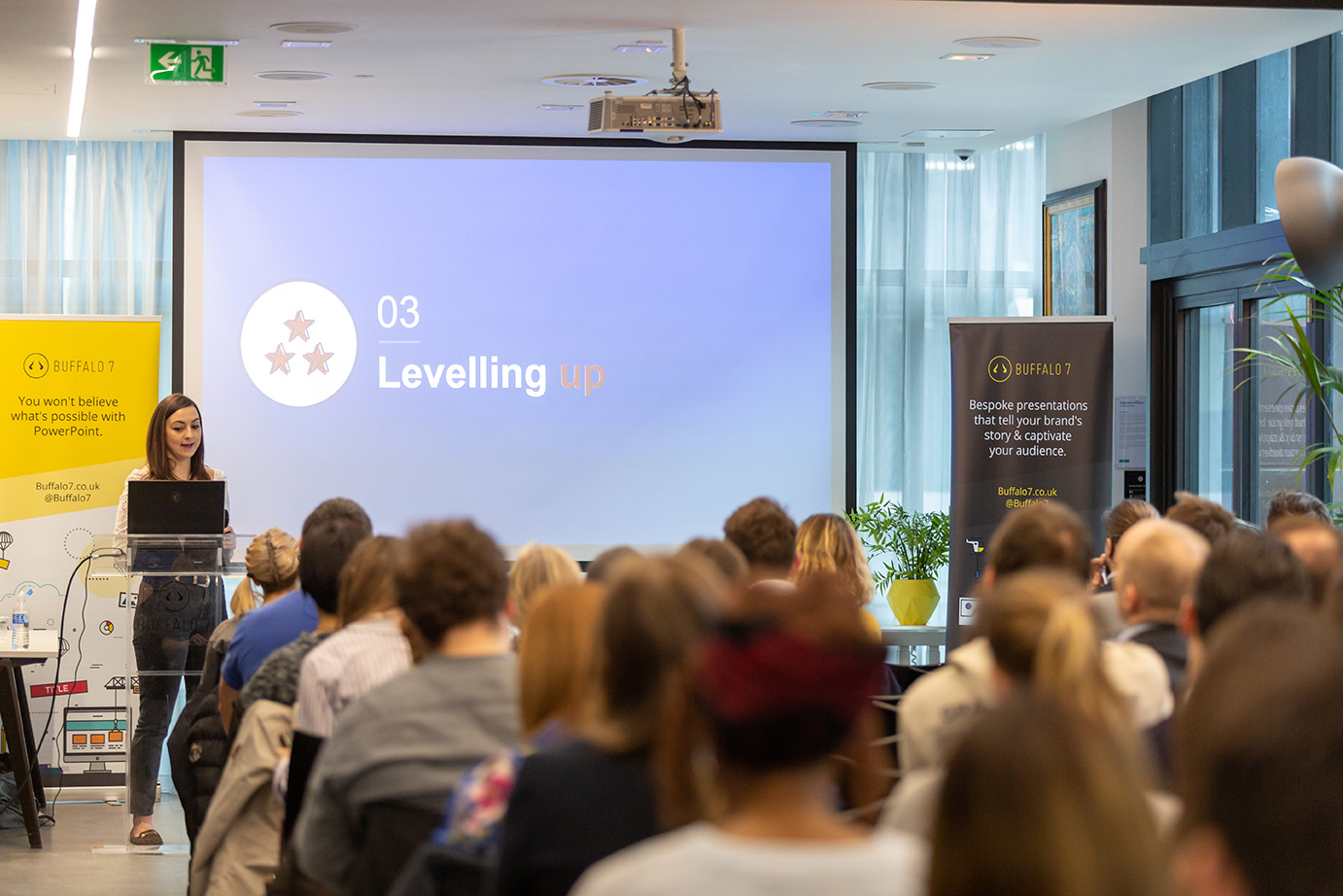 08:00 - Breakfast and networking
08:30 - The power of storytelling by Chris Tomlin (Communications Director)
Chris will explore the power of storytelling. Presentations full of dry data can result in the dreaded Death By Powerpoint. But when you know how to frame it into a captivating narrative, people sit up and notice. Attendees will learn how to identify their own key messages and craft them into compelling stories to engage their audience.
08:50 - Why design is important by Michelle Sussams (Creative Director)
Michelle will cover why design is important, how design helps to get messages across and how to apply simple design practice to presentations.
09:15 - Coffee break
09:30 - PowerPoint's best-kept secrets by Liz Booth (Senior Developer)
PowerPoint is one of the most-used pieces of software in the world. But how many people really know how to get the best out of this amazing tool? Attendees will learn industry secrets from the experts and discover just what Microsoft PowerPoint is capable of so that they can create their own incredible presentations.
09:55 - The art of presenting by Felicity Chivers (Account Director)
Creating your presentation is only half the battle. You've then got to deliver it. Felicity will share some secrets from some of the world's best presenters. How did they get so good at public speaking?
10:15 - Networking
This event is brought to you by Buffalo 7