IMPROV(e) Your Coaching … and Life! - April 29, 2019

Monday, April 29, 2019 from 5:30 PM to 7:00 PM (MST)
Event Details
 INTERNATIONAL COACHING WEEK
"IMPROV(e) Your Coaching … and Life!"
Facilitated by Jeff Thoren, DVM, PCC, BCC

Please note that this is a departure from our regularly scheduled 
Wednesday meetings.
How can the principles of improv (theatre without a script), help you be a more effective coach?
Actually, when it comes to being present in the moment, letting go of control, trusting the process, and adapting to whatever your coachee (or life) gives us, we have much to learn from the principles of improvisation. 
In this session we'll invite you to consider the possibility that every coaching conversation is a piece of improv. And … to explore how improv skills relate directly to core coaching competencies like establishing trust, coaching presence and active listening.
Plan on leaving your inner critic at the door and on enjoying a fun and safe learning environment! Come prepared to be active and please wear comfortable shoes!
You will learn how to:

Apply the principles of improvisation to be able to be more present, to let go of the need for control, to trust the process, and to adapt to whatever your coachee (or life) gives you.





Enhance your skill in the core coaching competencies of establishing trust, coaching presence and active listening.
About the Facilitator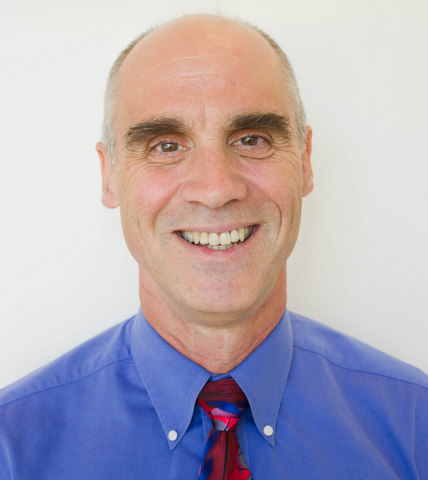 Jeff Thoren, DVM, PCC, BCC is the founder of Gifted Leaders, LLC, an established executive and team coaching company based in Phoenix, AZ serving clients nationwide.
As a creative, independent thinker, Jeff brings new ideas, novel approaches, and unconventional solutions to both individual and organizational clients. Prior to operating his own company, Jeff worked for small businesses as well as mid-size and multinational corporations. He has experience with various organizational functions including sales & marketing, technical support, customer service, research & development, and human resources. He's served on multi-disciplinary teams working on initiatives ranging from product development to strategic planning and cultural change.
Jeff is committed to building engaging and innovative workplace cultures. He understands the mindset required to effectively lead and influence others in a business environment that is increasingly uncertain, complex, and ambiguous. His goal is to accelerate the shift from traditional hierarchical leadership (where a few leaders at the top exert control) to collective leadership (where leadership emerges as a collective capacity from everyone).
He has worked with a wide range of leaders from veterinary practice owners to executive level leaders in multinational companies and has coaching/consulting experience in a variety of industries including veterinary medicine, healthcare, management consulting, construction, architecture, biotechnology, insurance, and semiconductor manufacturing.
A graduate of Washington State University (DVM), Jeff received his coach training through the Adler School of Professional Coaching and is certified through both the International Coach Federation (PCC) and Center for Credentialing & Education (BCC).
Where:
Pima Community College-Downtown Campus
1255 N. Stone Avenue
DC-Room-CC-180, which translates to Downtown Campus, Bldg CC, Amethyst Community Room 180.

Tucson, AZ  85709
Bring business cards and connect with coaches!


5:30 pm - 6:00 pm - Networking & light bite
6:00 pm - 6:15 pm - Chapter Business Update
6:15 pm - 7:25 pm - Program Presentation
7:30 pm - Prompt departure with invitation to network at a nearby location
We look forward to seeing you there.
When & Where

Pima Community College
1255 N. Stone Avenue
DC-Room-CC-180
Tucson, AZ 85709


Monday, April 29, 2019 from 5:30 PM to 7:00 PM (MST)
Add to my calendar