Description
"If you're looking for a workshop that is highly interactive and incredibly supportive that promotes patience, listening, and organically developing improv scenes, look no further than studying with Fontana and Claire."
- SF Improv Student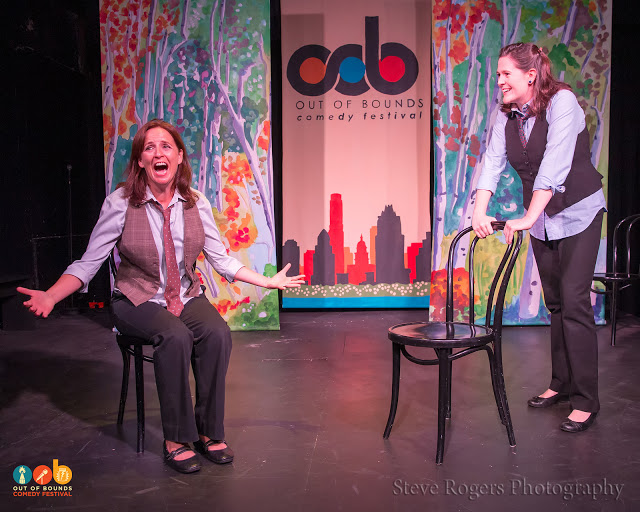 ---
Saturday Only Intensive: $149
Saturday & Sunday Weekend Intensive: $299

---
This intermediate-advanced workshop explores the techniques and approaches of The Right Now, a Bay Area improv group hailed for their truthful & intuitive style of play.
Master teachers, Fontana Butterfield and Claire Slattery, will teach you how to access your individual intuition as well as the intuition of the group.Through the power of deep listening you'll learn to connect with your instincts, activate your inspiration and develop rock-solid trust in partners and self.
Each workshop (Options for 1-day or 2-day attendance, see ticketing info below) will include group exercises, duo and trio scene work, and solo character work. The Right Now will provide workshop participants with written individual feedback, including notes and details of workshop content.
Saturday: 10am to 5pm (lunch from 1 to 2pm) , Sunday: 10am to 3:30pm (lunch from 1 to 2pm)
Areas of Focus
Improv Intuition is for you if any of these apply:
You have ever felt limited in your choices and want an invigorating workout in specificity.

You want to go deeper in each moment, freeing you from the pressure to invent.

You crave the tools to weave together a cohesive, discovery-based set onstage.

You want an embodied expression of 'Yes, And' to expand your range of characters, relationships and environments.
Experience Level
Improv Intuition is for you if any of these apply:
You have taken improv classes before with Rachel Hamilton Improv or equivalents elsewhere, and wish to explore the techniques specific to The Right Now.

You understand the basic tenets of improv and are comfortable with improv scene work.

You have been studying improv for a while and want to gain skills for the stage.

You are an experienced improviser who performs and wants to deepen your skills.
Ticketing Info:
* Students who take all Three Improv Intuition full weekend workshops receive a 20% discount.
* You may attend just the Saturday portion of any of the Improv Intuition weekends for $149.

If you would like to sign up for either these options, please email RHImprov@gmail.com and we will send you an invoice directly to get you signed up.
---
Class size is limited to 16 students.
Prerequisite: This class is for experienced improvisors. At minimum, students should be trained in utilizing the basic rules of improv and come with a joyful willingness to play.
---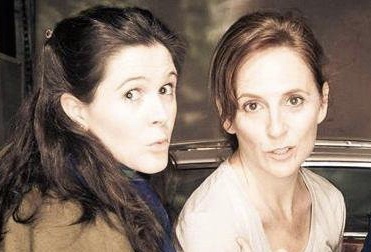 Instructor Bios:
Claire Slattery - is a professional actor, improviser, and improv teacher/trainer. She caught the improv bug as an undergrad at Stanford and never recovered. Claire has acted, improvised, and taught with San Francisco's top theatre companies, improv troupes, and training centers.​ ​She is​ ​a proud member of the all-women improv trio, The Right Now, who have​ ​been​ ​featured at 10+ festivals​ ​around the country​. Claire recently moved back from Los Angeles where she could be seen on stage performing improv and sketch comedy at the Upright Citizens Brigade and iO West theatres. At Speechless, Claire ​works in leadership roles on both the Speechless Live show ​and the Speechless Learn training wing, where she coaches individuals and leads​ ​group trainings to ​encourage the improviser within and use it to ​transform presentations​​. To learn more, visit www.Speechlesslive.com.
Fontana Butterfield - Fontana Butterfield has been performing and teaching Improvisation acting for decades. A San Francisco native, graduated from SFSU's theatre department with a degree in theater acting. She is a founding member of The Right Now and has performed improv all over the country. Fontana was the director of Big City Improv and a player for ten years. She works with tech makers through Speechless Live using improv skills to embolden public speakers. As an actor she has worked at Berkeley Repertory, Shotgun Players, Tides Theater, Killing My Lobster, Marin Shakespeare, to name a few. She trained in the Meisner technique at Laura Henry Studio in Santa Monica and is a certified Meisner method teacher. Fontana recently spent one month studying intensively with Shakespeare and Company in Lenox, Mass. Teaching credits include Waterfront Conservatory, Academy of Art University, Big City Improv, Washington High School, University High School, Nancy Hayes Casting and San Francisco Acting Academy.
Refund policy
Classes are not refundable but they are entirely transferable. If you've purchased a class and you cannot attend, you are welcome to sell your spot to another improviser, provided they meet the prerequisite requirements stated above. People seem to have good luck listing their classes for sale on Facebook. If you do sell your spot to someone else, I would appreciate you letting me know via email at RHImprov@gmail.com