Description
Improv Intuition is a series of upper-level workshops for experienced improvisors taught by instructors Fontana Butterfield and Claire Slattery of The Right Now, a Bay Area Improv Group known for their intuitive style of play.
In this series of workshops, they will teach you how to tap into your individual inuition as well as the intuition of the group. Through the power of deep listening you'll learn to connect with your instincts, activate your inspiration and develop rock-solid trust in yourself and your partners.
The format of each weekend workshop will include group exercises, duo and trio scenes, and solo character work, featuring truthful characters, freedom in physicality and just the right amonut of mischief.
Claire and Fontana will provide workshop participants with individual feedback, including notes and details of workshop content.
Improv Intuition is offered on four weekends over the course of six months. You may attend one or all of the workshops - it's entirely up to you - however, there is a discount for attending more than one weekend.
---
Weekend Workshop #1 - Yes, Embody

"Yes! Embody"- is taking the beloved "Yes And" rule of improv and expanding it further, into your body and your voice. In this workshop, you will learn to follow your instincts to discover the physical expression of your Yes, which will serve to stretch, grow and expand your characters, relationships and environments.

April 28th: 10am-5pm / April 29th: 10am-3:30pm — Lunch break from 1pm-2pm each day



Weekend Workshop #2 - Specificity Bath
"Specificity Bath"- relish in your imagination! Take a bath in it! If you've ever felt limited in your choices and want an invigorating workout in specificity this workshop is for you. You'll learn to access your imagination in new and deeper ways to discover truthful, full and vital characters you've never played before. You'll learn to go deeper not broader in each moment, which will free you of the pressure to invent. You'll discover that everything you need is right in front of you, right where you and your partner are, in each moment.

June 30th: 10am-5pm / July 1st: 10am-3:30pm — Lunch from 1pm-2pm


Weekend Workshop #3 - Character Land

"Character Land" - Learn to create fully realized characters with real emotional needs, specific movement styles, voices and points of view and start having the best shows of your life! In this workshop you'll acquire a variety of tools to instantly embody rich characters, through movement, voice, partner matching, genre and point of view.

August 25th: 10am-5pm / August 26th: 10am-3:30pm — Lunch from 1pm-2pm
Weekend Workshop #4 - Tell Me A Story

"Tell Me A Story!"- Learn to live in the moment while simultaneously building the connective tissue between emerging stories throughout your improv set. In this session, narrative structure and whimsy abound! You'll learn tools to weave stories together onstage, discovering the relationships between scenes and characters as they unfold.

October 27th: 10am-5pm / October 28th: 10am-3:30pm — Lunch from 1pm-2pm


---
Class size is limited to 16 students.
Prerequisite: This class is for experienced improvisors. At minimum, students should be trained in utilizing the basic rules of improv and come with a joyful willingness to play.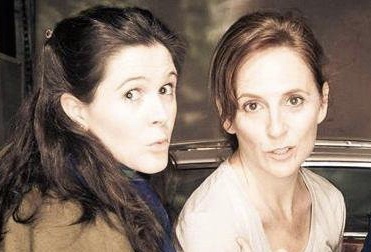 Instructor Bios:
Claire Slattery - is a professional actor, improviser, and improv teacher/trainer. She caught the improv bug as an undergrad at Stanford and never recovered. Claire has acted, improvised, and taught with San Francisco's top theatre companies, improv troupes, and training centers.​ ​She is​ ​a proud member of the all-women improv trio, The Right Now, who have​ ​been​ ​featured at 10+ festivals​ ​around the country​. Claire recently moved back from Los Angeles where she could be seen on stage performing improv and sketch comedy at the Upright Citizens Brigade and iO West theatres. At Speechless, Claire ​works in leadership roles on both the Speechless Live show ​and the Speechless Learn training wing, where she coaches individuals and leads​ ​group trainings to ​encourage the improviser within and use it to ​transform presentations​​. To learn more, visit www.Speechlesslive.com.
Fontana Butterfield - Fontana Butterfield has been performing and teaching Improvisation acting for decades. A San Francisco native, graduated from SFSU's theatre department with a degree in theater acting. She is a founding member of The Right Now and has performed improv all over the country. Fontana was the director of Big City Improv and a player for ten years. She works with tech makers through Speechless Live using improv skills to embolden public speakers. As an actor she has worked at Berkeley Repertory, Shotgun Players, Tides Theater, Killing My Lobster, Marin Shakespeare, to name a few. She trained in the Meisner technique at Laura Henry Studio in Santa Monica and is a certified Meisner method teacher. Fontana recently spent one month studying intensively with Shakespeare and Company in Lenox, Mass. Teaching credits include Waterfront Conservatory, Academy of Art University, Big City Improv, Washington High School, University High School, Nancy Hayes Casting and San Francisco Acting Academy.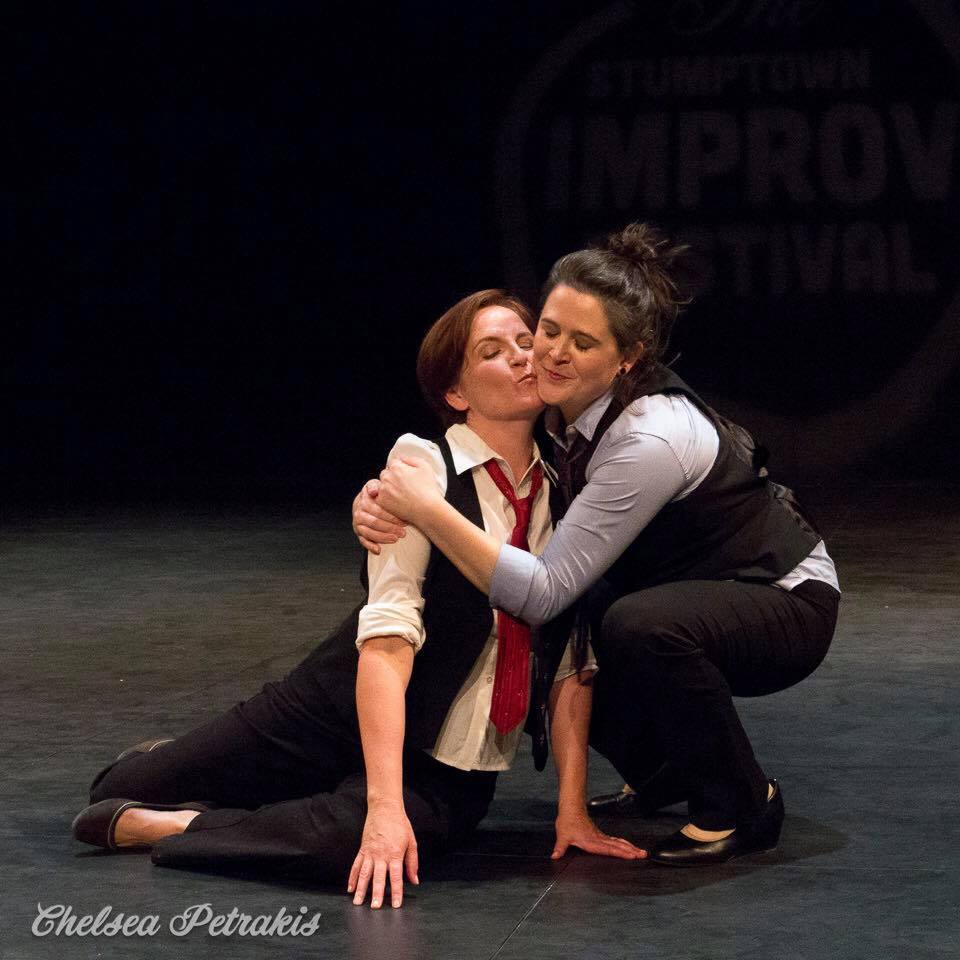 Refund policy
Classes are not refundable but they are entirely transferable. If you've purchased a class and you cannot attend, you are welcome to sell your spot to another improviser, provided they meet the prerequisite requirements stated above. People seem to have good luck listing their classes for sale on Facebook. If you do sell your spot to someone else, I would appreciate you letting me know via email at RHImprov@gmail.com