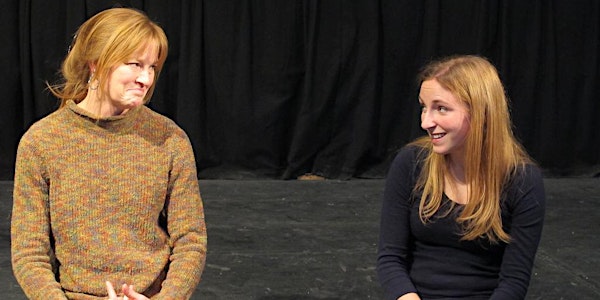 Improv-For-Everyone Workshop
Due to the pandemic, our improv workshop has moved online. After you obtain a ticket on eventbrite, we will email you the link.
When and where
Location
9101 Old Georgetown Rd 9101 Old Georgetown Road Bethesda, MD 20814
About this event
At Precipice (precipiceimprov.com), we are proud to offer free sample improv classes year-round. You will participate in simple (but fun!) theater games and exercises that stimulate your imagination and exercise your creativity in a supportive atmosphere. What's more, you can simply observe or actually participate. 
Open to everyone (regardless of experience), this class is designed to gently and playfully bring out your creativity in a completely supportive environment. Students take this workshop to:
Have Fun in a Playful Atmosphere
Get in Touch with the Artist Within
Learn Communication/Presentation Skills Useful in Work Situations
Experience Personal Growth
Develop Acting Skills
Go to precipiceimprov.com for more information. 
Note: The improv workshop described below has moved online due to the pandemic. After you order a ticket, Precipice will send you a link to the Zoom session.