Description
Learn the fundamentals of Improv in a safe and supportive environment!
If you have been wanting to try Improv but have been too scared, here's your chance. In this class there are no mistakes, just the fun of embracing your most spontaneous and creative self amidst other wonderful people who are also scared.
Still scared? Perfect. Sign up now!
If you are an experienced Improviser and feel like coming for a brush-up of your fundamentals, please join us!
---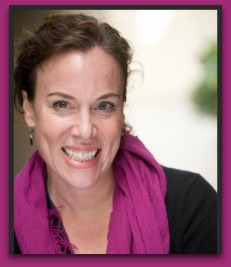 Rachel Hamilton was born and raised in Washington, DC. She is a graduate of Northwestern University, an alumna of The Second City, Chicago, and an Emmy-nominated writer. Rachel cut her teeth in the Chicago Improv scene, sharing the stage with geniuses like Tina Fey, Amy Poehler, Rachel Dratch, and many other Improv luminaries and has been smitten with Improv ever since.

Rachel has a great depth of experience teaching Improv to all kinds of people; newbies and experts, actors and civilians, the confident and the terrified. She feels passionately that Improv provides superb tools for living a courageous life by developing the capacity to take risks and step out into the world as our whole, authentic selves. She also consults executives, teams and organizations on the benefits of Improv for creating harmonious teams that inspire creative collaboration.

While she teaches, directs and performs Improv all over the country, Rachel makes her home in the San Francisco Bay Area with her ridiculously adorable Cockapoo, Marty, who is the best Improviser she knows.
FAQs
What's the refund policy?
Classes are not refundable but they are entirely transferable. If you've purchased a class and you cannot attend, you are welcome to sell your spot to another improviser, provided they meet the prerequisite requirements stated above. People seem to have good luck listing their classes for sale on Facebook. If you do sell your spot to someone else, I would appreciate you letting me know via email at RHImprov@gmail.com