Description
Sick Puppies Comedy is proud to present four very funny performers for this improv comedy show. Each one of them are high energy and hillarious. If you love comedy, you're going to love this show. Show runs 90 minutes!
Tickets are $20 at the door or $15 Online
Ben Brouckaert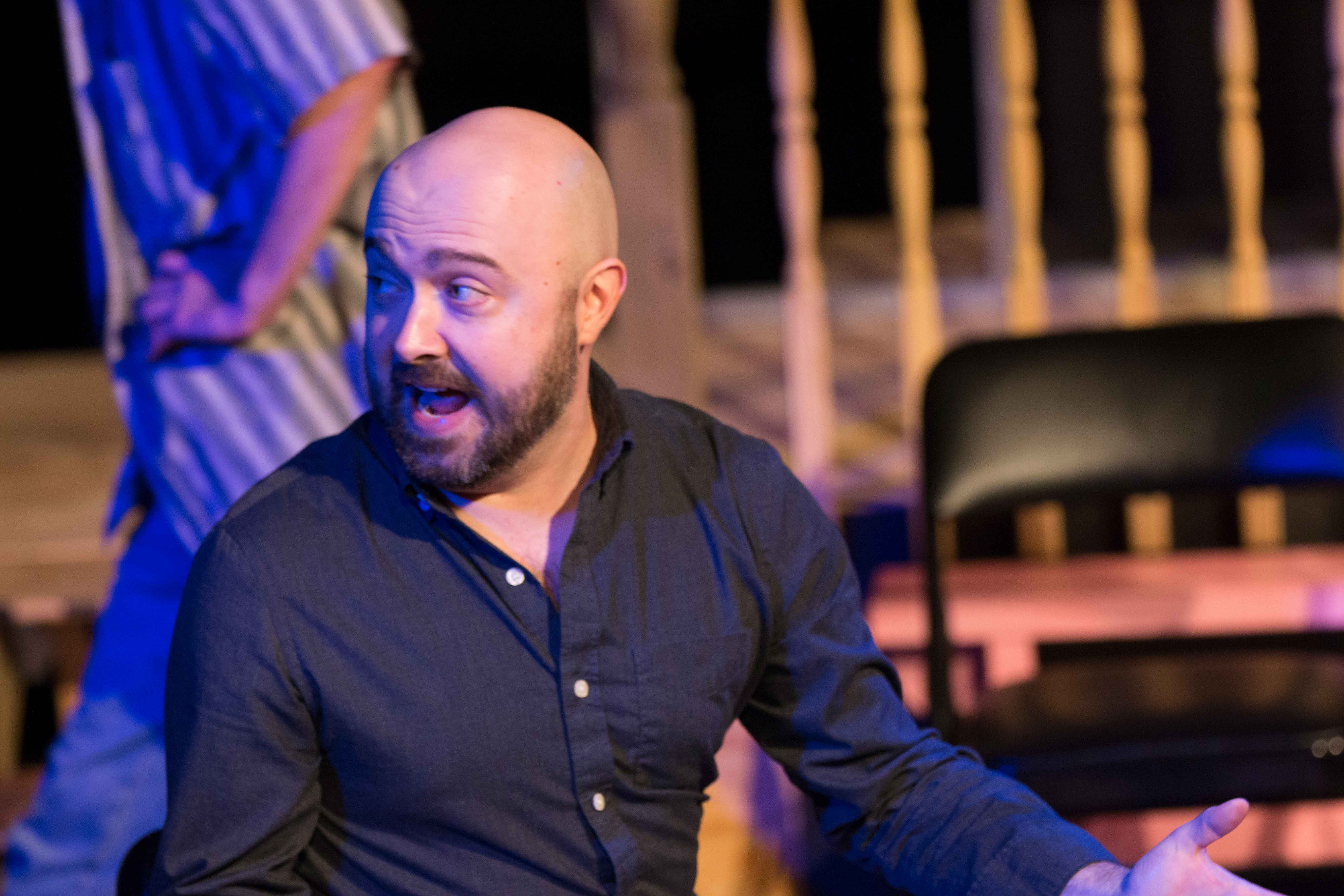 Ben Brouckaert is a Miami-born comedian, writer, and actor who continues to call South Florida home while performing across the state and country. He has performed stand up comedy at the Palm Beach Improv as part of the Florida's Funniest Comedian competition, and can be seen performing stand up on various stages and events throughout the South Florida area. His joke writing is award-winning and has appeared on websites such as Funny or Die (the award was a first place prize in the Broward County School District Literary Fair).

When he's not writing comedy, he's improvising it. Sick Puppies Comedy is his home theater, where performs in several monthly shows and teaches beginners and advanced improv classes. He can also be seen performing at other South Florida theaters such as Miami's Just the Funny, Palm Beach's Bob Carter's Actor's Workshop & Repertory Company, and Delray Beach's Improv U. He has also traveled to perform at such improv festivals as UCB Theatre's Del Close Marathon in New York, The Chicago Musical Improv Festival at iO Chicago, the Miami Improv Festival, the Palm Beach Improv Festival, the Sarasota Improv Festival, the Gainesville Improv Festival, and the Tampa Bay Improv Festival. The Miami and Palm Beach festivals were fairly short trips. His character work was tapped by IT company Forthright for roles as Obi-Wan Kenobi and the Emperor in their Star Wars parody industrial video series. His Donald Trump impression was tapped for an improvised debate performance at a recent cancer awareness fundraiser. He has trained with improv luminaries such as UCB's Billy Merritt, The PIT's David Carl, iO West/Second City's David Razowsky, and iO's Jeff Quintana, Timmy Mayse, and Cesar Jaime.
Nick Henriquez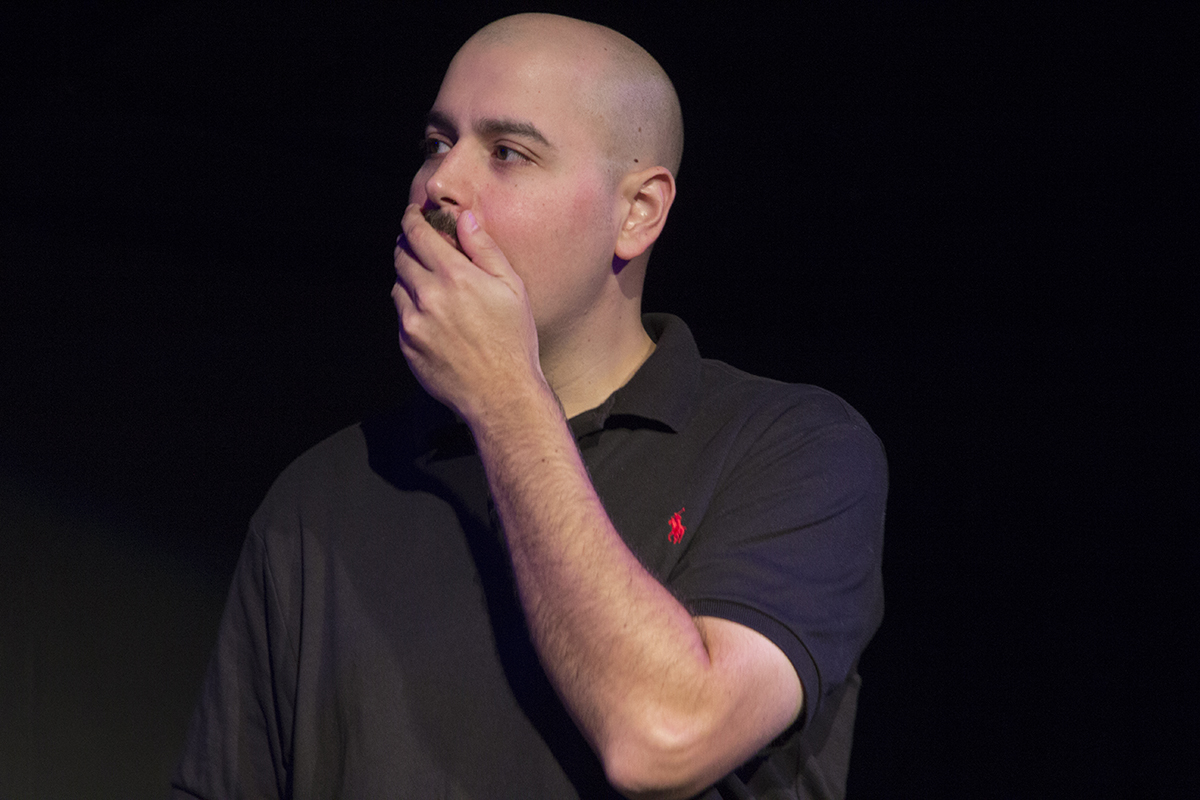 Nick Henriquez is a writer and performer originally from the Gulf Coast, who left a writing position with a seasons-long-running sketch show in Tampa to pursue opportunities further east. Nick can now be seen performing regularly throughout South Florida, especially at his home base, Sick Puppies Comedy, where he is a member of house teams Daddy's Little Nest Egg and The Mighty Few as well as the director of musical team Shallow Howl.
Nick has trained in improv with Mary Holland, Will Hines, Billy Merritt, Johnny Meeks, Mick Napier, and Joe Bill, among others, and in sketch writing with The Colbert Report's Peter Gwinn. He has performed in festivals and jams across the country including in Los Angeles, in New York, throughout Florida, and in Chicago as part of the Chicago Musical Improv festival. In New York, Nick has also participated in the 3-day-long Del Close Marathon, which afforded him the opportunities to be a collaborator on an internet short film with Tonight Show writer Jo Firestone and share a stage one-on-one with Scott Adsit.
Aaron Blye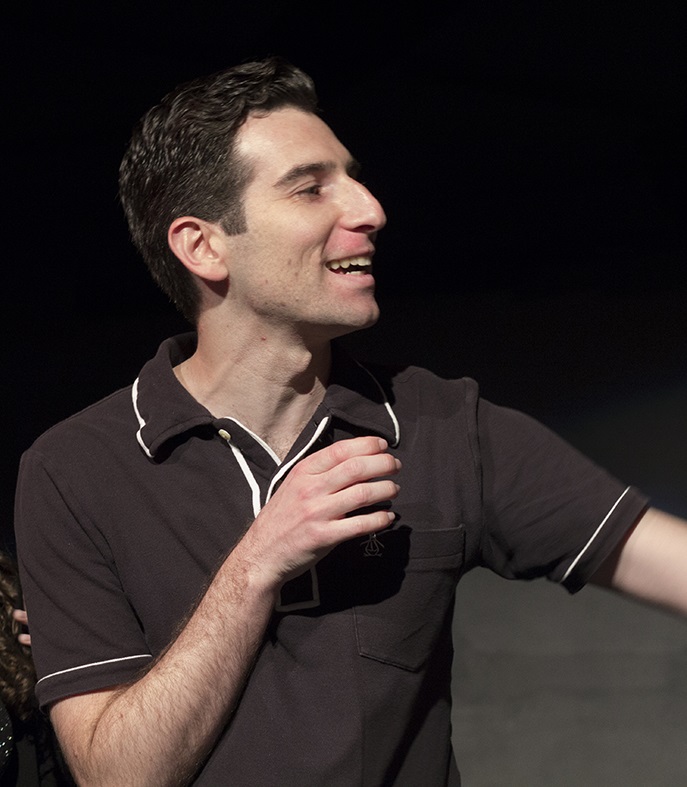 Aaron Blye
Aaron Blye is a comedian, improviser, actor and writer performing improv, stand-up and sketch across the country. He recently was the voice of Yoda in Forthright/Citrix's Star Wars parody industrial video series, and is a contributor to Pitch, a comedy app developed by Funny or Die. Aaron has performed at the Upright Citizens Brigade Theatre's Del Close Marathon in New York, Miami Improv Festival, Sarasota Improv Festival, Palm Beach Improv Festival, and two of Florida's largest comic cons, Florida Supercon and Paradise City Con. He has been a member of the main stage cast at Sick Puppies Comedy in Boca Raton since 2014, and currently performs with house improv teams Daddy's Little Nest Egg and Miniature Giant, as well as house musical improv team Shallow Howl. You can also see him on stage in South Florida at Just the Funny Theater in Miami and Bob Carter's Actor's Workshop and Repertory in West Palm Beach. Aaron studied at Sick Puppies Comedy, where he is now an instructor, and has trained with UCB's Billy Merritt, Mary Holland and Will Hines, Second City's David Razowsky, iO's Stacey Smith and Jeff Quintana, and The Groundlings' Matthew Cohen.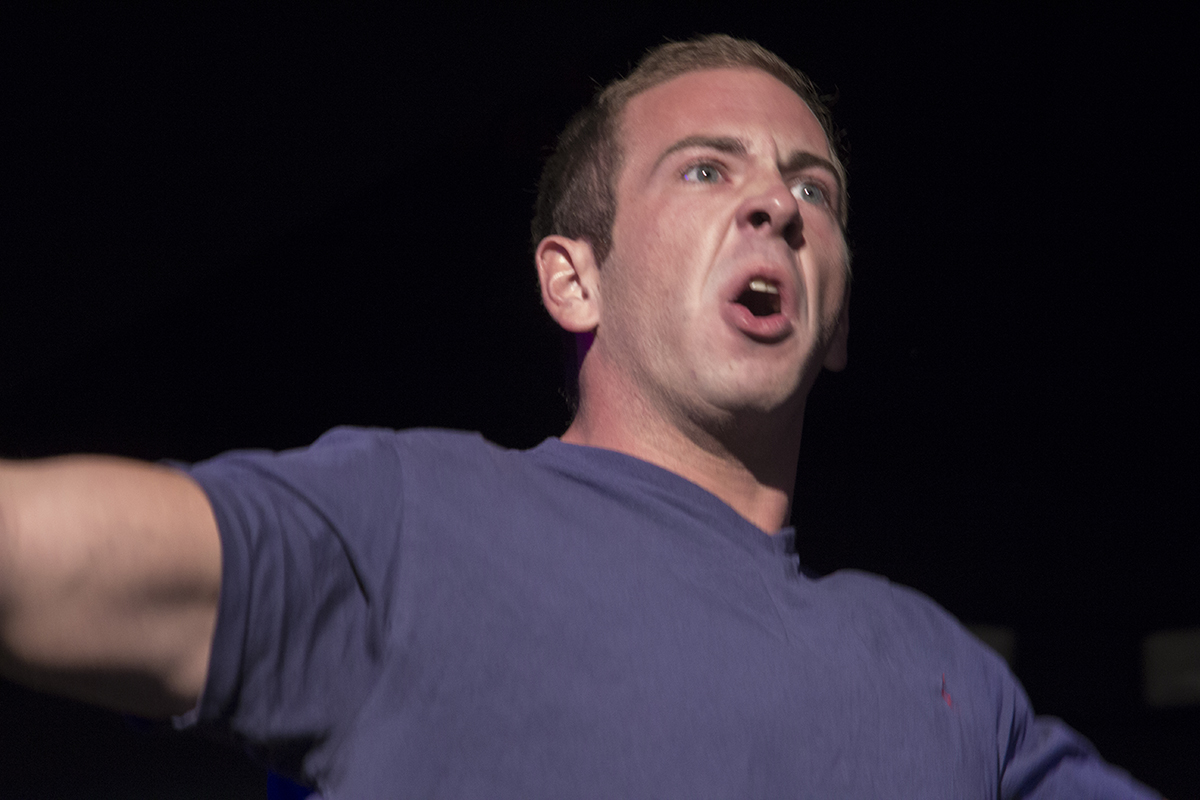 Eddie Seage has been a stand up comedian for the last ten years and performed at a number of venues in New York, Pennsylvania, Boston and Florida. He's experienced in Shakespeare, screen acting and character work. He is a main stage performer at Sick Puppies Comedy and has performed with Daddy's Little Nest Egg in New York, Sarasota, Delray, West Palm Beach, Miami and a number of other festivals.
His character work is unlike any other in Florida and in fact one review states "We are always looking to see when Eddie performs next".
About Sick Puppies Comedy
Today, Sick Puppies Comedy has over 30 performers, 300 student alumni and 60+ active students spread over 5 levels of improv classes. The company performs at least 8 shows a month with 6 house teams.
Sick Puppies has performed at UCB during the Del Close Marathon in 2016 and 2017, The Sarasota Improv Festival by invite since 2013, The Tampa Improv Festival in 2014-2016, The Miami Improv Festival from 2015-2017, the Palm Beach Improv Festival from 2016-2017 and the Chicago Musical Improv Festival at iO in 2017.
Initially started as a hobby, Sick Puppies quickly grew into becoming the leader in improv comedy in South Florida. With 30 cast members, 60 active students, six active classes and over 100 shows in 2017, Sick Puppies Comedy is one of South Florida's favorite comedy destinations. Don't believe us? Check us out on YELP or Trip Advisor.
The shows and classes are hosted at Center Stage Performing Arts Theater in Boca Raton, but you can find Sick Puppies Comedy playing at a number of venues around South Florida.
TICKETS
$20 AT THE DOOR
$15 ONLINE
$9.99 a month with Show Pass
Before you make your purchase, subscribe to our SPC Show Pass! www.spcshowpass.com. For $9.99 a month you can see all of our Sick Puppies Shows. That's over 8 shows a month!
If you are an active Sick Puppies Student, your email address can be used as the "Promotional Code" that will give you access to your complimentary student ticket. If you are an active member of another improv comedy company, please have the director contact us at woof@sickpuppiescomedy.com to add you to the list.
FAQs
Are there ID or minimum age requirements to enter the event?
16 and older due to adult language and situations.
What are my transportation/parking options for getting to and from the event?
We are located in a business park called "The Fountains". Follow the signs to the 7200 Building. We are on the 3rd floor. You'll be amazed to find our 5000 square foot theater. It's beautiful.
What can I bring into the event?
Please don't bring in any outside alcohol or food. Water bottles are ok.
How can I contact the organizer with any questions?
woof@sickpuppiescomedy.com or 954-667-7735
Do I have to bring my printed ticket to the event?
Nope. Just need to know the name the ticket is reserved under.
Is my registration fee or ticket transferrable?
Sure.
Is it ok if the name on my ticket or registration doesn't match the person who attends?
Yes. You just have to know the name!