Description
This is a two-day class, hosted on November 4 and November 5 from 11am to 4pm.
---
The Enneagram is:
a personality typing system that describes nine essential ways of being human

a wildly accurate and intricate roadmap of human behavior

a lens through which to see how other people see the world

a booster rocket for your self-awareness

a fast track to doing better Improv
In this class, you will use the magic of Improv to explore and fully embody each of the Enneagram types, expanding and expressing your range as Improvisers and as humans.
The format of this class will be varied and fun and is open to Improvisers of all levels, from beginners to advanced. You will leave the weekend with a deeper understanding of and compassion for the various ways we wacky humans are wired.
Taught by Rachel Hamilton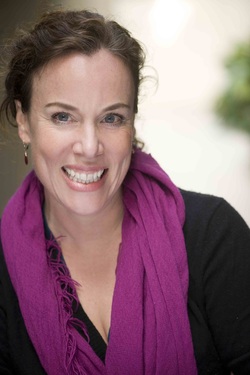 Rachel Hamilton was born and raised in Washington, DC. She is a graduate of Northwestern University, an alumna of The Second City, Chicago, and an Emmy-nominated writer. Rachel cut her teeth in the Chicago Improv scene, sharing the stage with geniuses like Tina Fey, Amy Poehler, Rachel Dratch, and many other Improv luminaries and has been smitten with Improv ever since.

Rachel has a great depth of experience teaching Improv to all kinds of people; newbies and experts, actors and civilians, the confident and the terrified. She teaches, directs and performs Improv all over the country and makes her home in the San Francisco Bay Area with her ridiculously adorable Cockapoo, Marty, who is the best Improviser she knows.