Description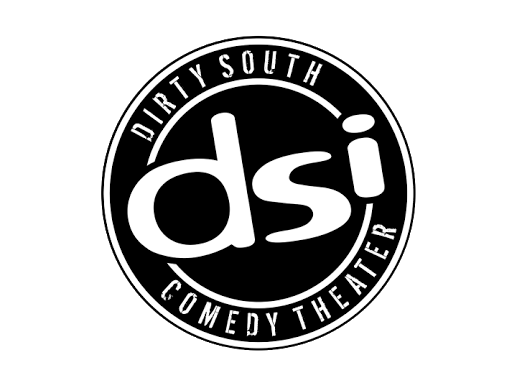 IMPROV 401: Longform Scenework

This advanced scene study class will focus on successful 2-person improvised scenes. Longform Scenework students will be directed to use character and relationship skills (IM201) to add nuance and depth to the game of the scene (IM301).

The goal of this class will be to develop the improviser as actor with a solid scenic improv foundation, to set them up to succeed in pursuit of Harold (IM501).
FREE Show Admission while enrolled.
Class runs for 2.5 hours each week with optional office hours after class as available.
Prerequisite: Improv 301
Thursday, March 23rd @ 7PM

Thursday, March 30th @ 7PM
Thursday, April 6th

@ 7PM
Thursday, April 13th

@ 7PM
Thursday, April 20th

@ 7PM
Thursday, April 17th

@ 7PM
Showcase Show:
Tuesday, May 2nd @ 7PM
Instructor: Zach Ward

Instructor Bio:
Chapel Hill native and proud Carolina graduate, Zach Ward has been performing and directing comedy for over 20 years.

Zach owns DSI where he serves as Executive Producer. He serves as Executive Producer and Artistic Director for the North Carolina Comedy Arts Festival. In the world of comedy, Zach has been employed by ImprovBoston (Managing Director), the Chicago Improv Festival (Associate Producer), Toronto Improv Festival (Producer), Richmond Improv Festival (Producer) and ComedySportz Chicago.

Zach has received critical acclaim from the Chicago Reader and the Chicago Tribune for his performance with DUAL EXHAUST (Critic's Choice, INDY PICK, Top 10 "Most Influential Comedy Duos of the Past Decade") and THE BEATBOX (Critic's Choice, Best Bet, "Top 5 Latenight Shows in Chicago"). Zach can currently be seen performing with MISTER DIPLOMAT and on the road at theaters around the country.

Zach has studied the art of improvisation with Todd Stashwick (Burn Mahattan), Mick Napier and Susan Messing (Annoyance), Bob Dassie, Craig Cackowski and TJ Jagodowski (ImprovOlympic), Matt Besser (Upright Citizens Brigade), Amy Poehler (Saturday Night Live), Michael Gelman (Second City), and with every student he teaches.
Questions? Email classes@dsicomedy.com