Multiple Dates
Improv 4 Teens Class 12pm November 17, 2018 - Times Square NYC 50% off
Description
Last public class of 2018
Teacher Walt Frasier www.waltfrasier.com

Drop by November 17, 2018 (FREE for Registered Fall students).
$40 at the door. Just $20 here via EVENTBRITE
SIGN UP NOW for full sessions. Click below for upcoming calendars.
WINTER CLASSES 2019
SPRING CLASSES 2019
SUMMER CAMP 2019
COMEDY CLASSES FOR KIDS & TEENS
Improv and Stand-Up Comedy help students discover their best selves building self confidence, creative writing, critical thinking and public speaking. We offer weekly classes Winter, Spring and Fall, plus Summer Camps. We also have teachers at schools, camps and community centers on weekends and after school. Each session starts with Improvisation, playing games that are a ton of fun while teaching valuable life skills. These are the same games we play with corporate groups to develop better leaders, team building, sales, service etc. For our public sessions we include Stand-Up Comedy, taking stories of experience and observation, then crafting original comedy routines. Each session ends a performance showcase of original and improvised comedy skits. The classes and workshops integrate perfectly with cultural arts, language arts and character building/guidance programming.
WEEKENDS in TIMES SQUARE NYC – Shaping Young Minds Since 2011
WINTER CLASSES 2019
January 5, 12, 19, 26, February 2, 9, 16, 23, March 2, SHOWCASE March 9.
Winter class has 2 weeks built in to accommodate our usual 8-week program for Multiple 3-day weekends, winter break and weather issues.
SPRING CLASSES 2019
March 16, 23, 30, April 6, 13, May, 4, 11 SHOWCASE May 18. Spring classes have a strict 8 week schedule to get the showcase in before Memorial Day. However we will ad FOUR weeks of bonus classes open to all students from 2018/2019 sessions.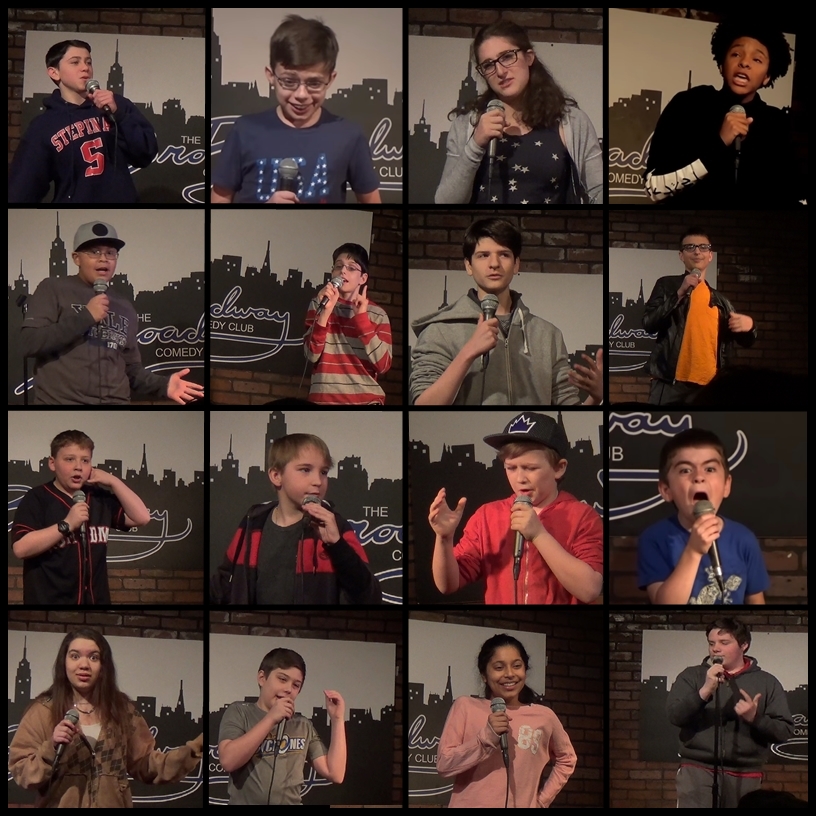 A DIVISION OF IMPROV THEATER LLC
http://comedycampnyc.com/
http://improv4teens.org/
http://improv4kids.com/
http://www.eightimprov.biz/
Corporate Comedy
http://corporate-comedy.us
Discount Comedy Tickets
http://nycomedytickets.com/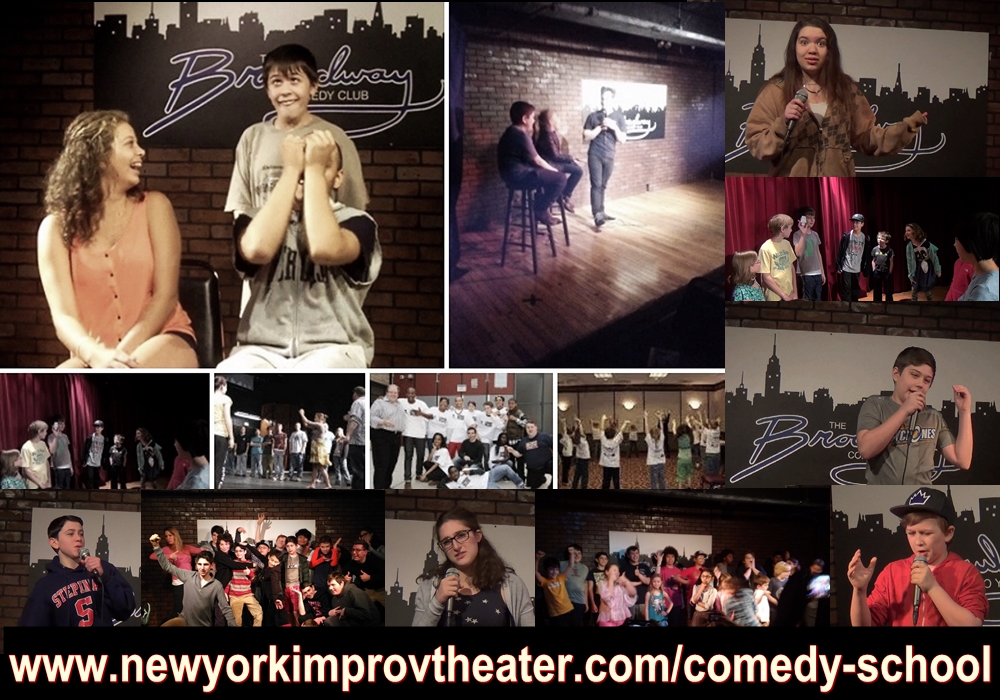 EDUCATIONAL OUTREACH PROGRAMMING
NYC DOE VENDORS - IMPROV THEATER LLC
Bring our teaching artists to your school, camp, and/or community center.
- Field Trips for K-12 student groups
- Shows for Assemblies, After School and PTA Nights
- Summer Camps
- Community Centers and Libraries
- Workshops
- Residencies
- Professional Developmetn for Teachers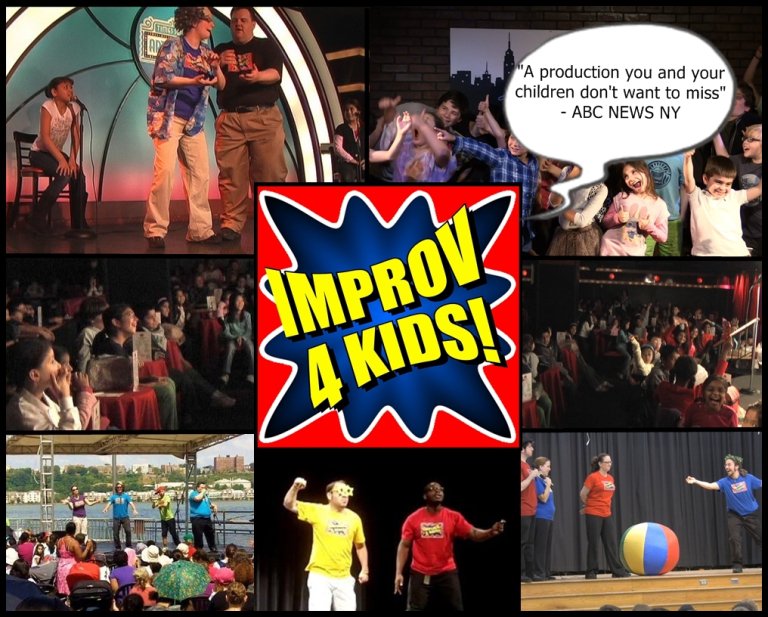 THE ULTIMATE PACKAGE - We have a new program we have designed closely with NYC school principals to introduce Improv to their community. Under the umbrella of Professional Developmetn we introduce the full program to your school. We start with a PD - similar to our corporate workshops, we play a series of Improv games. For teachers, these games srve many purposes. Akin to our corporate groups the Improv is a great team building exercise. We also encourage teachers use the games in their classes to help students engage in the learning process. Next we present a show to introduce Improv to the whole community. Then our teachers go into the every class room, usually via langage arts for middle/high schools, or by grade for K-5. We work with the teachers and demonstrate how to teach and play these games with students. We use very specific examples, tailored to each classroom on how to customize the experience as needed. For the average schools we can make all this happen in one week for about $5000. Single workshops start at $500/teacher for up to 2 hours.
DISCOUNT TICKETS TO LIVE COMEDY SHOWS IN NYC
Artistic Director Walt Frasier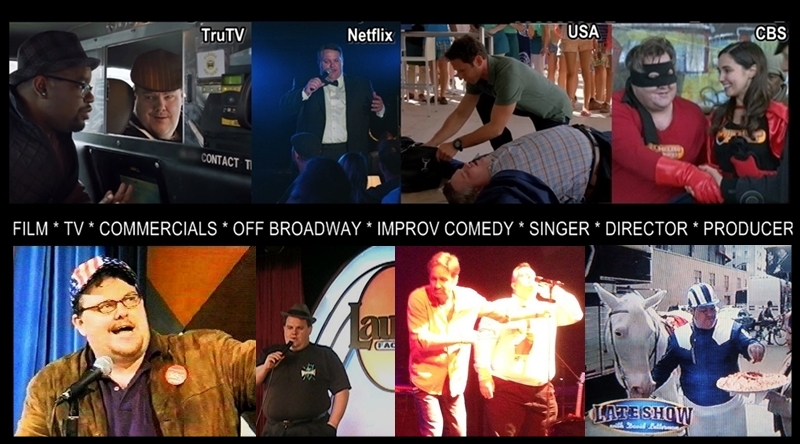 In addition to over 5000 Comedy Shows since 2002, Walt Fasier's credits include 25 years on TV, FILM, Off Broadway and international credits in acting, comedy, and singing. Previously the Director of Instruction for the Comedy Hall of Fame.