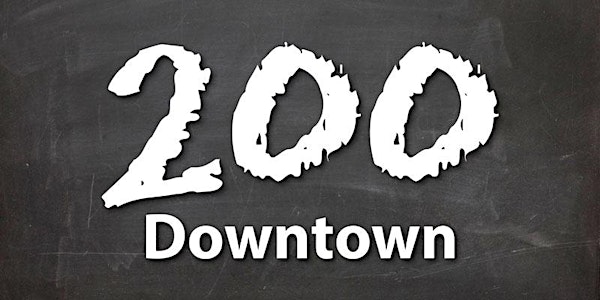 IMPROV 200 SATURDAY - The Power of Collaboration Spring Now on Zoom
Improv 200 builds on Improv 100. Using "Yes, and…" and other learned skills from Improv 100, create spontaneous and collaborative scenes.
About this event
Improv 200 picks up where Improv 100 left off.
Using "Yes, and…" and other scene building skills learned in Improv 100, we will create scenes of greater complexity, allowing the basics to provide a foundation to build on, furthering your improv skills and the quality of your spontaneous storytelling through improvised scenes.
We will also be using more of the games that you see regularly in a Theatresports(TM) match. Discover the concepts beyond the entertainment value of the games and what lies behind the rules that release emotional investment, further narrative skills and help spontaneously create the imaginary circumstances that believable characters inhabit.
Dates: 8 Saturday classes NOTE: Attendance at the first session of your course is mandatory as it sets the agenda for the entire quarter. If you think you will have to miss the first class, please consider registering for the next quarter
Time: 1:30pm - 3:30pm
Location: Online on Zoom
Maximum Students: 10
Cost: $250 ($263.49 including booking fees)
Prerequisite: Improv 100 or approval by Education Director
Ages: 18 and above
**Cancellation policy: If you must cancel before the first class, we offer credit only towards a future class. We are unable to offer refunds. If you cancel after the first class we will not offer credit towards a future class. Again, we are unable to offer refunds.
Date and time
Location
Refund policy
Organizer of IMPROV 200 SATURDAY - The Power of Collaboration Spring Now on Zoom
Are you missing human interactions and laughing with others? Come join our improv community and enjoy an improv class. Two hours a week just for you. To laugh, be with others and gain some new life skills. Make online time fun!
Our classes focus on team building and the concept that "If your teammate looks good, then you will look good." In our classes, an emphasis is placed on understanding and utilizing basic scene work skills, and most importantly, having fun. Lots of laughs and lots of stage time. 
Under the guidance of our amazing faculty, you will learn to:
• Be a Better Listener
• Conquer Fears
• Spark Creativity
• Meet New People/Make New Friends
• Become a Better Problem solver
• Gain Confidence
• Fail Easier
• Say Yes More in Your Life
• Learn to Think Fast 
• Get Out of Your Comfort Zone
• Become a Better Public Speaker
• Discover More About Yourself
• HAVE A BLAST
Our celebrated education program is the most established improv school in the region.We offer 7 levels of classes with 4 quarters a year. We also offer specialty improv classes, sketch comedy, storytelling and stand-up comedy classes from renowned teachers from around the globe.