Description
Regularly Priced $40/class - Eventbrite Exclusive $20/Class
Sundays 12pm-1:30pm
All levels welcome (ages 16+). This is a public version of Walt Frasier's corporate workshop used to teach team building, management, sales and customer service. The focus is on having fun. While playing games we develop personal and team skills - interpersonal skills, public speaking, listening, self confidence, creative/critical thinking and even empathy. This same workshop has been presented for teams from HSBC, UBER, Twitter, JP Morgan Chase, Louis Vuitton, Coach, and 100s more.
BONUS
1:30-2:15 Play Musical Improv Games
3pm Show - stick around and be our guest at the professional show. There is a one drink minimum but the $25 cover is on us!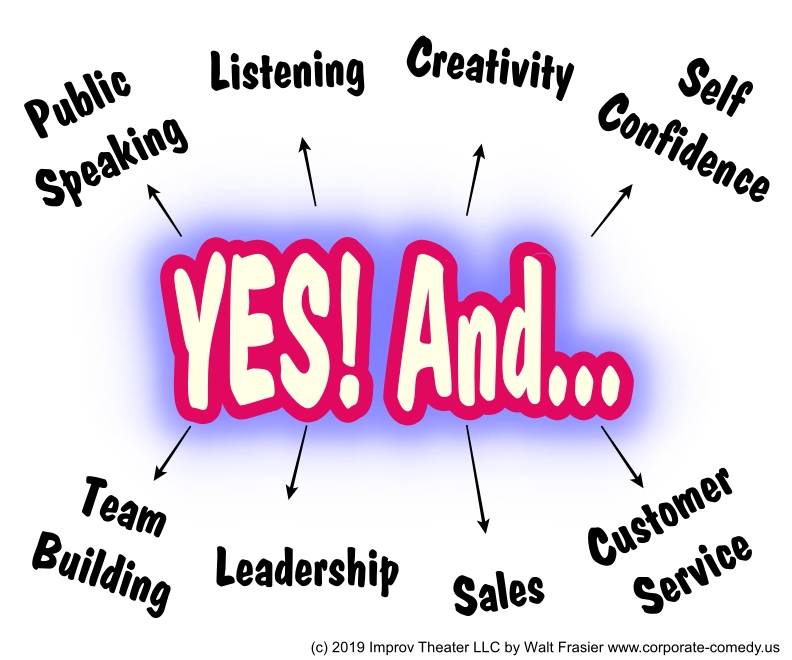 According to Project Aristotle, 4-year study by Google (released
2015), the PSYCHOLOGICAL SAFETY is the #1 factor in health of
a team.
Improv #1 Rule is "YES! AND..."

"YES!" is all about accepting your colleagues and their contributions to
the team. We create a safe space and level playing field for all. We
accept our colleague 100% as is. EVERYTHING they say and do.
We do not judge. We do not fear. We trust each other AND
ourselves.

"AND…" is all about contributing valuable work and information to
the team. We are going to take this to the next level by accepting our
colleagues' work, building upon with our own contributions.
Performance drive is not a selfish process. We have a collective
ambition to grow and achieve together as a team.

When the whole team embraces "YES! And…" we enter the learning
zone together. No challenge is insurmountable when we work together
in a supportive exchange of ideas and actions.