About this Event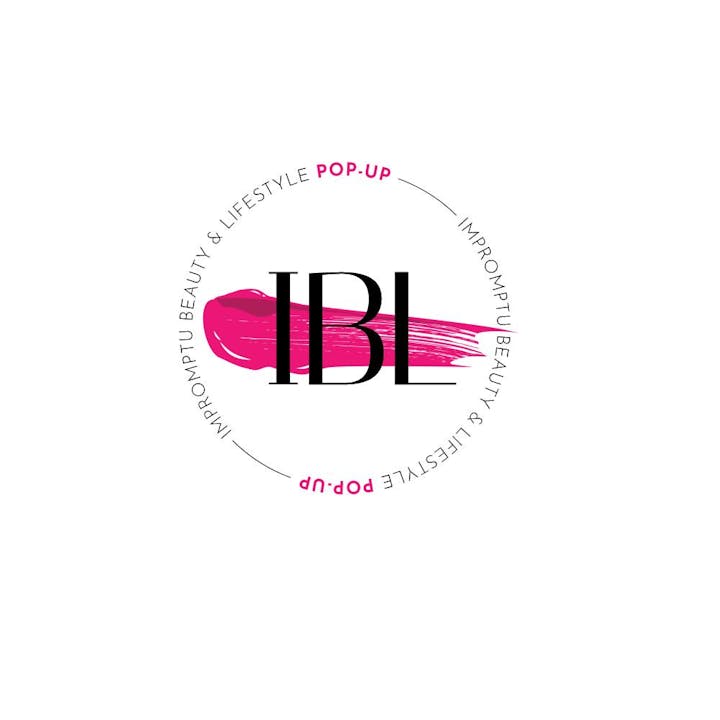 IBL (Impromptu® Beauty + Lifestyle) Pop-Up is a boutique pop-up expo experience, fusing luxury lifestyle trends and products, exclusively catering to successful small women-owned businesses. This event is an innovating and interactive experience designed with both the exhibitor and the attendee experiences in mind. Los Angeles is the first of many major cities that will host this ground-breaking event exposition. This pop-up expo is an opportunity for women to showcase their products and services while interacting closely with customers, celebrities, influencers, bloggers, and press.
Break Down of Event:
**1 Complimentary glasses of Prosecco
**Catering and Signature Cocktail Bar provided by My World On A Plate (10% of sales proceeds from Rose Grilled Cheese Sandwich will go to Breast Cancer)
**Shopping product based small women-owned businesses (Cosmetics, Skin care, Candles, Jewelry, Fitness Apparel, Desserts and more)
**Live art:
Devona Stimpson: Nominated as San Diego's Most Influential Woman 2018 by Life By Design magazine, is a show-stopper entrepreneur on a mission to raise up the world around her. She excels as an artist, best-selling author, international speaker, and branding expert.
**Live Performances:
Connie Pena: A fascinating businesswoman/entrepreneur and woman empowerment public speaker. Her musical career began as a Jennifer Lopez tribute singer. Aside from her jaw dropping resemblance to the iconic singer, she has quickly established herself as a professional musician & artist.
Abby De La Rosa: Los Angeles native, she has always had a passion for music. Her influence in the industry has helped promote the independent movement and break new artists. Currently you can find Abby hosting at Dash Radio or in the middle of blogs and tweets and internet shows and blooming in her new journey on REAL 92.3.
DJ Carisma: Throughout her career, the So Cal native was instrumental in giving stars like Tinashe, Dj Mustard, YG, Dej Loaf, Ty Dolla $ign, Tory Lanez, and more a major platform. The 3x Female Dj Of The Year now serves as Real 92.3's Music Director/ Mixshow Coordinator. She continues to gain respect and recognition for her efforts not only in music, but also within her community.
Amanda Solis: This Texas City, Texas native, has definitely, stayed true to her Tejano roots. The Houston Chronicle, the largest daily newspaper in Houston, mentioned Solis after she received a lot of attention just dressed as herself attending the 2nd Annual Fiesta La Flor in Corpus Christi, TX. Solis is currently, working on a Selena tribute album that includes new takes on classic songs. She's also planning an EP of originals that blends cumbia, R&B, techno and hip-hop.
Yas Meenx: She has been recognized globally for her groundbreaking talents as a writer, producer, violinist and recording artist. Her artistic influence has led her on a path to build impactful multi-media channels that integrate, music, the arts, and journalism focused on the critical challenges that affect lives and the ways and means to overcome them.
**Make-Up Masterclass: taught by the highly talented & sought after Shenise Sheena. Shenise will be providing the latest techniques, trends, and industry highlights. A meet and greet will be arranged with Q&A plus photo opportunity.
**Legal Class | Women In Business Panel | Women Of Influence Panel (this is included in ticket price but will be first come first serve as there is limited seating)
GUEST SPEAKERS
Esmeralda Hernandez: Founder & Creator Be Bella Cosmetics and Beauty Creators
Ruby Hernandez: PR Manager & Creator Be Bella Cosmetics and Beauty Creators
Princess Pilar: Founder & Creator Princess P Jewelery
Karina Luna: Founder & Creator The Pivot Spot
Ann Le: Founder & Creator Creative Minds
** Access to Beauty/Relaxation Lounge (mini facial, express massage, express mani, simple make-up application, green tea. This is included in ticket price)
**Complimentary gift bag at the end of event
Four out of every 10 businesses (40 percent) in the United States are owned by women — a whopping 12.3 million total businesses. The number of women-owned businesses grew faster between 2017 and 2018 than at any time in the last 15 years. 99.9% of all women-owned businesses are considered small businesses, and Impromptu® strives to support and represent the segment.
**No ticket sales at the door.