Spring is in the air! Join us for an Impressionist Flower Painting Workshop with Steve Javiel on Saturday, June 12th, 1-3PM at Voss Gallery!
About this event
Reserve a ticket to participate in an Impressionist Flower Painting Workshop with Steve Javiel⁠ on Saturday, June 12th, 1-3PM at Voss Gallery! This COVID-friendly and fun workshop will be held outside of the gallery. Masks are required and social distancing is enforced.
This beginner-level class will provide participants with an understanding of basic impressionist painting techniques and the beauty of color! Participants will first learn how to sketch on watercolor paper before moving to a mini canvas.
Join our Facebook Event Page to connect with others participating in the workshop!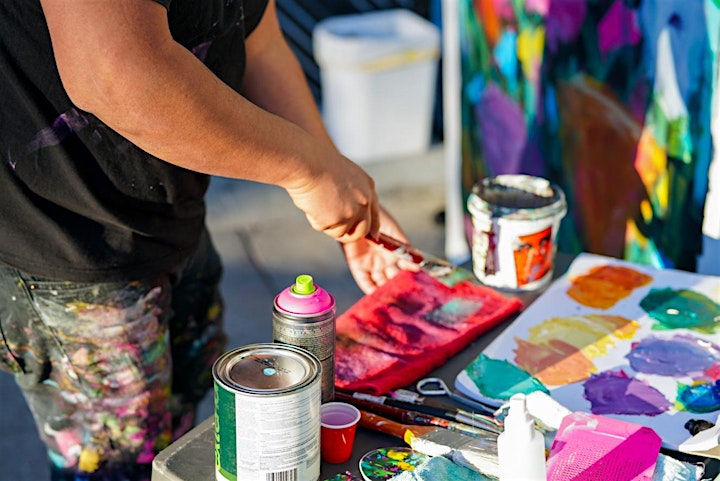 Only 10 tickets are available for this hands-on experience; supplies are included with ticket purchase. Guests may also enjoy our current exhibition featuring work by Khari Turner—in addition to a curated selection of regional artists in the gallery's lower level space [The Down Low]. Please arrive on time to ensure a smooth experience for all parties.
Other info:
Hand sanitizer and a bathroom to wash hands are available
Minimum age 15+ years
Painting-friendly clothing is encouraged
We are closely following the situation with COVID-19 via the CDC and SF Department of Public Health and will share any updates on our website, newsletter, and social media channels. Please contact us at info@vossgallery.art and 415-234-3691 for any questions or additional information.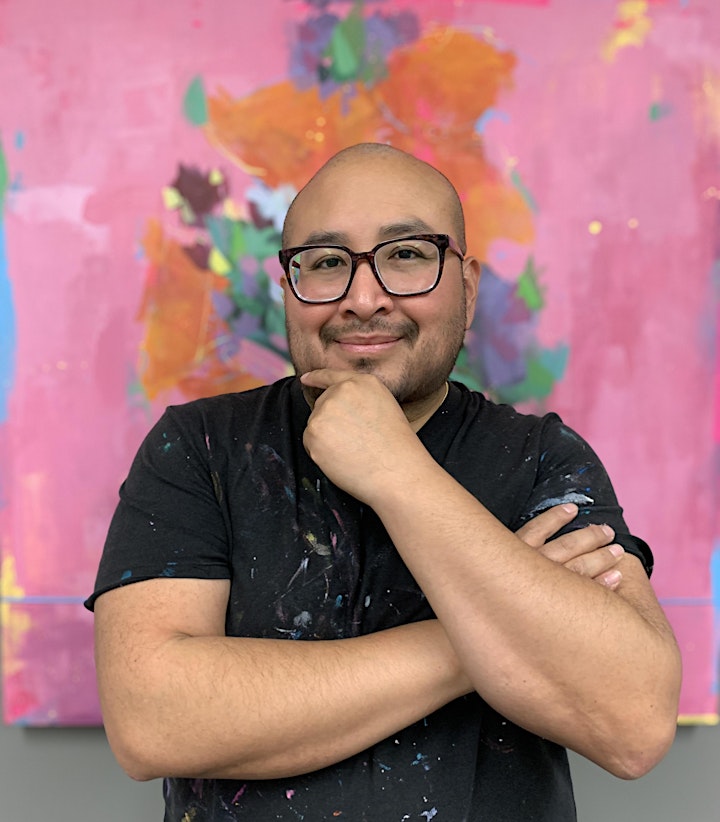 Steve Javiel (b. 1981) is an urban impressionist painter based in the San Francisco Bay Area. He holds a Bachelor of Fine Arts degree in painting from the Academy of Art University in San Francisco, CA and participates in exhibitions along the West Coast.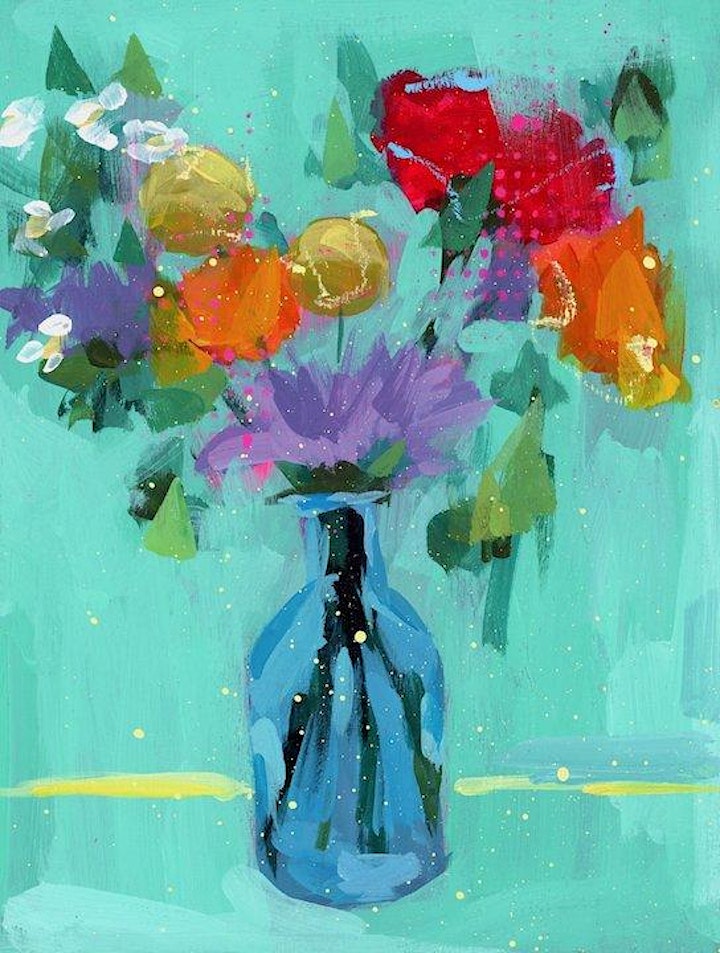 "My impressionist flower paintings give me the opportunity to explore color and step outside of my comfort zone by being bold with my paint application. The strong and vibrant colors in my work is a reflection of positivity. My process begins by distorting photographs of flowers just enough to still maintain their floral essence. Layers upon layers of acrylic, oil pastels, and spray paint are applied until the surface takes on a life of its own."—Steve Javiel
Voss Gallery's mission is to inspire, connect and enrich lives by making the art buying process easy, accessible and fun! We're committed to helping collectors at any stage find the perfect piece for their space with a variety of options for every budget. We work closely with our family of artists to produce dynamic solo and thematically organized group shows and socially-conscious projects to benefit the greater community. New exhibitions are presented approximately every three to four weeks and are curated with an emphasis on New Contemporary work by national emerging artists.
Voss Gallery was established in San Francisco's Mission District in August 2019 by Ashley L. Voss.