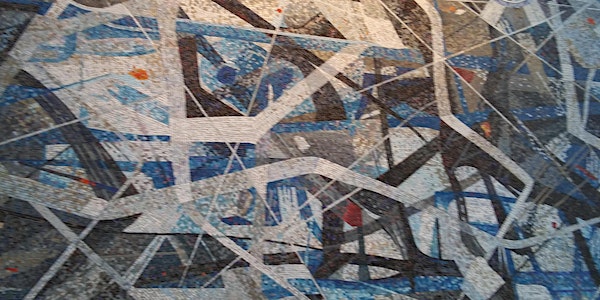 Impostor Syndrome: Build Career Skills To Build Confidence
Learn how to organize your knowledge and responsibilities to overcome any issues with confidence or competence that plague your self-esteem.
Refund Policy
Contact the organizer to request a refund.
Eventbrite's fee is nonrefundable.
About this event
Believe - Feel - Behave
To overcome your Imposter Syndrome, you must first believe your success is your own. Affirmations are not enough. Only then can you hope to feel that you own your knowledge, skills, and talent. Finally, you must change your behavior so that others believe in your success. Unlike the other classes, we supply you the tools and skills you need to evaluate—to sense—your situation to help you reinforce your confidence.
Think (thoughts, beliefs, attitudes, and behaviors) yourself into self-confidence. That sounds odd but it is the basis techniques like Cognitive Behavioral therapy to treat Imposter Syndrome.
Tell me about your workplace.
Your description of your workplace is a Model. You base your behavior on your model of work. You also value your knowledge, experience and skills against your personal model. Your model of "you" does not fit into your model of your workplace, hence you suffer Imposter Syndrome.
This class will introduce you to using models to properly evaluate your abilities in your workplace and life in general.
What you will learn:
The three elemtents of Systems Thinking that you need to build a functional model,
The three Systems Thinking concepts needed to refine your model,
The three loops in organizational learning to improve your effectivness,
The seven stages of Soft Systems Thinking,
How Model Thinking can help you get more out of your system model,
The five forms of complexity, and how they affect your sense of control,
The theory of "can and can't" that give you control of whats possible.
These skills help you:
Learn how to "think" about a situation.
Learn how to set realistic expectations.
Learn how to react in context.
Learn how you "fit" into your workplace.
Prove to yourself that you are competent and qualified.
The process is rather easy:
Observer the situation,
Orient yourself to action,
Build a mental model,
Validate you model through action,
Refine your understanding of your workplace.
Do you know why you were successful?
Al, a great "people" manager, used one interview question: "Tell me why you succeed in your last position." Al had a theory that anyone could succeed in an upmarket by simply doing industry best practices. To get hired by Al, you needed to explain what you did; more importantly why you did it. Can you explain why you were successful? If yes, then maybe you are concerned that knowing why is not enough.
Business is moving faster, shorter time to market, with fewer levels of management. This is going to add a lot of VUCA (volatility, uncertainty, complexity, and ambiguity) to your career. Your raw talent that drives your current success may not be enough for the future. This will inflame your "Imposter Syndrome" worries as you move into the future.
Perhaps you need a better sense of reality. CEOs and executives pay good money for classes called "sense-making" to manage the VUCA world. There is a new science called "Complexity" that is learning more about how reality behaves. Knowing how reality behaves will give you the tools needed to rationalize (convince yourself of) your success.
Change your thinking
Change your thinking to "thinking in systems". Create a mental model, use it, test it and adapt to changes. Understanding the problem, dealing with its behavior will build confidence and lead to success. Your success will make you the go-to person for help, building your self-worth and your value to your customers/company.
Sign up now!