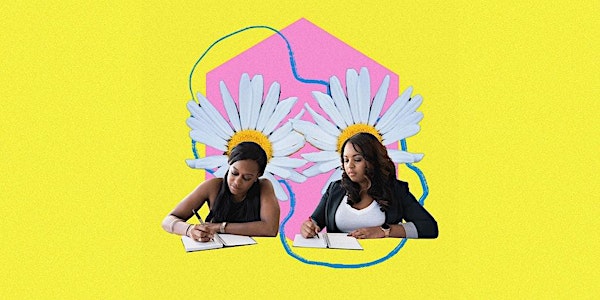 Imposter Syndrome - Round Table with Rhonda Ross
Navigating Self-Doubt in the World of Freelancing
Date and time
Friday, June 2 · 10 - 11:30am PDT
About this event
1 hour 30 minutes

Mobile eTicket
As freelancers, we enjoy the freedom to choose our own projects, set our own hours, and work from anywhere in the world. However, with this freedom often comes a sense of self-doubt, lack of confidence and feelings of not being qualified or competent enough to do the work for which we're being paid.
Imposter Syndrome is when, despite all we do, how much we accomplish, or even how much we are revered, we never feel good enough. A persistent fear of being exposed as a fraud causes us to undervalue our successes, doubt our skills, and underprice our products and services all while spinning us in an exhaustive cycle of over working and procrastination. All of this holds us back from going for our goals and dreams.
In my interactive workshop, we will delve into a deeper understanding of Imposter Syndrome, its causes, and how it manifests in our lives. You'll learn how to recognize its symptoms, and receive practical tools and strategies to overcome it through real-time application of practices that help you break free from the cycle of self-doubt to unlock your true potential for success.
Key learning outcomes:
Understand Imposter Syndrome: The presentation will provide an in-depth understanding of Imposter Syndrome, including its causes and manifestations, to help participants identify their own struggles with it.
Identify symptoms of Imposter Syndrome: Participants will learn how to recognize the symptoms of Imposter Syndrome, which will enable them to understand how it is impacting their professional lives and hindering their success.
Explore the triggers of Imposter Syndrome: The workshop will teach practical tools to stop triggers in their tracks and explore, in real time, ways to effectively apply them.
Learn strategies: Participants will be equipped with practical tools and strategies to overcome Imposter Syndrome, break the cycle of self-doubt and unlock their true potential for success.
Real-time application of practices: There will be Q & A helping participants to solidify their understanding of tools needed to overcome Imposter Syndrome.
Rhonda Ross is an Emmy-nominated actress, Grammy-nominated songwriter, Motivational Singer, Thought Power Practitioner, and the Founder of Happy Toolbox self-empowerment courses. As the only child between Diana Ross and Motown Founder, Berry Gordy, Rhonda is quick to acknowledge the luck she was born into, yet partly as a result of comparing herself to the world-changing talents of her parents, she painfully struggled with Failure, Imposter and People Pleaser Syndromes. It took her years of study to finally build tools like SONGTRATM that help her transform her limiting beliefs so she can access and harness her own personal power to feel fulfilled and live the joy-filled life she wants to live.