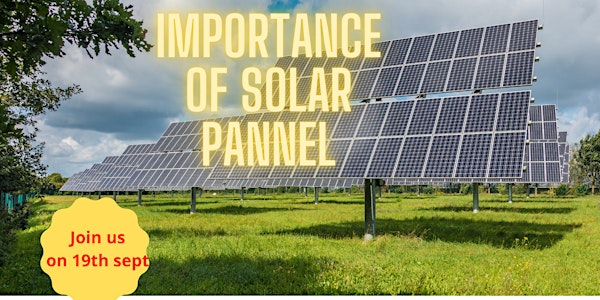 Importance of Solar pannel
In this Event, we will discuss the importance of solar panel.
When and where
Location
India Gate Rajpath New Delhi, uttar pradesh 110001 India
About this event
Adopting solar power is a great way to reduce your carbon footprint as well as save money on your utility bills. Some homeowners have even tried to use solar to take their homes completely off the electric grid and survive entirely on electricity generated from the sun. Unfortunately, trying to eliminate your electric bill can be an expensive process, unless you are willing to take steps to conserve energy.
Whether a solar electric system can entirely replace the utility grid and meet your daily energy needs depends on your daily consumption.
If your home is already connected to the utility grid, replacing completely the utility with a PV system might NOT be cost-effective.
Offsetting a part of your electrical bills through a solar system, however, could be the best way to save money on electricity.
In this event we will focus on all these points as well as the some dark points regarding to solar system.
Contact us : trwq@gmail.com