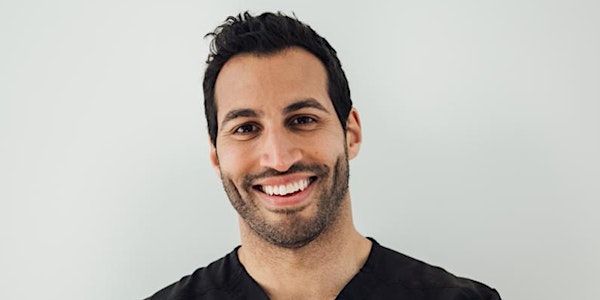 Importance of gut health and self-care for healthcare professionals
An interactive webinar discussing gut-related issues, its impact on mental and physical wellbeing, and how to implement positive change.
About this event
Did you know that gut-related issues are one of the main causes of absenteeism in the workplace? Research into the gut microbiome and its link to physical and mental health is continuing to grow, and understanding how we can practically implement changes to achieve a well-balanced gut microbiome is key to our wellbeing.
Join practicing GP and gut health advocate, Dr Chris George, to help you implement strategies to support your wellbeing in your day-to-day role as a healthcare professional.
The agenda of the webinar will be shaped by your questions so tell us what you'd like to know! Please submit your questions as part of registration and Dr Chris George will answer them live on 6 October at 7pm.
About our expert, Dr Chris George:
Dr Chris George is a practicing GP and director at the British Society of Lifestyle Medicine. He is part of an exciting group of medical professionals working to promote an evidence-based approach to wellness.
Dr Chris believes health and fitness should be simple and accessible to all. This belief stems from applying principles of exercise, good nutrition, sleep and stress management in his own life. His journey to wellness led to him developing a keen interest and focus on gut health.
Please note this session is for healthcare professionals only.