Description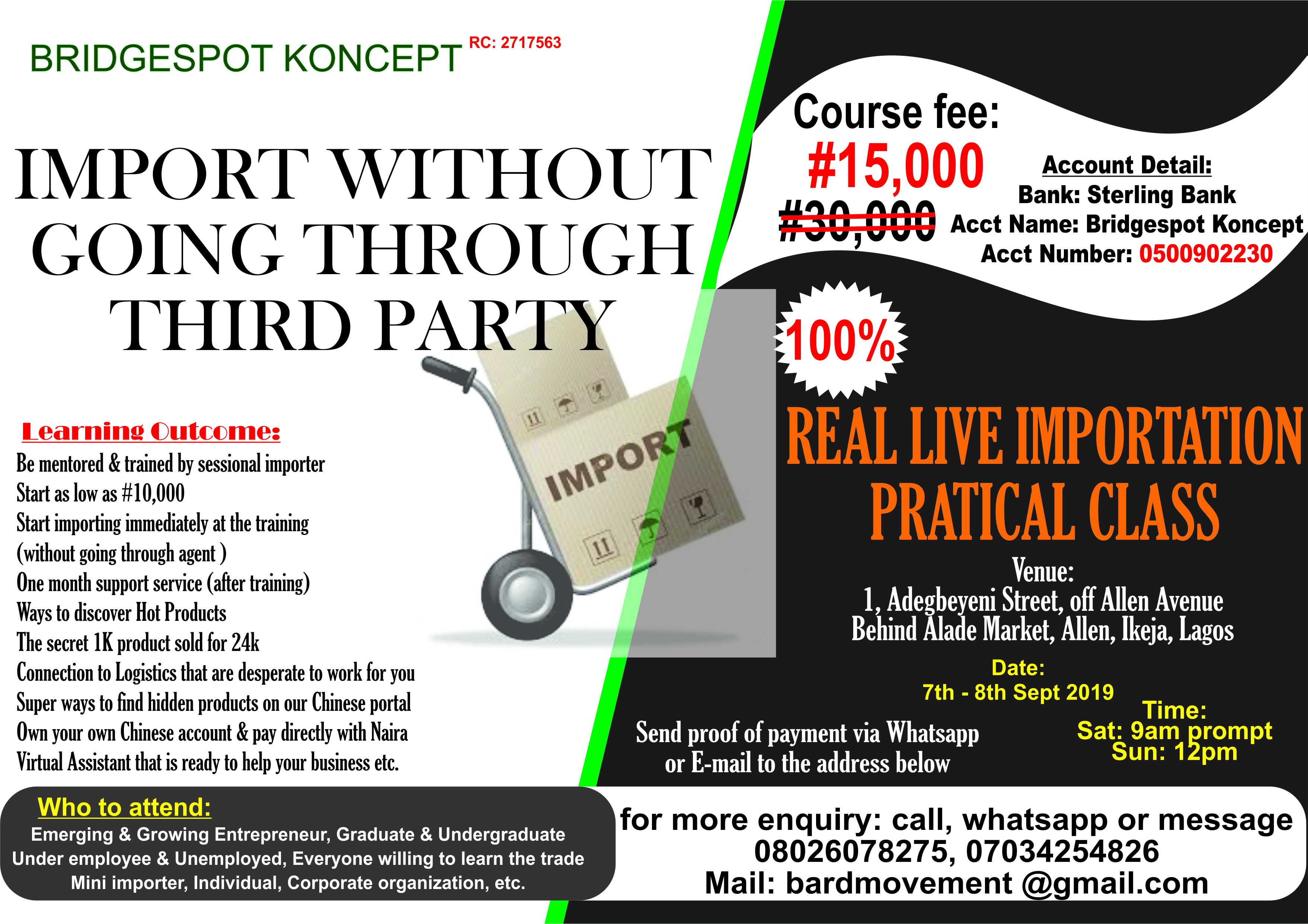 What to Expect:

This is an IMPORTER led workshop
Overview:
This workshop is organized to empower members of the society with a STEP by STEP real importing practical process and after training support on the rudiment of importation that has always been portrayed as difficult and tedious which is aimed at reducing unemployment, underemployment and to produce entrepreneurs who will be an employer of labor instead of being a job seeker.
Workshop Objectives:
Be mentored & trained by a sessional importer
Start as low as #10,000
Start importing immediately at the training
(without going through an agent )
One month support service (after training)
Ways to discover Hot Products
The secret 1K product sold for 24k
Connection to Logistics that are desperate to work for you
Super ways to find hidden products on our Chinese portal
Own your own Chinese account & pay directly with Naira
Virtual Assistant that is ready to help your business etc.
What you Need:
A Smartphone or Laptop with an internet connection
Capital as low as #10,000 in your account to order your first shipment (Optional)
Bonus:
After training support for a month
Date: 7th - 8th Sept. 2019
Course Fee: #15,000
Course fee comes with 10% Early Bird discount and 15% discount for a group of 3 and above from a corporate organization
To proceed with the registration, send an email to bardmovement@gmail.com or Whatsapp (08026078275) attaching your proof of payment with your Full Name, Physical Address & Phone Number.