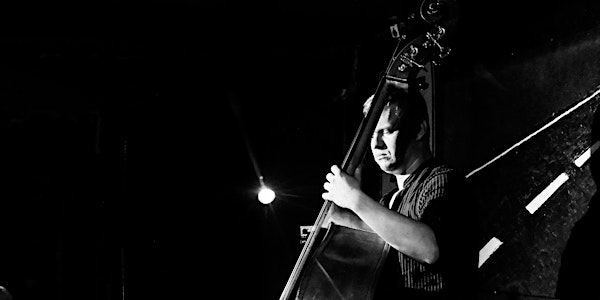 "Implosion is Compulsory" w/ Miller Wrenn
A long form improvisation for three simultaneous trios, mirroring the relationships of massive celestial bodies orbiting one another.
When and where
Location
First Congregational Church of Los Angeles 540 South Commonwealth Avenue Los Angeles, CA 90020
About this event
This concert will be a long form improvisation by and for three trios (oboe/viola/saxophone, drums/double bass/saxophone, vibraphone/voice/cello) in which the trios are separated on stage and directed to simultaneously improvise entirely independent pieces.
The boundaries between trios will inevitably collapse under the collective weight of their creations, and from that collapse will come an unforeseeable musical landscape. The tension of the performers' efforts to contain the ever-growing mass of sound will eventually give way to massive release after the breakdown of the system, a "failure" but also a great relief.
It is a replicable ritual of acceptance and collaboration in the face and aftermath of inevitable failure.
Performers:
Breana Gilcher - Oboe
Marta Tiesenga - Saxophone
Ethan Marks - Trumpet
Clint Dodson - Drums
Patrick Shiroishi - Saxophone
Tal Katz - Cello
Carson Rick - Viola
Katie Eikam - Vibraphone
Miller Wrenn - Double Bass
Artist Bio
"One of Los Angeles' most fearless improvisers," Miller Wrenn is a Los Angeles-based bassist and composer-improviser. He works primarily in the fields of new, creative, and improvised music. He performs and records frequently in a wide variety of contexts and has been fortunate to do so with artists such as Vinny Golia, Eyvind Kang, Hildur Guðnadóttir, Stephanie Richards, Dan Rosenboom, Alex Cline, Vicki Ray, GE Stinson, Mark Menzies, Larry Koonse, Joe LaBarbera, Tony Malaby, and many others.