Description
EVENT: Implementing SAFe 4.0 w SPC4 Certification-Training & Certification-Chicago
WHEN: Feb. 21-Feb 24 - 8:00 am-5:00 pm.
WHERE: Chicago, IL


Overview
Lead an enterprise agile transformation
Implement the Scaled Agile Framework® (SAFe)
Train managers and executives in Leading SAFe and act as a SAFe Agilist (SA) certifying agent


In this four-day certification course, you will learn the Lean-Agile Principles and practices of SAFe. You will learn to achieve the combined value of Leading SAFe and Implementing SAFe in your enterprise context to execute and release value through Agile Release Trains, build and Agile Portfolio, and lead a Lean-Agile enterprise. Blue Agility is a Scaled Agile Gold Partner-SPCT.

Audience
The SAFe Program Consultant Training and Certification course is for internal agile change agents, external consultants, and managers and leaders responsible for implementing agile programs as part of an enterprise Lean-Agile change initiative.


Certification Prerequisites:
5+ years of experience in software development, testing, business analysis, product or project management

3+ years of experience in Agile

One or more relevant Agile certifications (e.g., CSM, CSPO, CSP, CSC, CST, Scrum.org, DSDM, ICAgile, PMI-ACP)

Additional Benefits
Class registration includes a copy of course materials for personal use along with initial certification and exam fee. Continental breakfast, lunch and snack items are served daily, including beverages.
Learning Objectives
After this course, attendees will be able to:
Apply lean, agile and product development flow principles to improve productivity, employee engagement, time to market, and quality

Apply the Scaled Agile Framework based on lecture, real-world examples, and insights by Scaled Agile experts

Understand the skills necessary for an enterprise transformation based on the information and examples presented, and additional recommended readings and resources

Gain the insights into the leadership skill most effective in unlocking the intrinsic motivation of software development knowledge workers, and begin applying them in your context

Find the value streams around which to organize the enterprise's Agile Release Trains

Prepare the organization and the teams to launch the trains

Run the first Release Planning Meeting

Interact at key program touch-points to "help keep the train on the tracks"

Run Inspect and Adapt workshops for continuous program improvement

Introduce the organization to the principles of program portfolio management and agile architecture

Grow the leadership skills necessary to support the transformation

ADDITIONAL DETAILS about SAFe SPC course can be found here:
http://www.scaledagile.com/find-training/
NEARBY HOTELS: https://www.mclabs.com/room-rentals/microtek-chicago/
YOUR EXPERT INSTRUCTOR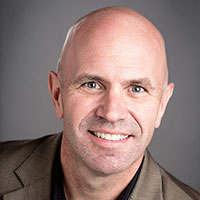 KEN FRANCE, CEO at Blue Agility
SPCT4, CSM, CSPO
---
FAQs
What is the refund policy?
Full refunds will be issued for cancellations greater than 14 days from the start of the course and are subject to a $150 processing charge. For cancellations between 8 and 14 days from the start of the course, registrants may change to another course of equal or lesser value. For cancellations 7 days or less from the start of the course, no refunds will be issued or changes allowed.
What is the cancellation policy?
An event requires a minimum number of attendees to proceed. Blue Agility reserves the right to cancel classes that do not meet the minimum number of attendees up to 72 hours in advance. In such an event, Blue Agility will provide a full refund to registrants. Blue Agility will notify each registrant/attendee of any cancellation or change of venue via email. Blue Agility also reserves the right to change the venue, if necessary, within a reasonable amount of time.