Description
Implementing Power BI by Ginger Grant
Description
Level 300 - Advanced
Looking to learn more advanced Power BI Topics? This session takes a deep dive into Power BI features of Power BI to help improve project development and implementation. Attendees will learn about the security and administration with Power BI. Implementing DAX both with quick measures and writing their own. Learn how and more importantly when to use the replacement for Content Packs, Power Apps. Improve your Power BI visualizations by using color palates designed with optimal contrast ratios and other techniques recommended by visualization experts to improve report layout. As there are now six different versions of Power BI, learn what the differences are so you can determine which features are available in your environment. To ensure Power BI Projects are implemented with as few problems as possible we will review the best practices for project development and deployment.
As part of the Power BI Service review, this session will cover the best practice implementation steps including:
Administration

Security

Development Practices

Deployment Strategies

Improving Visualization Design

Data Modeling Considerations

Advanced DAX and Quick Measures

In depth with M

Power BI Versions and Features

Drill-through techniques
This session will take your Power BI skills to the next level by providing advanced knowledge and understanding of how Power BI works and what you need to do ensure you are developing the most optimal visualizations in whatever version you are using.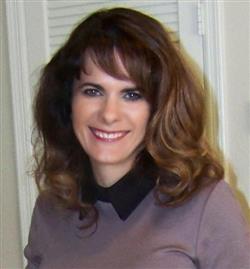 Speaker
Ginger Grant started working in business intelligence for a number of industries including transportation, insurance, and healthcare. Looking for answers in data led to advanced analytics and data science, where she currently creates systems to provide solutions to data questions. An active member of the data community, she is a Microsoft VTSP and MVP in Data Platform and regularly blogs at DesertIsleSQL.com.
Additional information
Lunch, snacks and printed workshop material is included. Registration for the free SQLSaturday event on September 2nd must be done through the SQLSaturday #667 Oslo website.