Implementing an Advanced Care Planning Intervention (Vincent Mor)
Description
Michael M. Davis Lecture Series
Implementing an Advanced Care Planning Intervention: Trials and Tribulations

Join us for lunch and a lecture by: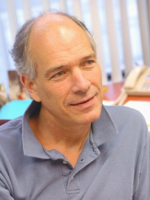 Vincent Mor, PhD, MEd
Professor of Medical Science, Department of Health Services, Policy and Practice, Brown University
Research Health Scientist, Providence Veterans Administration Medical Center
Lunch and beverages provided and reserved for RSVP responses.
More information about our events and seminars is available on the CHAS Website. Please follow us on Twitter and like us on Facebook to receive updates.