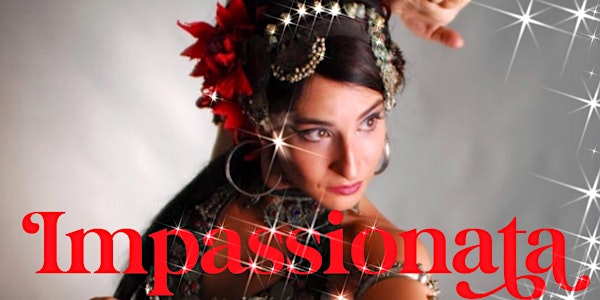 'Impassionata'! A Day of Passion, Dance Magic and LOVE!
LeelaBellyDance presents an exciting day of BellyDance Magic featuring the incomparable Silvia Salamanca of Mallorca, Spain!
When and where
Location
Inspire Dance Studio 457 Foothill Boulevard La Cañada Flintridge, CA 91011
About this event
Workshop #1: 10 AM - 12 PM at Inspire Dance, La Canada.
Spanish-Flamenco-Arab Fusion:
it's so hot we will need a fan! (all levels)
With more passion than ever before, a brand new routine for all the Gitanas at heart that-no kidding- will require a fan as a prop to give us some air! In this workshop you will learn the basics of the Spanish Zamora Mora (Gitana) dance, the use of the skirt and the fan together. We will proceed to build steps into combinations that will complete a passionate routine…get ready to have fun and shout ¡Ole! Fans available at the workshop.
Workshop #2: 2:00 PM - 4 PM, Inspire Dance, La Canada.
Latino/Brazilian Drum Solo (intermediate)
Let's add some flavor to that drum solo!! Learn the steps to some of Latin America and Brazil's most famous and contagious beats (hint: a birdie told me there is some Tango and some Samba!) Understand the similarities in rhythms in the music and apply them to an Arabic drum solo. Want something different to mesmerize your audiences with? This is IT!
Gala Evening Show! Doors open 7:00 PM, Curtain at 7:30 PM, Inspire Dance, La Canada
LeelaBellyDance presents 'Impassionata Evening Show'!
Featuring Silvia Salamanca of Mallorca, Spain! A rare opportunity to enjoy Passionate Poetry in Motion!
Along with LeelaBellyDance Troupe , please enjoy Valentine's Themed Performances by Mesmera's Raqs, Rhythm and Muse, DeVilla, Thea, Aynur BellyDance, Valentina of San Diego and Deseo Flamenco!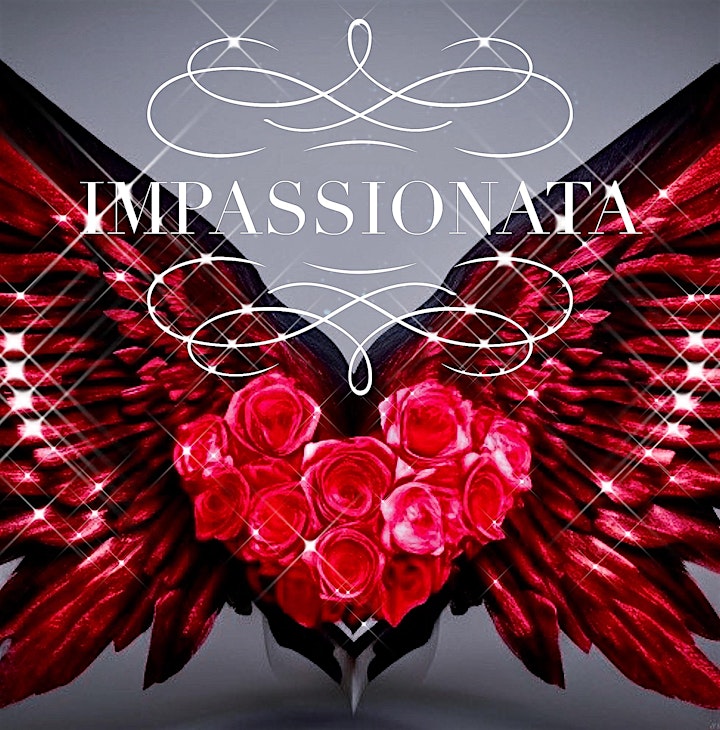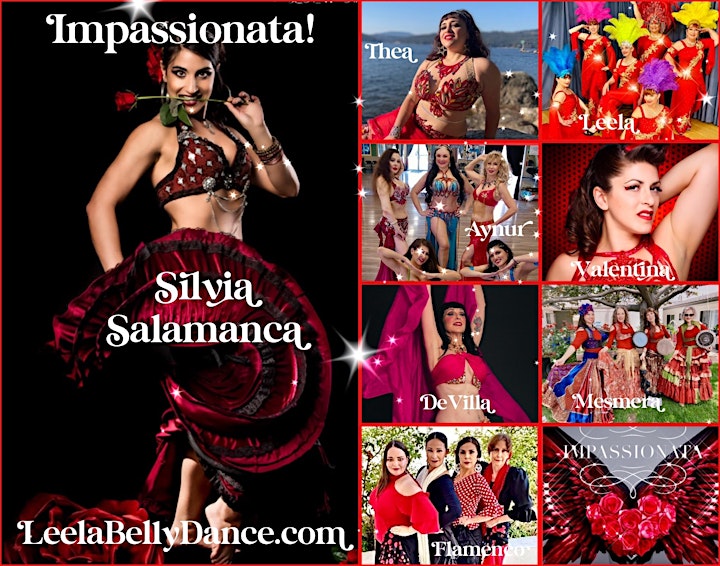 'Impassionata' Gala Evening Show performers include Thea, DeVilla, Valentina, Mesmera's Raqs, Rhythm and Muse, Aynur BellyDance, Deseo Flamenco and LeelaBellyDance Productions!