Location
The Colony Theatre Company
555 North 3rd Street
Burbank, CA 91502
Refund policy
Contact the organizer to request a refund.
Eventbrite's fee is nonrefundable.
From the creators of Tango Argentina, internationally acclaimed artists explore the virtuosity of Argentine Tango and percussion.
About this event
On Sunday July 3rd, at 5:00 PM in the Colony Theatre in Burbank, CA, GD Tango will be introducing an all-new show inspired by TANGO ARGENTINA called IMPACTANGO - exploring the virtuosity of Argentine Tango and different elements of percussion combining traditional Argentine tango with modern sounds. With three Internationally acclaimed Tango couples on stage, GD Tango brings you IMPACTANGO.
CAST:
Guillermo De Fazio
Giovanna Dan
Andres Bravo
Sarita Apel
Michael Tomas
Nella Michaud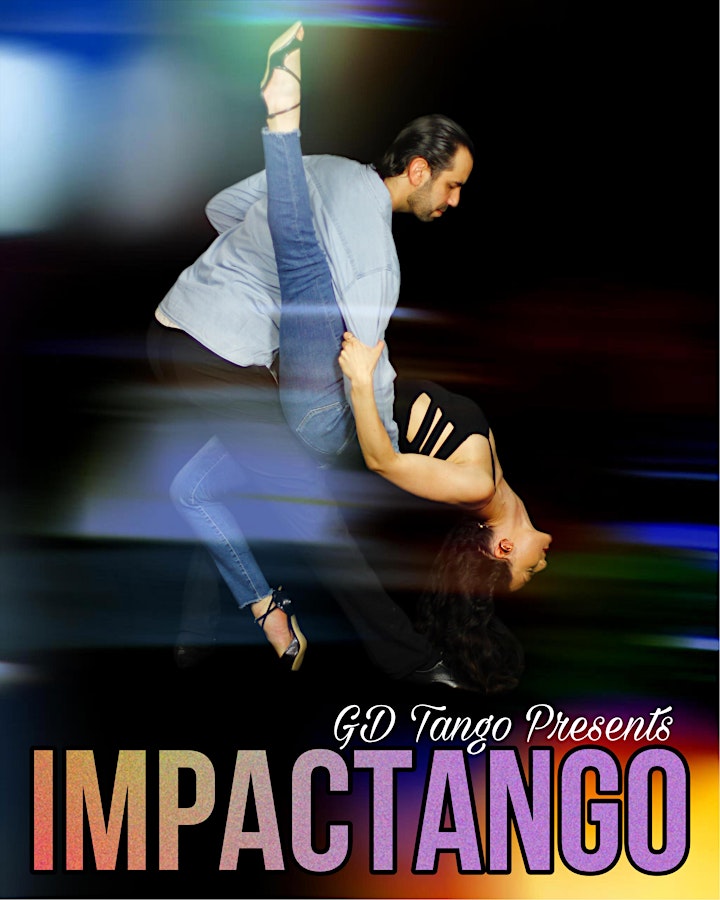 GD Tango - Guillermo De Fazio And Giovanna Dan choreographers and directors of ImpacTango.
GD Tango represents the partnership of dancers Guillermo De Fazio and Giovanna Dan. The Argentine Tango duo, hailing from Buenos Aires, joined forces after bonding over their shared experience of being raised by artistic families, as both spent their childhoods immersed in music and the unique expressions of Argentina's culture. While Giovanna grew up behind theatre curtains watching her tango dancer mother and musician father on the stages of the world, Guillermo, son of a classical pianist, learned multiple disciplines at his grandmother's Academy of Argentine Arts and Culture in Buenos Aires. With tango performance art as a part of their heart and soul, the duo has been showcasing their talents around the world together since 2015, and is currently based in Los Angeles, California.
In addition to promoting and teaching Argentine tango in the United States, Guillermo and Giovanna also create their own productions and perform at global events. Their work has taken them all across the U.S. as well as South America, Europe, Asia, and the Middle East. GD Tango most recently completed a show residency at La Casa del Tango in Dubai, and also performed at the Hollywood Bowl with the Los Angeles Philharmonic Symphony for a nationally broadcast PBS special. The pair has choreographed commercials and TV projects in Los Angeles, and dance frequently on Spanish language television for Telemundo and Univision. Guillermo and Giovanna continue to grow their enterprise and perform their signature project, an independently produced and award-winning show called "Once Upon a Tango."
They are currently the directors and choreographers of the show "Tango Argentina" by Columbia Artists, that just finished touring the United States. Their newest local production is called ImpacTango.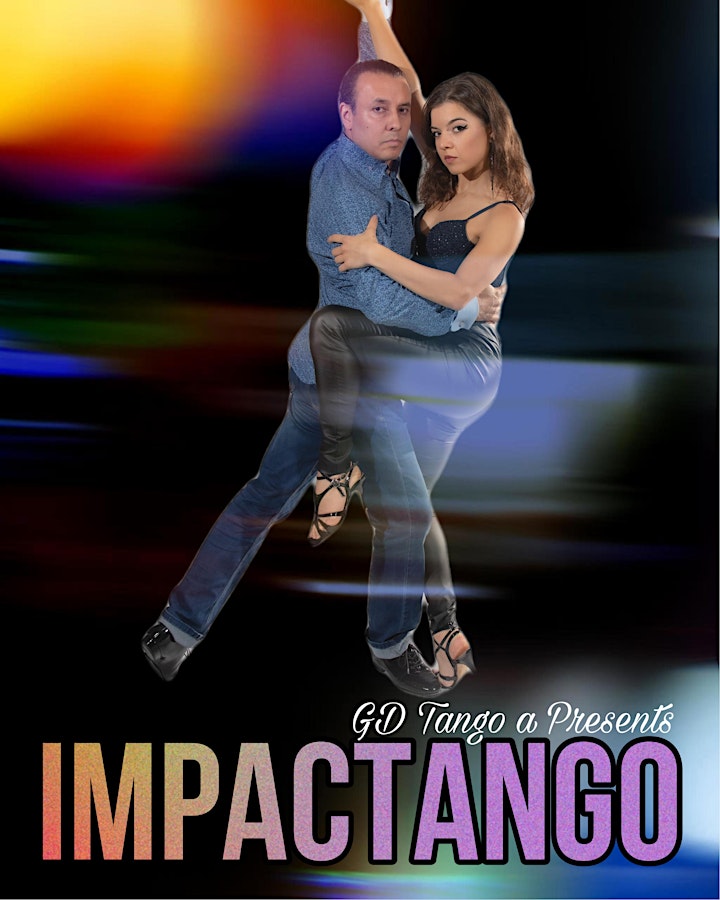 Andres Bravo and Sarita Apel
Andres Bravo (Colombia) and Sarita Apel (The Netherlands) started their dance partnership in 2018.
They are the ATUSA 2019 official US Tango Salon Champions as well as the Tango Salon Champions of the SoCal Tango Championship and Festival 2019.
Together they have performed and taught at many prestigious Milongas like for instance at the Astoria Tango Club and Tango La Nacional in New York, San Diego's Milonga Nocturna and the Salon Canning and Maldita Milonga in Buenos Aires. They have performed with the Tango For All Dance Company and Accent Dance NYC and performed in Luis Bravo's (director of Forever Tango) production "Cumparsita" furthermore in the productions "Tango+Tango" and "Gotham Tango" at the Thalia Theater in NYC, the "Spring Fever Tango Cabaret" show in New Orleans and "Souls of Tango" in New York.
In 2020, Andres and Sarita have produced 4 editions of their own virtual show, "3 Esquinas Online Tango Show", it's 5th edition, "Alegría" was performed live in NYC in 2021.
Andres and Sarita are currently based in NYC, where they teach and perform.
About Andres Bravo
Andres started dancing Tango at the age of 11 years. Throughout his career he has worked with world-renowned Tango artists. Andres was part of the Tango Vivo Company in Colombia, toured the US with the company Three to Tango, presented Colombia at the 8th World Tango Summit of San Carlos de Bariloche in 2002 and was hired to choreograph the show "Te amo Tango" in Albuquerque, New Mexico. He also was a multiple Champion in both Tango Salon and Stage Tango in Colombia.
to read Andres' full Bio click here http://www.andresysaritatango.com/andres-bravo-bio/
About Sarita Apel
Sarita has been dancing ballet and modern dance since the age of 6 years. She was awarded scholarships at some of the most renowned dance schools: Codarts Rotterdam (The Netherlands) and The Ailey school in New York. Subsequently, she worked with Graham 2, the junior company of the world-renowned Martha Graham Dance Company, and is currently a principal dancer for ARIM Dance and a company member of CR Dance Company and FJK Dance.
She was introduced to Argentine Tango in 2015, working with Dardo Galletto Dance, a Tango and Contemporary Dance Company led by the maestro and choreographer Dardo Galletto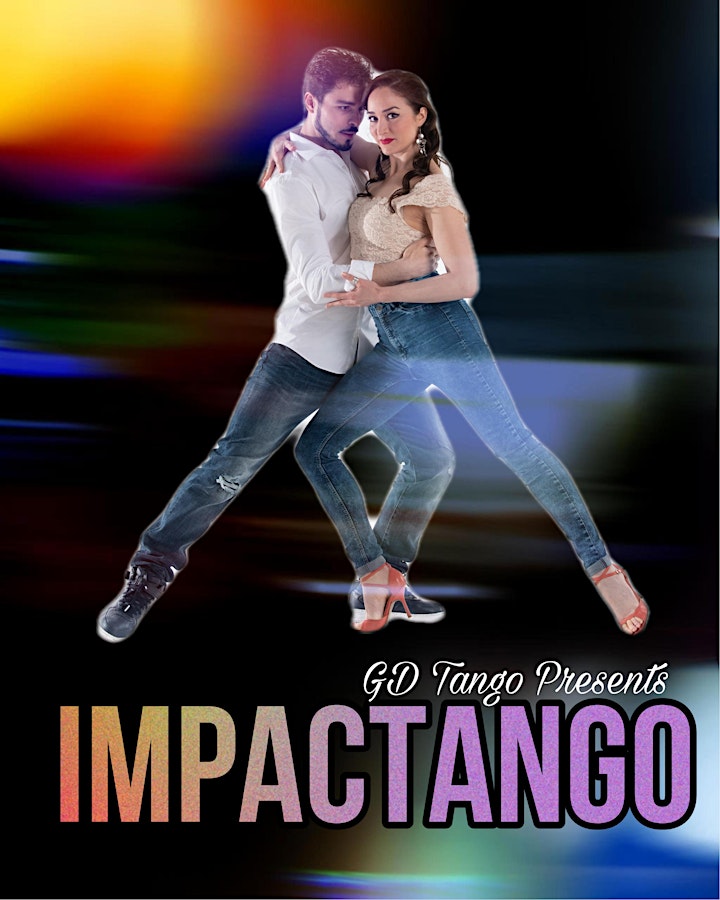 Micheal Tomas and Nella Michaud
MICHAEL
Michael started dancing tango in 1999, at the age of ten, in Buenos Aires, Argentina.
From 2006, he started teaching and performing in Buenos Aires at several well known venues such as "Glorias Argentinas", "Salon Dandi" and "Porteño y Bailarin"
Since he moved to USA in 2015, he started teaching, performing and competing in various championships.
Over the last couple years, he has won these titles:
2018 and 2019 International Tango Summit (ITS) "Top Teacher Award"
2017 ATUSA Champion " USA Official World Cup Preliminar" in Tango de pista
2018 ATUSA Champion "USA Official World Cup Preliminar" in Stage Tango
2018 ITS Champion in Tango de Pista and Triple Crown
2019 ITS Champion in Tango de Pista, Triple Crown, Stage, Milonga, Pugliese, Fantasia and Milonguero styles
Michael has toured all over USA teaching and performing in several cities like Las Vegas, Los Angeles, San Diego, Portland, Seattle, Boston, Little Rock, Tampa, New York and Chicago amongst others.
Currently, he resides in Las Vegas, teaching and performing full time. His pedagogy has helped the growth of tango in Nevada, incuding performers from various Cirque du Soleil shows.
In 2019, he was part of "Nirvana", a virtual reality film, in which he was the main actor, performer and choreographer.
NELLA
Nella is a tango dancer and instructor, circus artist and rhythmic gymnast. In 2007, she graduated from the renown National circus school of Montréal where she mastered a tango trapeze act as well as acting, dancing and singing.
Upon graduation, Nella has traveled the world working for various companies such as Cirque du Soleil (IRIS, The Beatles LOVE), Cavalia and Cirque Éloize. She counts a number of performances, including shows at the Dolby theater, at The Grammy Salute To The Beatles together with Paul McCartney, Ringo Starr, Pharrell Williams, Stevie Wonder, Ed Sheeran and Maroon 5 and a televised public performance on Canada Day in front of 30 000 spectators on Parliament Hill in Ottawa.
With that incredible background, she mastered tango traveling in over 40 cities. Amongst the tango events where she has performed and taught is Tango Cazino festival in Cluj, Romania and the International tango festival of Montréal.
In 2019, her new partnership brought her seven gold medals at the International Tango Summit in Los Angeles. That same year, she choreographed and performed tango in Hollywood in the virtual reality film Nirvana.
She lives in Las Vegas teaching and performing tango and contributing to the growth of tango in Nevada