Book Club Read: The Holly: Five Bullets, One Gun, and the Struggle to Save an American Neighborhood, by Julian Rubinstein
About this event
Join us on August 18th at 6:30-8:00 pm. for an eye-opening discussion of a complex and disturbing issue in our own backyard.
The shooting of a Denver gang leader by an anti-gang activist in the historic Holly neighborhood led investigative journalist, Julian Rubinstein to dig deeper into the role of structural racism, corruption and gentrification in this shocking local event.
"So I think that the events, including in 2020, left me thinking everything is just totally upside down. And the people who are the actual peacekeepers are being followed and arrested, and the people who are the active criminals are being elevated into positions of influence." Julian Rubinstein.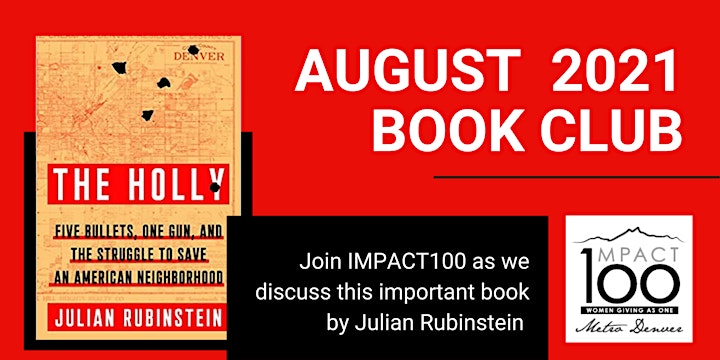 Organizer of Impact100 August 2021 Book Club - The Holly by Julian Rubinstein