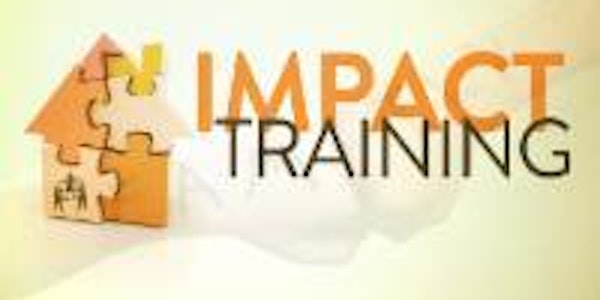 IMPACT Weekend - Uniting Hope 4 Children
When and where
Location
Unitng Hope 4 Children 1949 HWY 81 Loganville, GA 30052
Description
Hello Everyone!
Friday, Nov. 10th - 6:00 p.m. - 10:00 p.m.
Saturday, Nov. 11th - 9:00 a.m. - 6:00 p.m.
Sunday, Nov. 12th - 2:00pm - 6:00 p.m.
Monday, Nov. 27th - 6:00 p.m. - 9:00 p.m.
This registration page is for IMPACT training scheduled at Uniting Hope 4 Children. In order to attend this IMPACT training weekend, it is a requirement that you have already completed an Informational Session. Check the www.uh4c.org calendar for dates and times for upcoming Informational Sessions, if needed.
Registration Instructions:
You will be asked to select how many tickets you want for this event. Please choose the number of tickets from the dropbox that corresponds to the number of people you are registering for the event. This is important for planning purposes. Thank you!
Childcare will not be provided.
For any further questions, please contact Sharon Studdard at sstuddard@uh4c.org.