Event Information
Location
Geneva
Ground Up Project SA
c/o Comservice Rue De-Candolle 34
1205 c/o Comservice
Switzerland
Description
JOIN THE BIGGEST VIRTUAL ZERO-WASTE BUSINESS EXPERIENCE
Learn how to grow a circular zero-waste business while pioneering new business models, get your unique chance to pitch to world-changing impact investors and seize the opportunity to find partners and investors ready to invest in you!
Get your hands on the new zero-waste business models that you can use to build a profitable business

Learn what approaches investors take when they invest so you can get the funding you need for growth

Find out about cutting-edge technologies that you can leverage to stay ahead of your competition

Participate in hands-on business labs and get solutions to your biggest day-to-day challenges (finance, marketing, impact…)

Connect and exchange ideas with peers from all over the world: Europe, USA, Canada, South East Asia, Middle East & Africa

Secure life-time access to all event recordings; go back to them in your own time

Access a dedicated private Facebook group where you can further exchange ideas and find partnerships
​
And the best of all: you can enjoy all this from the comfort of your office or home AND generate no waste!
Keep up to date on www.impactvirtualsummit.com
TICKETS CAN BE PURCHASED BY CREDIT CARD THROUGH impactvirtualsummit.com
(or by setting up PayPal Guest Account at checkout in eventbrite)
Ticket Valid for Both Days.
SCHEDULE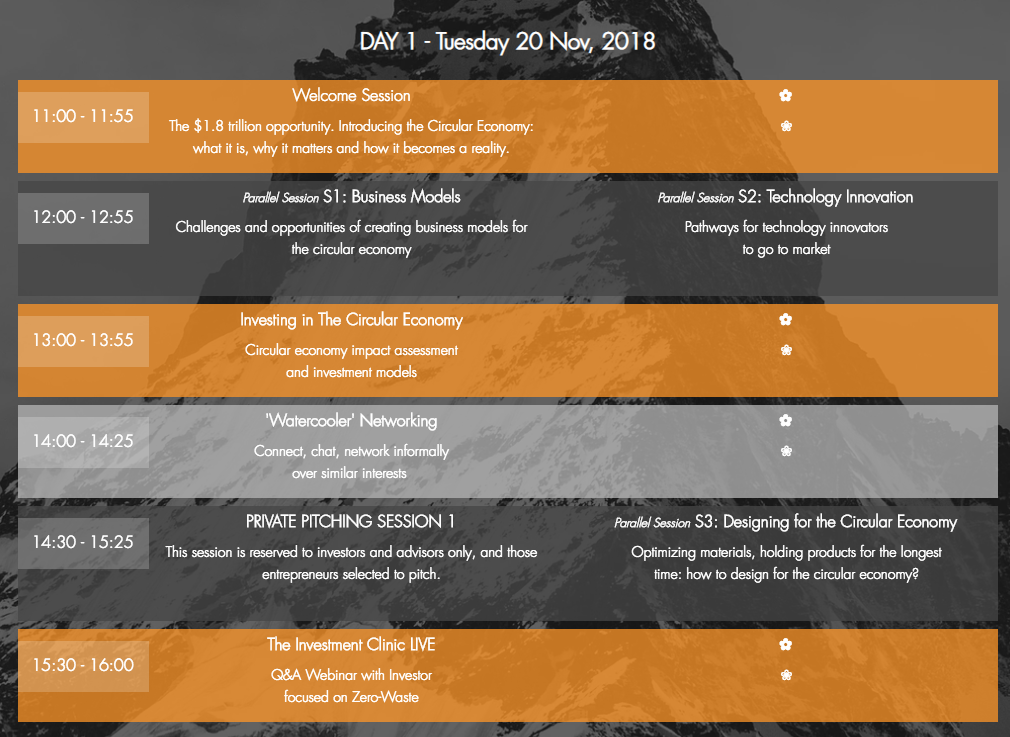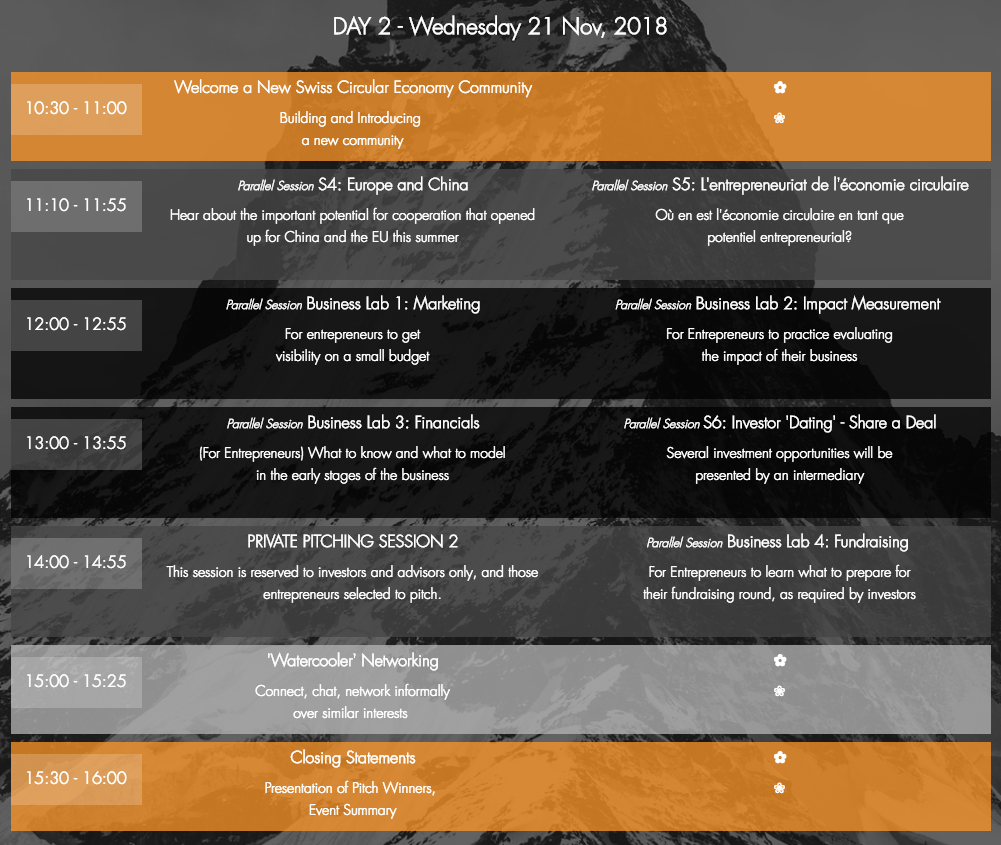 https://youtu.be/hL8BKh7PeXY
SPEAKERS:
Lamusia Anzaya

Transformational Business Network

Investment Manager

Brindusa Burrows

The Ground_Up Project

CEO & Founder

Jonas Bystroem

EIB

Lead Engineer, Urban Development Division

James Cameron

James Cameron & Co.

Advisor & Enterprise Maker

Piers Cumberlege

GSCM UK & Engineers without Borders

Investment Committee Member

Sarah Djari

Responsability Investments

Investment Director, Private Equity, Financial Institutions

Angela Fratila

The Social Partner

Founder

Bertrand Gacon

Impaakt

Co-Founder & CEO

Mark Griffiths

WWF

Global Leader Climate Business Hub

Camilla ter Haar

The Klosters Forum

CEO

Siddharth Hande

Kabadiwalla Connect

Founder

Ioana Hardy

Fast Forward Marketing

Founder

Edward Dugger III

Reinventure Capital

President

Dominik Isler

Swiss Economic Forum

CEO

Rob Kaplan

Circulate Capital

Founder & CEO

Lin Kayser

Hyperganic Technologies

Co-Founder & CEO

Mark Kenber

The Ground_Up Project

Advisory Board Member

Murat Bahadır KILINÇ

Episome BioTechnologies

Founder & CEO

Alexandre Lemille

African Circular Economy Network

Co-Founder

Yves Loerincik

Eqlosion

Founder

Felix Preston

Chatham House

Senior Research Fellow and Deputy Research Director Energy, Environment and Resources

Raymond Schadeck

Investing for Development SICAV, Luxembourg

Chairman

Stephen Sikra

P&G

Section Head

Andrea Brown Smatlan

Quadia

Head of Impact

Joy Teo

AVPN Asia

Senior Deal Share Associate

Tenke Zoltani

Better Finance

Founder
Date and Time
Location
Geneva
Ground Up Project SA
c/o Comservice Rue De-Candolle 34
1205 c/o Comservice
Switzerland
Refund Policy