Sales Have Ended
Ticket sales have ended
Sorry, the registration for this event has been closed. Please contact us for support: team@b1g1.com
Sales Have Ended
Ticket sales have ended
Sorry, the registration for this event has been closed. Please contact us for support: team@b1g1.com
Description


A MORNING THAT CHANGES YOUR BUSINESS. FOREVER.
Masami Sato and Paul Dunn are the founders of the global giving initiative B1G1 (Buy1GIVE1) which has helped businesses in 43 countries create more than 160 million giving impacts.
Together, they are 5x TEDx speakers, they've authored international best-selling books, received numerous awards and worked with hundred of thousands of businesses.
Meet Masami and Paul to get new perspectives that impact the way you see your business. Forever.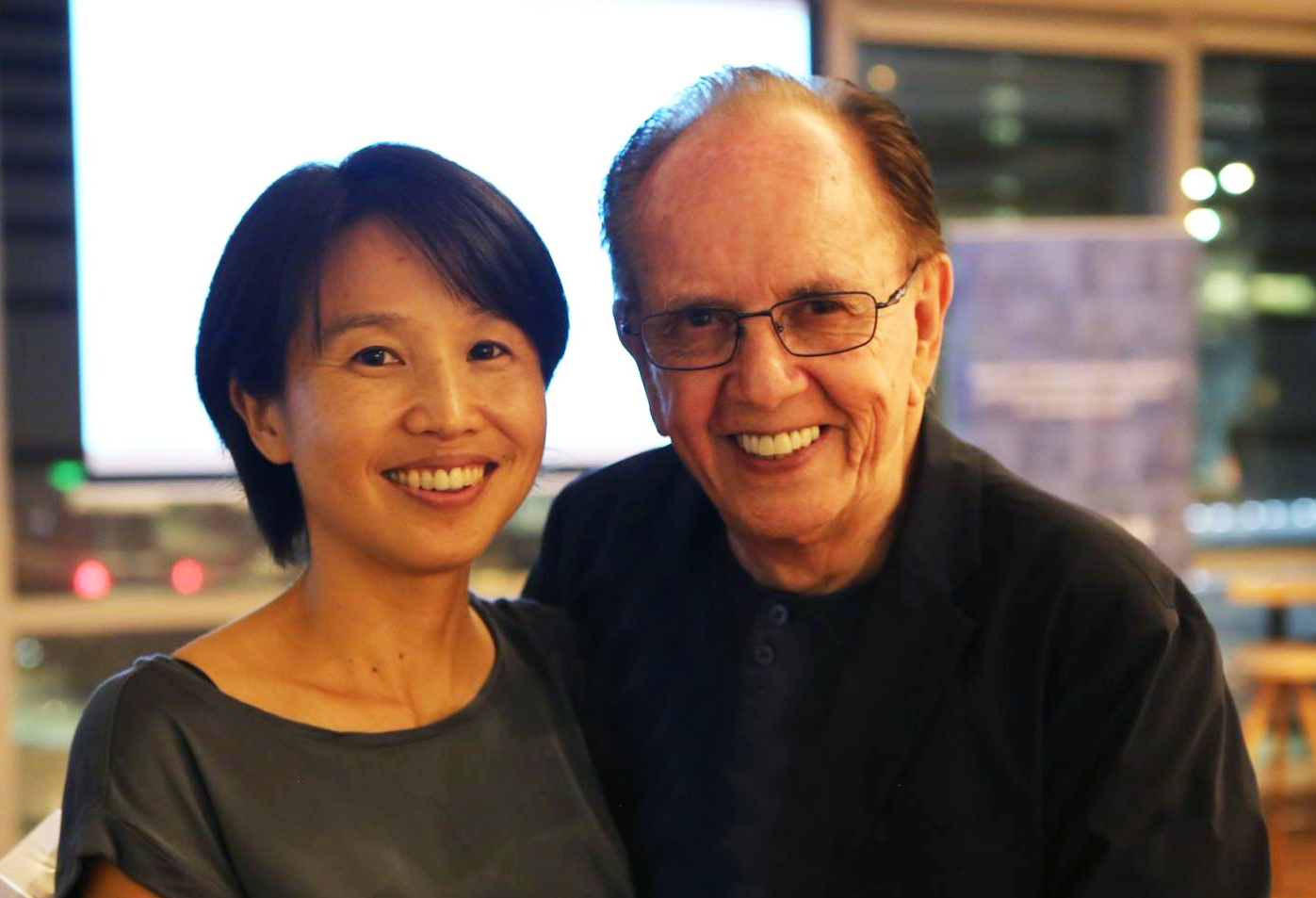 In IMPACT, the founders of the growing business giving movement show you how your business can implement simple and powerful ideas to impact your team, your customers and your own legacy. You learn how your business can really transform the world while thriving and growing in ways that surprise you.
Learn how to re-design even your tiniest business processes to make a HUGE difference in results.

Come away with practical and implementable actions to put real, meaningful impact right at the heart of every business activity.

Understand the steps to 'rinse and repeat' and build systems that absolutely delight your team and customers alike.

Discover practical ideas to create a strong giving culture so that your business attracts and retains great talent.

Connect with like-minded business owners who are already making a real difference in the world.

Start taking actions on the issues you care about so that you can actually live a legacy as well as leave one.





THE MOVEMENT: BUSINESS FOR GOOD
In addition to the profound learning you experience during this highly interactive morning event, you are going to meet some amazing business people.
Be prepared to exchange your ideas and come away with some great connections you'll keep for a long time.
You can also join the optional networking lunch afterwards to maximise the opportunities this event brings you.
Being at this event could just be a beginning of the lifelong legacy you and your business create from here.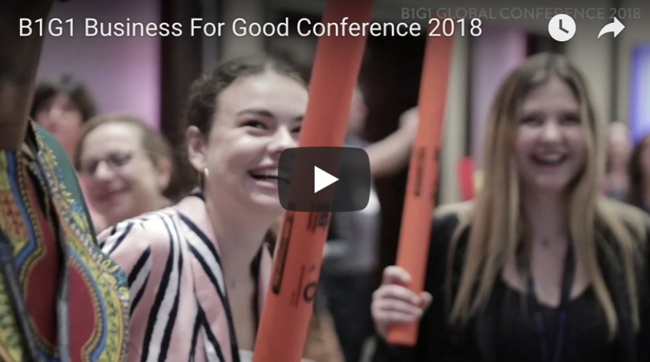 BEING PART OF THE GLOBAL MOVEMENT
The Sustainable Development Goals were launched in September 2015 by global business leaders to bring all stakeholders together to create a truly sustainable world. The most significant thing about these Goals is the fact that all businesses are now invited to play the most important role in leading the change we need. At IMPACT, you learn how your business can participate in this movement too.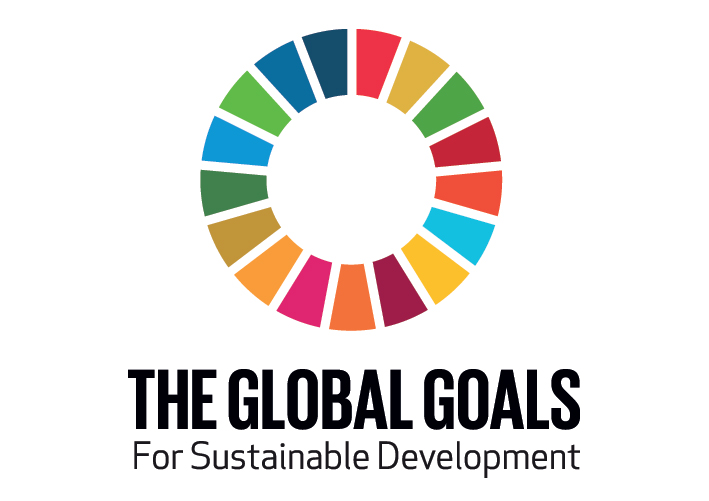 ABOUT YOUR HOSTS


Masami Sato
A serial entrepreneur and a mother of two teens, Masami is the founder and CEO of B1G1 – the movement that's already created more than 160 million giving impacts in the world. Also 2-time TEDx speaker and author of four books, Masami has the ability to tap into truly simple perspectives to solve many of the complex challenges of business and the world.

Paul Dunn
Regarded by many as an entrepreneurial and speaking legend, Paul continues to inspire hundreds of thousands of business owners around the world.
He's a 4-time TEDx speaker and recipient of a string of business awards. Being with him in an event like this really is something you'll remember. Forever.

EVENT AGENDA (ENG) / RENGINIO PROGRAMA (LT):

8:40-9:10 Registration and morning coffee / Registracija ir rytinis puodelis kavos
9:10-10:00 Paul Dunn: The Fundamental SHIFT, Why we need a new Business Model, CONNECTING with clients, 'Pathway' of the Sustainable Development Goals (anglų kalba)
10:00-10:40 Masami Sato: The power of SMALL in your business
10:40-11:00 NETWORKING break / BENDRAVIMO pertraukėlė kontaktų užmezgimui
11:00-12:00 Masami Sato: CULTURE - How to Create Truly Impactful Businesses (anglų kalba)
12:00-12:30 Paul Dunn: Implementation steps for your business (anglų kalba)
12:30-13:30 Lunch (for "Ticket for good" holders) and networking / Pietūs (įsigijusiems "Ticket for good" bilietą) ir bendravimas
13:30-13:45 Surprise / Interaktyvus siurprizas
Second part of the day in Lithuanian / Antra dienos dalis lietuvių kalba:
13:50-14:40 Praktinė sesija: "Kaip NEvadovauti įmonei: keli žingsniai sąmoningumo ir save valdančios komandos link" (Vytautas Gaidamavičius treneris "Tęstinių mokymų centras", Leonora Blekaityte (Be YOU) asmeninių pokyčių konsultantė, ThreeFold organizacijos ambasadorė), Rinardas Goda "Tegra" įmonių grupės valdybos pirmininkas).
14:40-15:00 BENDRAVIMO pertraukėlė kontaktų užmezgimui
15:00-16:00 Socialinės inovacijos norint pasiekti globalius tikslus. IMPACT 2030: ką siūlo verslo ekosistemos atstovai? Diskusijos dalyviai: Agnė Juškėnaitė (YouTube turinio kūrėja, socialinių iniciatyvų autorė), Liliana Bugailinskytė-Lideikienė (UNESCO), Sigita Vaiciute (pokyčių ir marketingo ekspertė, ChangeMakers'ON partnerė), diskusiją moderuoja Simona Simulyte (ChangeMakers'ON vadovė) .
16:05 Renginio pabaiga
16:30-18:00 Uždara sesija "UNPLUGGED" B1G1 organizacijos nariams ir renginio ambasadoriams su Paul Dunn ir Masami Sato (anglų kalba).
Event powered by