IMPACT UTAH 2015: A Purpose Investor Network Conference

Tuesday, January 20, 2015 from 3:30 PM to 9:00 PM (MST)
Event Details

Impact Investment Leaders and Purpose Investor Network (PIN) would like to cordially invite you and your associates to the 1st Annual Impact Investment Conference – "IMPACT UTAH 2015" on Tuesday, January 20th, 2015 at the beautiful new Loveland Living Planet Aquarium, Draper.


A By-Invitation-Only event - PIN is proud to be gathering all the present and future Impact Investors that are interested in learning more about the rapidly expanding trend of Impact Investing; how the Global Economy is changing to become more Purpose-Driven; and why the proud State of Utah is in the best position to be riding this new wave of Giving and Investing.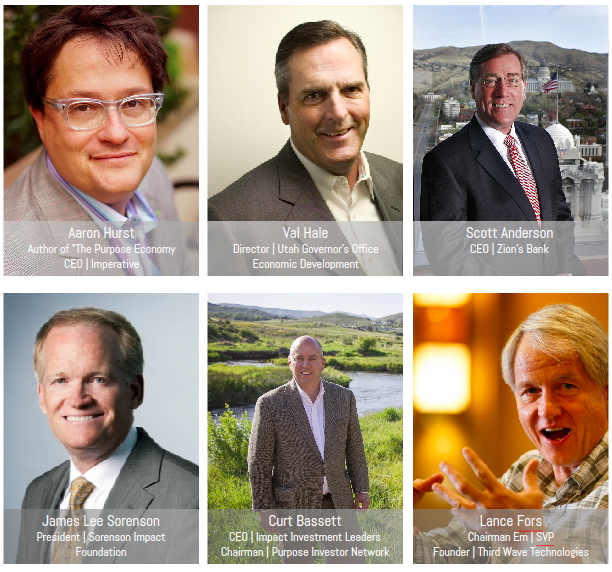 We are inviting some of the most forward-thinking and influential individuals, groups and organizations to join us on this day to get explore, exchange, get involved and learn how we can all take part in this exciting rapidly growing trend.
This event has been proudly sponsored by:
Who are attending…
Philanthropists
High Net Worth Families
Family Offices
Family Foundations
Angel Investors
Venture Capital Fund Managers
Corporate Giving Officers
Lenders
HNW Financial / Wealth Advisors and Managers
Accountants / CPA's of HNW
Attorneys of HNW
This will be a highly sophisticated group with very limited seats. All attendees must be on the invitation list to be able to register (Please use the email address in which you received the invitation to register). Should you have guests or additional business associates that you would like us to also invite, please contact us at impactinvestmentleaders@gmail.com by supplying us with their email address so we can also invite them.
Agenda Overview:

3:30 - 4:00pm Arrival | Registration | Networking
4:00 - 6:00pm Main Session Keynotes
Curt Bassett | Aaron Hurst | Jim Sorenson | Lance Fors |Val Hal

6:00 - 6:30pm Refreshment & Networking Break
6:30 - 7:00pm First Breakout Session
7:00 - 7:30pm Second Breakout Session
7:30pm - 9:00pm Dinner Session & Networking

We look forward to seeing you on January 20th.
Sincerely yours,
The team at Purpose Investor Network
Questions? Contact Sandra Fan at impactinvestmentleaders@gmail.com
801-580-9041

 To learn more: http://2015impact.com
 * * * * * * * * * *



When & Where

Loveland Living Planet Aquarium
12033 S Lone Peak Pkwy
Draper, UT 84020


Tuesday, January 20, 2015 from 3:30 PM to 9:00 PM (MST)
Add to my calendar
Organizer
Purpose Investor Network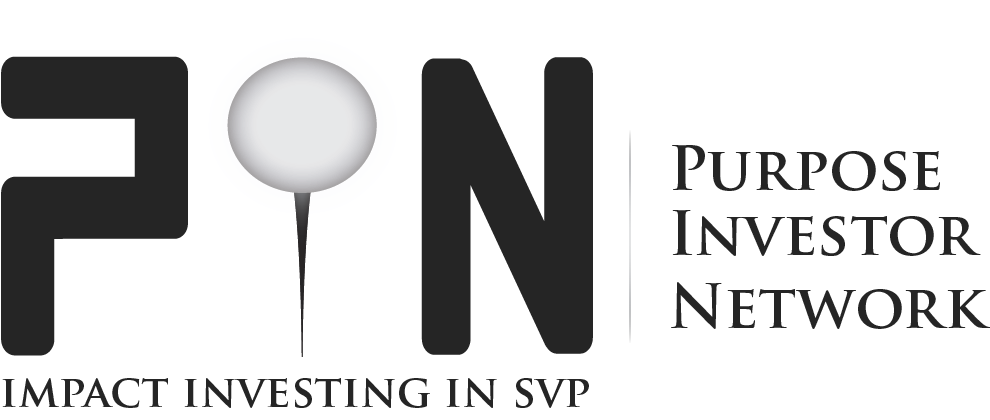 What is PIN?
This is the Purpose Investor Network (PIN), Utah's affiliate of Social Venture Partners (SVP). SVP is one of the largest and oldest networks of philanthropists in the world -- with over 3,000 partners in 38 cities, spanning the U.S., Australia,  Canada, China, India, Japan, and Korea.
We are an organization of investors and philanthropists seeking to accelerate and scale the impact of both for-profit and nonprofit organizations.
Our mission is to improve our communities, not only by investing our money, but also our time and talents in the nonprofit and corporate world. We are volunteers, parents, community leaders, and philanthropists – a global network of partners connecting passion and purpose.
By joining together and deepening our knowledge, we magnify our impact. There is so much potential in our community and our world. We need your help to unlock that greatness -- together, we have a reason to believe.
To learn more please visit: http://www.pin-svp.org

IMPACT UTAH 2015: A Purpose Investor Network Conference