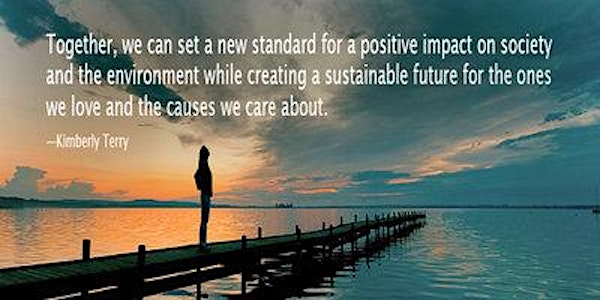 Impact This:™ Gender Equality Links Directly to Corporate Success
Event Information
Location
WSP USA
405 Howard Street Suite 500
San Francisco, CA 94105
Description
Impact This:™ Gender Equality

Join us for drinks, appetizers and some great networking!

Impact This:™ Gender Equality brings thought leaders in finance and sustainability together for a lively and informative conversation to advance UN Sustainable Development Goal SDG5: Achieve Gender Equality and Empower All Women and Girls.
Learn about the financial links between gender diversity and increased corporate performance.
The Program
5pm - Drinks, appetizers and networking
5:30 - Hear the panelists own experiences as female leaders in male dominated industries. What works? What needs to change? What can we, as men and women, do to advance this important societal issue both in our workplaces and globally?
Panelists
Margot Kenney – Re:public Good, Principal; International Living Future Institute, LBC Bay Area Facilitator
Margot is a mission-driven sustainability professional working in the space where social and environmental justice meet. Her expertise runs deep and wide in areas such as business development, strategic planning, corporate social responsibility, and regenerative design. Her experience with both the business and technological sides of city and climate issues forms a compelling complement, allowing her to navigate the needs of all stakeholders while serving as a facilitating link between them.
Margot has a particular interest in working on sustainability and resilience challenges at district scale, and helping the commercial real estate industry, which has a major role to play in tackling our climate crisis design and build in a way that is healthy for building occupants, and regenerative for the health of our planet. This mission inspired her to take on leadership roles with the International Living Future Institute (ILFI) and The Urban Land Institute (ULI). As Co-Facilitator for ILFI's San Francisco Bay Area Collaborative, she has assembled and curated an extensive community of influencers in the Bay Area dedicated to creating a world that is socially just, culturally rich, and ecologically sustainable. She also serves on ULI's local sustainability committee.
Her passion for water stewardship has also guided her career, pushing her to develop industry-leading expertise on both strategies and technologies for achieving Net Zero Water. That expertise has grown through deep collaborations and field experience with Fortune 500 companies, startup water technologies, NGOs, university researchers, and AEC firms active in the space.
Sandra Kwak – CEO at 10Power
Sandra is an entrepreneur, executive, and systems thinker, applying disruptive innovation to international development to create a regenerative future. She is CEO and Founder of social business 10Power, which is providing renewable energy internationally to communities that lack access to electricity. 10Power works with local enterprises and communities to build capacity for solar, energy storage, clean water, gender empowerment and ecosystem restoration. In Haiti, 10Power is working with local partners and has provided project development and financing for solar on water purification centers, health organizations and major International NGOs. Previously Sandra worked with AutoGrid creating energy saving apps for utilities using smart meter Big Data, scaling the company through $14M in financing from prototype to a global brand. Sandra also Co-Founded and served as President / COO of energy efficiency company Powerzoa. At Pacific Gas and Electric (PG&E) Utility she helped implement the ClimateSmart program. She has an Sustainable MBA from Presidio Graduate School, has taught at SFSU and guest lectures at CCA and Stanford
Teresa Zhang – VP of Operations, Folsom Labs
Teresa Zhang is an environmentalist, engineer, and entrepreneur whose career spans robotics, manufacturing, life cycle assessment, and renewable energy generation. In her role as Vice President of Operations at Folsom Labs, she and her team help solar installers and developers design, sell, finance, and build solar power projects, enabling the deployment of more solar power projects at lower cost. Before joining Folsom Labs, Teresa led the Global Design & Engineering Innovations program at SunEdison and advised developers and financiers on $5 billion of solar asset transactions as an independent engineer at Leidos. She holds degrees in mechanical engineering from MIT (B.S.) and U.C. Berkeley (M.S. and Ph.D.).
Moderator
Kimberly Terry, CFP, AIF – Sustainability⎟Financial Advisor, First Affirmative Financial Network, LLC
Kimberly is a mission-driven financial advisor specializing in sustainable, responsible and impact investing (SRI). SRI uses environmental, social, governance (ESG) criteria to give your values a voice not only through the selection of SRI investments but also by utilizing the power of shareholder activism on numerous issues with corporations worldwide.
At its core, SRI investing does not represent a shift away from the importance of earning competitive returns but rather a fundamental shift in an understanding of the factors that lead to a company's success. Through SRI, investors make a conscious choice to direct investment capital toward companies that contribute to a clean, healthy environment, treat people fairly, embrace equal opportunity, produce safe and useful products, and support efforts to promote world peace.
6:30 to 7:00 - Speak with panelists, network and enjoy drinks and appetizers
Thank you to our event sponsors WSP, Trillium and First Affirmative Financial Network, LLC!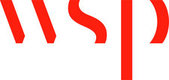 Kimberly Terry is an investment advisor representative of First Affirmative Financial Network, LLC (First Affirmative), a wholly owned subsidiary of FOLIOfn, Inc. is a Registered Investment Advisor (SEC File #801-56587) specializing in sustainable responsible, impact investing. (The credentials CFP® and AIF® listed above bear a trademark.)
Date and time
Location
WSP USA
405 Howard Street Suite 500
San Francisco, CA 94105