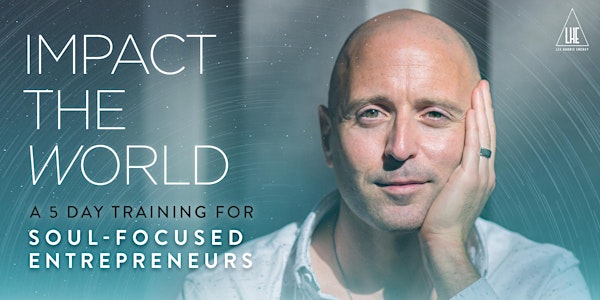 Impact the World: A Lee Harris Event
When and where
Location
The Scottsdale Plaza Resort 7200 North Scottsdale Road Paradise Valley, AZ 85253
Description
In this 5-day live training experience, Lee Harris will share with you the secrets behind his 15-year career in the self-growth field and empower YOU to grow your unique ideas and skills into the world for maximum impact and success.
During the course of this immersive coaching, Lee Harris and select guest speakers will give you the tools to build your soul-based business and help you understand the mindset you need to get to the next level.

This program is designed for both entrepreneurs building soul-focused businesses (i.e. wellness practitioners, healers, creatives, etc.) or any entrepreneur who wants to build a business with a soulful intent.



You have a desire to change people's lives for the better and a message you want to share but you're not sure how to deliver it and reach your audience.
You want to take your passion for changing the world from a part-time to a full-time job.
Your message is already making a difference in the world but you want to reach more people and scale your business.
You aren't sure how to approach making videos, audios, books or blog posts, but feel ready to go for it.
You are a healer doing powerful work but struggling from burnout or money issues.
You run a small business on your own, but you're unsure about the responsibilities, costs and logistics that go into hiring new team members.
You're already successful, perhaps even with a 6-figure business and a following, but you want help in taking it to the next level.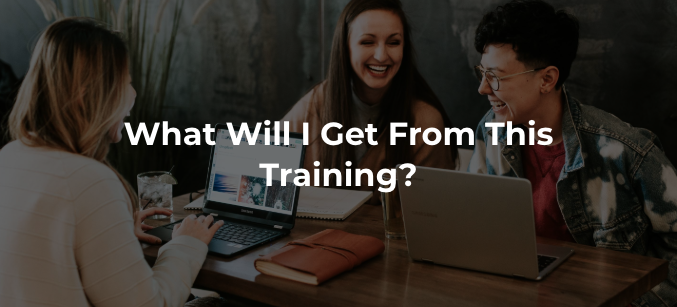 LEARN HOW TO:
Find, trust and deliver your unique voice to the world.
Move beyond any fears or limiting behaviors that are holding you back.
Navigate each step of your growth and constantly adapt as your business grows and your vision evolves.
Breakthrough the money ceiling that is holding you, your business growth and your self-worth back.
Find your 'Village': whether it's team members you hire or others in your field who you partner with - learn what to look for and the do's and don'ts when it comes to building a team.
Delegate responsibility, trust your staff and maximize efficiency.
Scale your business while reaching more of your audience.
BUILD PRACTICAL SKILLS SUCH AS:
Creating effective audio content (MP3 downloads and podcasts) that people will connect with and find valuable.
Working with a camera to create effective video content.
Planning and executing transformative live events and online courses.
Interviewing with authority and integrity – both as the interviewer and as the subject of an interview.
Writing dynamic text and getting your work published.
The language and energy behind marketing your work genuinely, versus fear-based or manipulative marketing.
EXPERIENCE AND LEARN ABOUT:
The many stumbling blocks that Lee faced over the years so you can avoid and learn from them.
Setting intentions, journaling and group discussions to determine what challenges everyone has been facing and learn from one another.
Practical tips from experts in the field that you can begin applying immediately to grow your business.
Networking with others in the room to create important relationships and support for your goals.

Our current plan for the upcoming workshop will include an opening night session starting at 7 pm on Wednesday, September 30th.
The three days that follow will feature morning sessions from 9.15 am - 12.30 pm and afternoon sessions from 2.30 pm - 6 pm.
The final day (Sunday, October 4th) will feature a closing session from 9 am - 12 pm.
There will also be some optional fun/self-care sessions that we'll offer in the evenings for those looking for a really well-rounded and social experience. We'll share the full schedule for Impact 2020 with you as the date gets closer!
We are confident that you will complete this training with confidence, practical tools, new relationships and a powerful drive to make YOUR impact on the world.

The course will take place at the beautiful Scottsdale Plaza Resort in warm and sunny Scottsdale, AZ.
Blur the lines between business and leisure with five swimming pools, pampering spa treatments, multiple bars and cafes for networking and local Southwestern cuisine. Framed by Camelback and Mummy Mountain, The Scottsdale Plaza Resort features 40 acres of flowering gardens and elegant Spanish-inspired architecture.

The resort provides an oasis of tranquility that evokes a sense of home while capturing the essence of Arizona. Warm desert breezes and views of the mountains in the distance settle the pulse. Nearby Cave Creek offers a glimpse into the life of the old west while James Beard award winning Chefs are crafting new specialties in Scottsdale and Phoenix.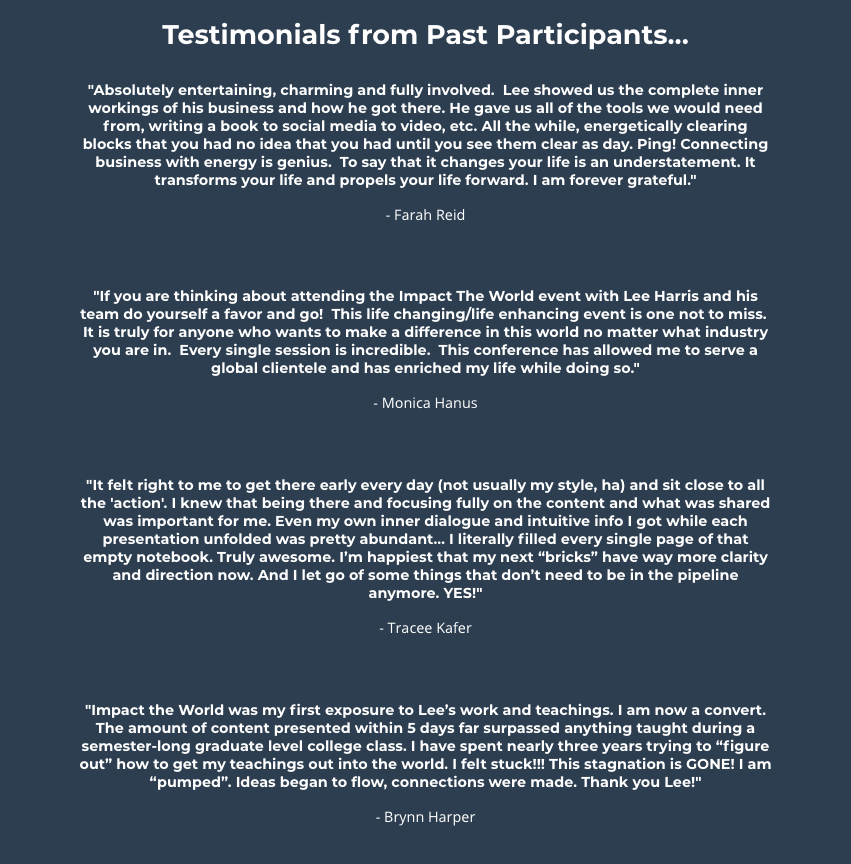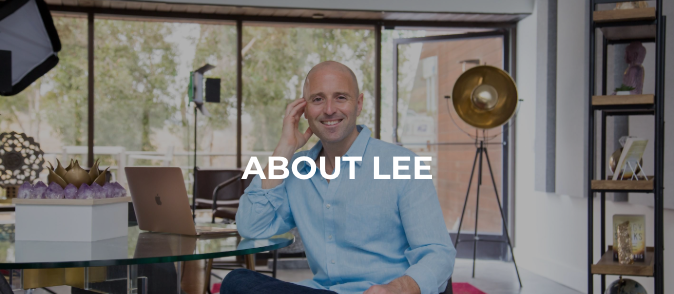 Lee Harris began doing intuitive readings out of his home in England, 2004, as a part-time healer. Now based in California, he has built his company, Lee Harris Energy (LHE), into the multi-media, worldwide event company and production house it is today. Leading a 12-member international team, Lee is passionate about grounding creative spirituality into these challenging times. He is also determined to see people experience impactful and abundant lives while supporting each other through community.
Leading a vibrant online community, Lee reaches hundreds of thousands of people every month. His monthly Energy Updates are wildly popular and offer practical guidance for navigating daily life with clarity, empowerment, and optimism. His acclaimed Soul Magic and Energy Mastery retreats, held around the globe, are adventures into the deepest aspects of living, loving, and awakening.
REFUND POLICY
Cancellations made 4 months or further in advance will receive a 75% refund. Cancellations made 2 months or further in advance will receive a 50% refund. Cancellations made less than 2 months in advance are non-refundable.