Description
IMPACT, PURPOSE & DESTINY SEMINARS - PHILADELPHIA 2017
Where vision meets action and purpose drives destiny
---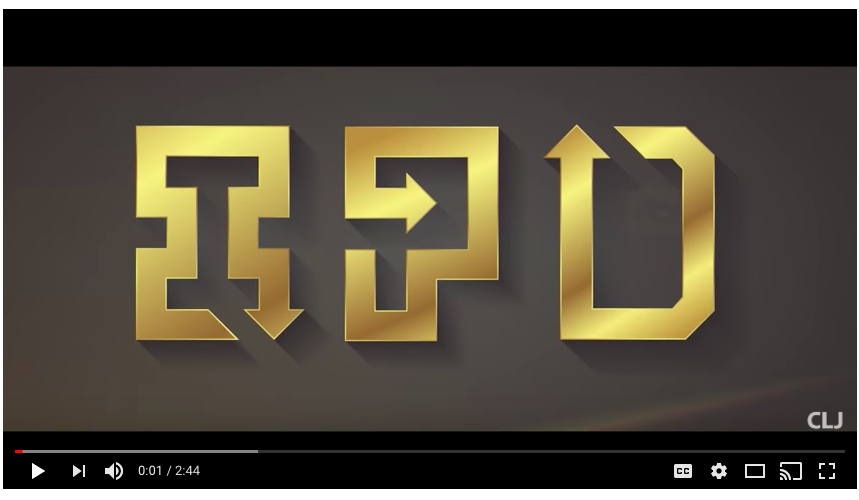 What type of legacy would you like to leave behind? How do you want to be remembered?
IMPACT, PURPOSE & DESTINY is the premier event for entrepreneurs and professionals that dream big and want to learn strategies to bring their highest vision to life.
At #IPDPHILLY attendees will learn how to breakthrough perceived barriers in their life and how to make an Impact now, find their Purpose, and live their Destiny every day.
At IPD we teach you how to find the areas in your life and business where you have the most potential for impact.
This involves breaking down our strengths, our passions, and our gifts. Every person has the ability to serve their highest purpose. By serving the world, we find our maximal level of impact for our gifts.
---
At IPD we teach our proven method on finding your purpose and how to serve it daily. We are creating our Destiny in this moment! As we work toward leaving a legacy, we serve our destiny. Our destiny is a journey filled with many roads, ups, downs, pains and joys. Find your Purpose. Make an Impact. And create your fulfilling Destiny.
---


IMPACT, PURPOSE & DESTINY SEMINARS - PHILADELPHIA 2017


---
This year's faculty includes:
Dr. Lee is a nationally celebrated author, international speaker, and CEO of CMLEEJR Companies. LLC, a personal development brand that conducts seminars on high performance and mental conditioning for teams, organizations and students.
He holds a degree in Biology (B.S.) from University of the Incarnate Word, and degrees in medicine (M.D.) and business (M.B.A.) from Drexel University. A decorated war veteran, Dr. Lee served in the United States Air Force for 10 years with several assignments, his last being a flight surgeon flying the T-38 and U-2 airframes at Beale AFB, CA.
Jason Richardson, MBA, PsyD is a World Champion and Pan Am Games Gold Medalist. While competing as a professional BMX Bike Racer, Jason earned his MBA in 2000 and a Doctorate in Psychology in 2010. Dr.jRich delivers the Gold Medal Mindset for a Championship Life as a sought after speaker, trainer, and consultant working with high performance athletes and executives. He also is the voice of his sport, commentating all international events for TV and Webcasts.
Jason's work has landed him on deck, helping athletes earn gold at the X-Games, earn positions on their respective Olympic teams, and win national titles in surfing. Jason has also delivered his Gold Medal Mindset as a speaker and trainer to organizations such as:
- Transcend Creative Group - Audi - Lexus College - Young Presidents Organization - USA Cycling
- Cycling Sport Group - San Diego Housing Commission - HomeFed Corporation
Jason is the author of "It's All BS! We're All Wrong, And You're All Right!", a book that explores our Belief Systems as it relates to performance and life.
Sean R. Anthony is an academic and mental health counselor, as well as, an Education Coach and Expert. Mr. Anthony has over two decades of experience helping individuals to make life changing paradigm shifts in his positions as a college advisor, school counselor, therapist and motivational speaker.
Mr. Anthony uses interviewing, affirmations, observations, motivational techniques and various therapeutic models to assist and inspire people to identify, reach and master their greatest personal and professional aspirations.
He has a Bachelor of Arts Degree in Law and Justice Studies from Rowan University, a Master in Management of Human Services from Brandies University and a Master in Education from the University of Pennsylvania.
Gregg Frederick, CSE, MBA is the owner of G3 Development Group, Inc. in Orlando, FL. Gregg has an MBA in Global Leadership Development from The University of Nebraska\Gallup Leadership Institute. Gregg is also a Certified Sales Executive, CSE, from Sales and Marketing Executives International (SMEI) and serves on their Board of Directors. He presents on Gallup strengths, leadership development, sales training and customer engagement strategies to various industries around the world.
At G3, Gregg consults with various companies and entrepreneurs on strategic development, sales strategy and leadership development. He conducts one-on-one coaching with executive and mid-level managers and strategic planning sessions with management and leadership groups. He has worked with clients in the healthcare, education, outdoor/run/cycling, high-performance athletics and retail sectors and regularly consults for other consultants. Gregg "plants seeds of emergence"
Prior to starting G3, Gregg worked for the World's Largest Bicycle Brand, Giant Bicycle, as a Director of Sales and Business Development where he utilized his professional sales accreditation and strengths based management techniques to maximize his sales team's potential to achieve over $40M in sales growth in 4 years. He also served as the Director of Retail, responsible for developing, opening and actively managing over 150 Giant branded and Giant Partnership retail stores.
Gregg is an avid cyclist, has been racing BMX bikes competitively for 36 years and enjoys being a devoted husband and father to his three sons.
Gregg's top five Gallup strengths are: Learner, Relator, Competition, Achiever, Responsibility
Follow Gregg on Twitter @g3leadership
and our special guest TedX speaker
Tiffany F. Southerland is a lawyer by training and change agent at heart. She is the founder of Four Corners Coaching where she works with students and rising professionals on owning their stories, understanding their strengths, and leveraging life experiences as they pursue more fulfilling careers and lives. Tiffany also hosts "How Does She Do It?," a podcast dedicated to sharing practical insight and honest perspectives on personal growth and professional development.
Tiffany has been a TEDx speaker and has served as a panelist, moderator, and keynote presenter for various groups and organizations. She writes, speaks, and coaches on topics including professional development, career transitions, overcoming trauma, and balancing personal values and career goals.
Tiffany works as the Professional Recruitment Manager at an Am Law 100 law firm in Philadelphia. Prior to her current role, Tiffany practiced law and worked in higher education as an admissions and diversity professional. She received her Bachelor of Science from Cornell University; a Master of Social Work from the University of Pennsylvania School of Social Policy and Practice, and a law degree from the University of Pennsylvania Law School.
---
Agenda / Curriculum
9:30 - 10am : Registration and Check-In
VISION & GOAL SETTING
10a - 11:00a : Physiology and Creating the Vision - Clarence Lee, Jr. MD, MBA

11:00 - 11:15 : Vision Casting
11:15 - 12:30p : Achieving Peak Performance Through Strengths, Leadership, and Mindset - Gregg Frederick, MBA, CSE
12:30p - 1:45p : Working and Networking Lunch
TIME MASTERY & IMPACT
2:00p - 3:15p : The Psychology and Mechanics of Time Mastery - Sean R. Anthony, MMHS, MS Ed.
3:15p - 3:30p : IMPACT Statement

3:30p - 4:45p : Leveraging Your Story For Success - Tiffany Southerland, Esq.
4:45p - 5:00p : PURPOSE Visualization
DESTINY CREATION
5:00p - 6:00p : The Championship Life - Jason Richardson, PsyD, MBA
---