Description
DESCRIPTION
B Corps and GIIRS rated companies (members) - entry free
Ksh. 500 for non members.
Training session targeted towards for-profit companies
---
Do you want to learn what it takes to build a better business - better for your workers, community, customers and the environment?

Do you want to measure your company's performance and get feedback in comparison with other businesses?

Do you want to create a customized improvement plan assisted by best practice guides?
Here is an assessment tool that is being used by 54,000+ businesses worldwide with 1,000+ users based in Africa.

The B Impact Assessment is a free confidential assessment tool that helps businesses measure their performance in order to create high quality jobs, strengthen communities and preserve the environment.
Objective: This session is designed to walk you through the B Impact Assessment and help you learn what it takes to build a better business! Bring your laptop as you will be working on your assessment during this session - under the guidance of the B Lab team, who will answer your questions and provide tips and tools. By the end of the session, you will hopefully be ready to use the B Impact Assessment tool to measure what matters!
Companies that have used the B Impact Assessment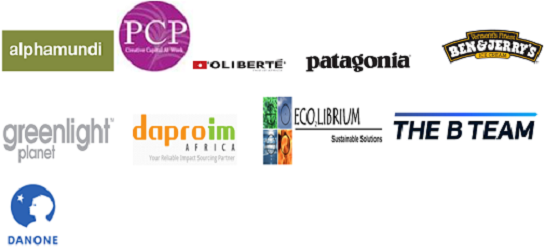 Why should you attend :
If you are struggling to evaluate and measure your company's impact
Benchmark and improve your company's performance

If you want to meet a high standard of accountability and transparency to all your stakeholders

Learn to differentiate your business from pretenders, as a good company, not just good marketing!

Connect with like-minded individuals who are using business as a force for good
What's covered during the session:

9:00 – 9:10am Introduction to the B Lab East Africa Team and community.

9:10 – 9:30am De-mystifying the B Impact Assessment. Tips and strategies for completing the assessment.

9:30 – 11:00am Live working session and one-on-one support
This is a live working session, so please bring your laptops and chargers with you and be prepared to work through the B Impact Assessment and/or your improvement plans in real time!
Do not Miss out!
Please contact Tanvi - hello@b-labeastafrica.net , if you have any queries.