Don't miss the premier annual event recognizing and celebrating the passionate, committed leaders shaping the Los Angeles of the future.
About this event
Join our 6th annual celebration of leadership and positive change!
Impact-Makers to Watch brings together prominent civic leaders to highlight those who are dedicated to uplifting and activating our communities. This exclusive, FREE event is an opportunity to build connections, promote awareness, and honor the agents of positive change for our city and region.
While the pandemic compels us to host this year's recognition online, we'll build in opportunities for networking and community-building. Please join us for a preview of the amazing work to be done in the year ahead—and beyond.
About the award:
The Impact-Maker to Watch award is an annual distinction for those doing foundational work to make a positive impact in Los Angeles and will continue to do so throughout the year, with significant results.
Honorees may have a career of impact that continues to show results. Or they may be just starting out, with equally impressive results. Honorees will be supported and promoted through various programs throughout 2021.
Meet our 2021 Honorees: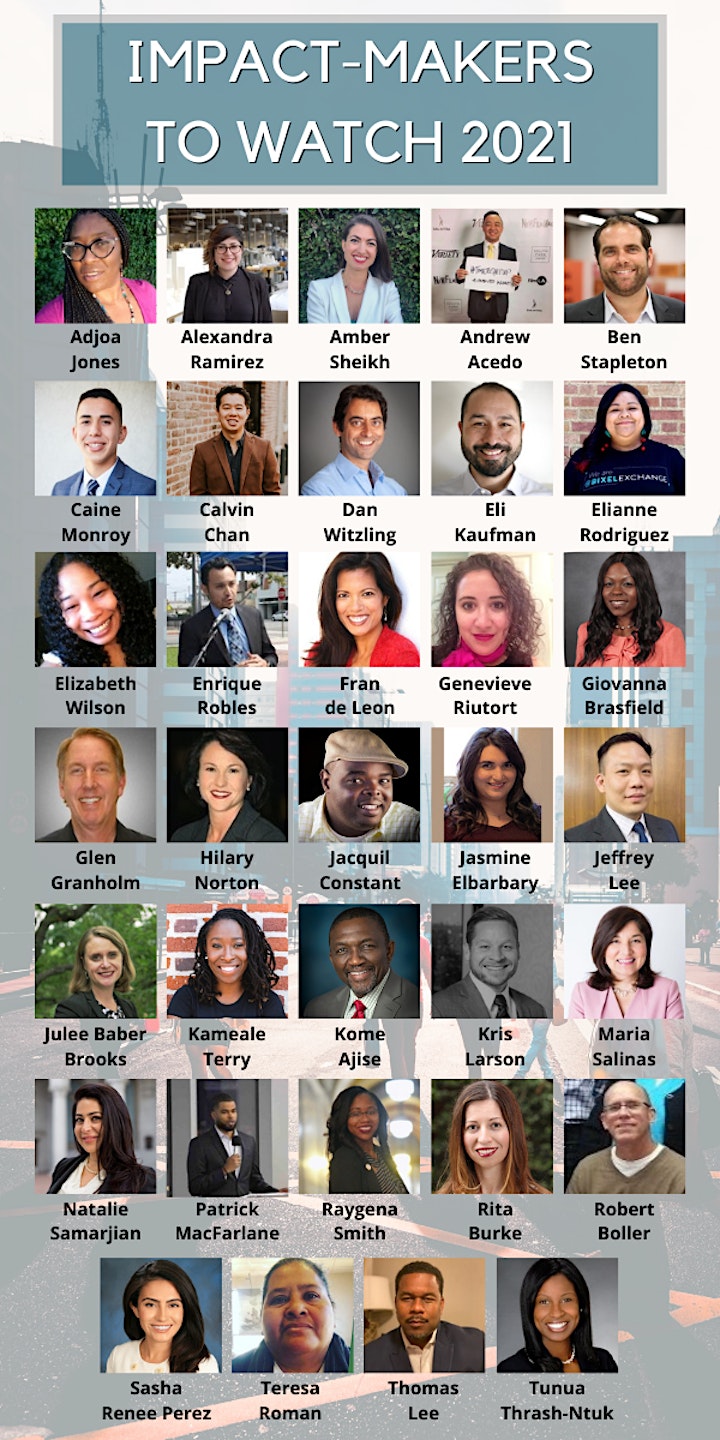 HOW TO ACCESS THE EVENT:
While we will host Impact-Makers to Watch 2021 virtually, we're planning a high-energy event that will foster interactivity, participation, and networking among attendees—just as in years past. Prior to the event you will receive an email with a link enabling access to the event platform.
Organizer of Impact-Makers to Watch 2021 FREE Virtual Celebration
At Stratiscope, we believe every person, company, and organization should have the opportunity to make a meaningful contribution to society and their local community. We leverage authentic relationships and employ effective strategies to enable organizations to grow by authentic community engagement.
We provide a time-saving service that uses essential information and resources to generate results. Our success is built on our specialization of street-level knowledge to craft specific solutions for anyone seeking to make lasting change.