Join us on Sunday January 24th- 10AM at Impact Live Church! Pre-registration is required.
About this Event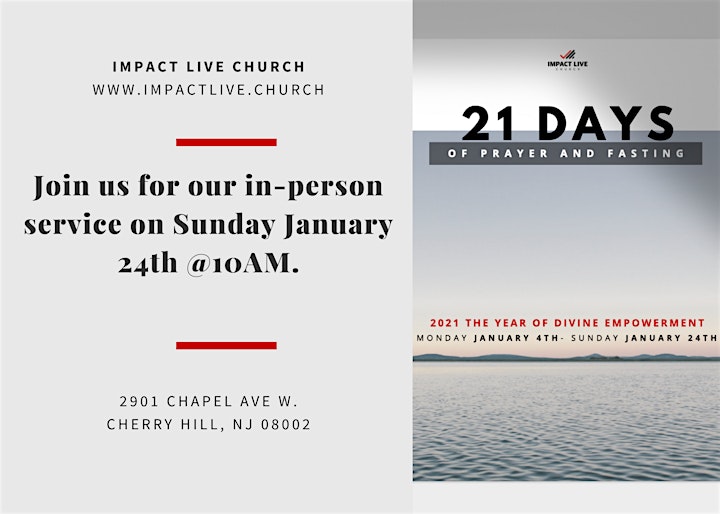 We are SUPER excited for our in-person on Sunday January 24th at 10AM! We are concluding our 21 Days of Prayer & Fasting together on Sunday January 24th. Join us for a powerful time.
Here are a few important things to keep in mind:
All attendees are required to wear a mask when entering facility
Temperature checks will take place upon entry
Hand sanitizing stations are available for all attendees
Seating will be 6ft apart
We continue to review NJ Statewide guidelines.
We are hosting Sunday Funday in our Superkidz Children's Department for ages 6-13years! Activities include arts and crafts, basketball, soccer, dodgeball & lasertag! Please register each child here on eventbrite! Pleae be sure to register EACH child seperately.