IMPACT! Leadership Summit with The Leadership Challenge & The Five Behavior...
Description
ONE UNFORGETTABLE LEADERSHIP EVENT
Accept the challenge to transform your TEAM your ORGANIZATION and YOURSELF!
Develop an action plan and return to the workplace ready to make an immediate impact!
THREE TRANSFORMATIVE EXPERIENCES
The Leadership Challenge® Workshop… a personal leadership development experience like no other!
The Leadership Challenge® Facilitator Training… learn new techniques for how you can guide others on their own leadership development journey!
The Five Behaviors of a Cohesive Team™ Facilitation Accreditation…learn to guide a team to new levels of cohesion and performance!
FOUR ENGAGING DAYS AND EVENINGS
World-class content by best-seller authors
Dynamic and interactive classroom learning
Experiential activities
Group dinners and happy hours
---

ABOUT THE EXPERIENCE
You will be inspired! You will learn new skills! You will network with other leaders looking to be the best they can be! You will have fun!
Come prepared to be active. This is not a "sit there and listen" type of event. Every segment includes a mix of activities including:



WHY THE IMPACT! LEADERSHIP SUMMIT?
The IMPACT! Leadership Summit is an entirely new way to experience The Leadership Challenge and The Five Behaviors of a Cohesive Team. Integris has reimagined the learning experience to create a program exclusively for professionals who want to make a significant positive impact on their teams and their organizations.
How did we do it? Over the last several years we have conducted hundreds of workshops with thousands of participants. Following a process called P-D-C-A (Plan-Do-Check-Adjust) we've used feedback from participants to continuously improve all aspects of the experience – from the core content to the venues to the bonus material. Our two hand-picked locations (one West Coast and one East Coast) provide the perfect environment for your leadership and team journey. From the time you arrive at the Welcome Reception until the last group conversation ends the IMPACT! Leadership Summit will immerse you in learning reflection and fun.
---
SCHEDULE
Monday
Welcome Reception for All Participants from 6 to 7 pm
Tuesday thru Friday
8:00 – Breakfast
8:30 to 5 – Workshops (lunch included)
5:30 to 6:30 – Happy Hour
6:30 to 8 – Group Dinner (Tuesday and Thursday only)


WHAT YOU'LL RECEIVE IN EACH PROGRAM
The Leadership Challenge Workshop
LPI 360 (Leadership Practices Inventory assessment)
Participant workbook
LPI Planner (electronic action planning guide)
Deck of values cards and TLC reminder card
The Leadership Challenge book by Jim Kouzes and Barry Posner
The Leadership Challenge Facilitator Training
Sample participant workbook

Sample handouts and course materials

Instructions for activities and discussions

The Leadership Challenge poster

Certificate of Completion as a Qualified Trainer for The Leadership Challenge® Workshop recognized by the authors (Jim Kouzes & Barry Posner) and the publisher (John Wiley & Sons)
The Five Behaviors of a Cohesive Team Facilitation Accreditation
Sample Five Behaviors Team Assessment

Instructions for activities and discussions

The Five Dysfunctions of a Team e-book by Patrick Lencioni

Accreditation as a Five Behaviors of a Cohesive Team Facilitator recognized by the author (Patrick Lencioni) and the publisher (John Wiley & Sons)


WHAT'S NOT INCLUDED?
Dinners (except Tuesday and Thursday night)
---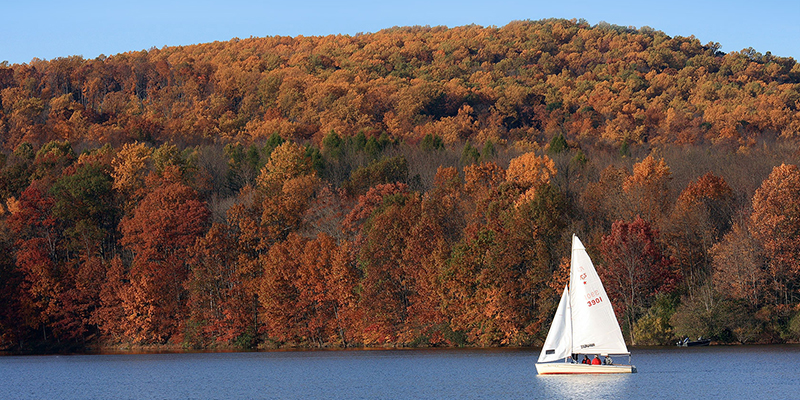 ABOUT THE VENUE
Peddler's Village is conveniently located between Philadelphia and New York City. Experience the Old World charm and exceptional modern-day luxury at the beautiful 18th century-style The Golden Plough Inn the centerpiece of Bucks County's picturesque 42-acre Peddler's Village. Click here to learn more about the location and venue.

---

THE WORLD'S MOST POWERFUL EVIDENCE-BASED LEADERSHIP MODEL
The Leadership Challenge® is an evidence-based leadership development model that is backed by over 30 years of rigorous research by Jim Kouzes and Barry Posner. Since 1982 Kouzes and Posner have continued to conduct hundreds of interviews and case studies to understand the times when people perform at their personal bests. Intensive research and analysis have revealed that five fundamental practices were present during extraordinary leadership achievements.
Today these behaviors are known as The Five Practices of Exemplary Leadership®. This approach is now the world's most practical model for leadership development.
Model the Way
Leaders establish principles concerning the way people should be treated and the way goals should be pursued. They create standards of excellence and then set an example for others to follow. They unravel bureaucracy when it impedes action; they put up signposts when people are unsure of where to go or how to get there; and they create opportunities for victory.
Inspire a Shared Vision
Leaders passionately believe that they can make a difference. They envision the future creating an ideal and unique image of what the organization can become. Through their magnetism and quiet persuasion leaders enlist others in their dreams. They breathe life into their visions and get people to see exciting possibilities for the future.
Challenge the Process
Leaders search for opportunities to change the status quo. They look for innovative ways to improve the organization. In doing so they experiment and take risks. And because leaders know that risk taking involves mistakes and failures they accept the inevitable disappointments as learning opportunities.
Enable Others to Act
Leaders foster collaboration and build spirited teams. They actively involve others. Leaders understand that mutual respect is what sustains extraordinary efforts; they strive to create an atmosphere of trust and human dignity. They strengthen others making each person feel capable and powerful.
Encourage the Heart
Accomplishing extraordinary things in organizations is hard work. To keep hope and determination alive leaders recognize contributions that individuals make. In every winning team the members need to share in the rewards of their efforts so leaders celebrate accomplishments. They make people feel like heroes.
---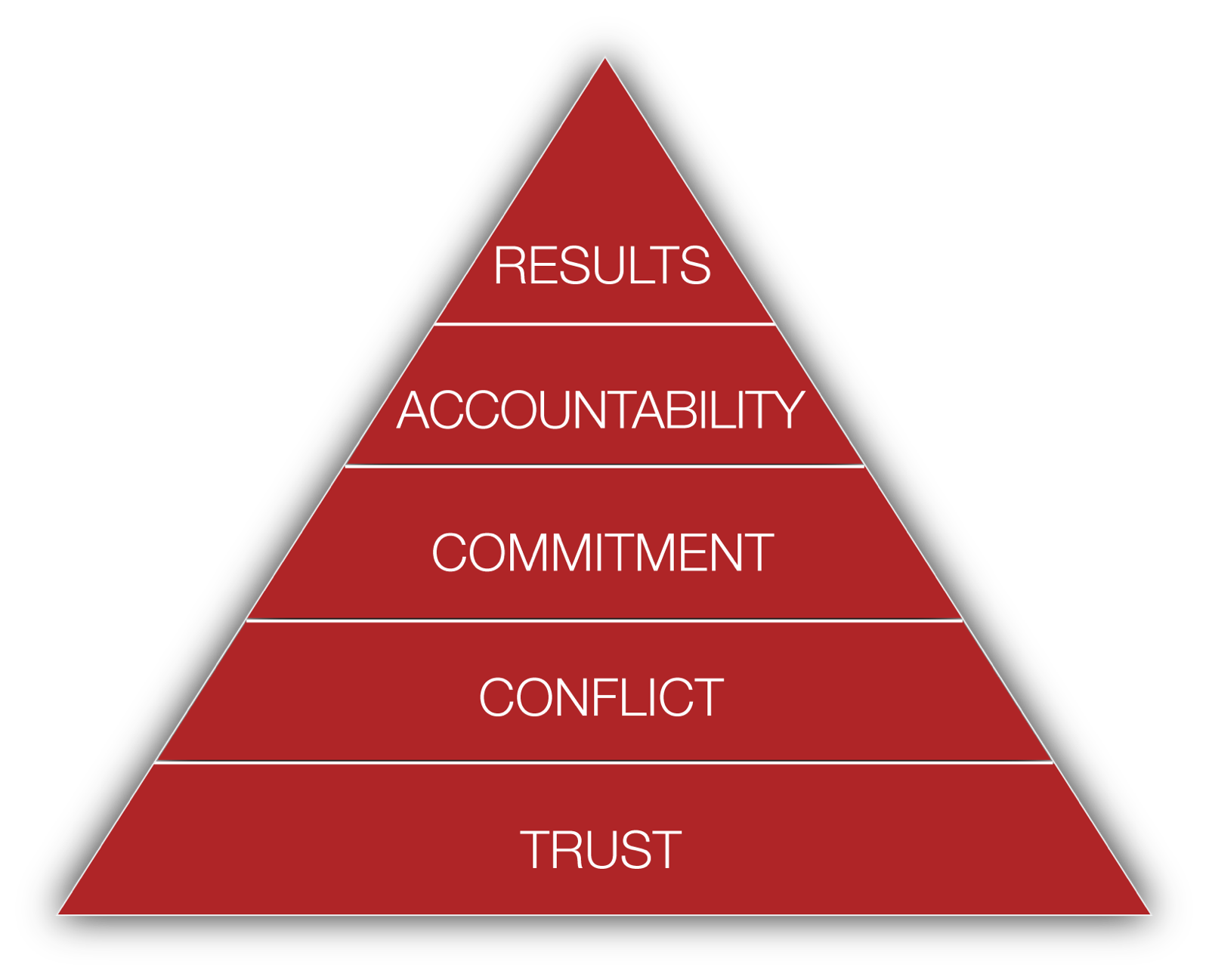 TEAMWORK IS THE GREATEST ADVANTAGE ANY ORGANIZATION CAN HAVE
Research shows that highly cohesive teams consistently outperform other groups of people. Why? Because cohesive teams:
Make better faster decisions
Tap into the skills and opinions of all members
Avoid wasting time and energy on politics confusion and destructive conflict
Have more fun while being more productive
But how does a "normal" team become a highly cohesive team? They do it by dedicating time and effort to instilling five key behaviors:
Trust One Another
Members of great teams trust one another on a fundamental emotional level. They're comfortable being vulnerable with each other about weaknesses mistakes and fears. They get to a point at which they can be completely open with one another without filters.
Engage in Conflict Around Ideas
Members of teams who trust one another aren't afraid to engage in conflict around ideas that are key to the organization's success. They don't hesitate to disagree with challenge and question each other all in the spirit of finding answers discovering the truth and making great decisions.
Teams Commit to Decisions
Teams that engage in conflict around ideas are able to gain commitment to decisions even when some members of the team initially disagree. That is because they ensure that all opinions and ideas are put on the table and considered giving confidence that no stone has been left unturned.
Teams Hold One Another Accountable
Teams that commit to decisions and standards of performance do not hesitate to hold one another accountable for adhering to those decisions and standards. What's more they don't rely on the team leader as the primary source of accountability; they go directly to their peers.
Teams Focus on Achieving Collective Results
Team members who trust one another engage in conflict around ideas gain commitment to decisions and hold one another accountable are more likely to set aside their individual needs and agendas and focus on achieving collective results. They do not give in to the temptation to place their departments career aspirations or status ahead of the collective results that define success.
---
Cancellations made more than 30 days before of the event will be subject to a 25% cancellation fee. If you must cancel within 30 days of the event you will not receive a refund but you will be abe to reschedule to a future session of the IMPACT! Leadership Summit.
For more information please email TLC@IntegrisPA.com.