Description


The What
The Visalia Chamber of Commerce is excited to announce our brand new event - Impact Leadership Conference presented by Groppetti Automotive Family. This full day conference will feature two nationally recognized keynote speakers as well as breakout sessions facilitated by local industry experts and community leaders.
The Where
Visalia Convention Center (303 E. Acequia, Visalia, CA 93291)
The When
Thursday, March 21, 2019
Registration begins - 7:30 AM
Conference begins - 8:30 AM
Conference ends - 4:30 PM
The Why
The purpose of the event is to create opportunities for quality leadership and workforce training for business owners and employees in the Central Valley. The goal is to help cultivate up and coming and strengthen current business and community leaders by creating opportunities for learning that focus on activism, leadership and workplace skills.
The Who
Who is this conference intended for?
Leaders – You are running a company or organization and are looking to refresh your skills, feel inspired, or learn about the latest and greatest leadership trends. If this is you, the Impact Leadership Conference is exactly where you need to be. You will also have an opportunity to network and learn from other community leaders.
Creators – You are the agents of change. Whether starting your own business or inspiring others to become entrepreneurs and change makers, you thrive around fresh, fun and creative energy. Come connect with professionals, founders and startups and learn from like-minded creatives.
Startups – Against all odds your company has successfully launched, secured precious seed money and is looking forward to growing this year. This conference will get you in front of other innovators who will help you spread your brand, provide valuable feedback and network connections, or become potential customers (and who knows… maybe they'll be your next employees).
Self-Improvers – You are always reading the latest leadership book or blog and you have a hunger to grow and develop. Our workshops will help feed your need to do just that.
Philanthropists – You love giving your time and resources to your community and have a heart for helping others. The Impact Leadership Conference will help connect you to other community change makers and philanthropists, and leave you feeling inspired and ready to tackle that next need.
Career Advancers – You are always looking for new opportunities to take your career to the next level, whether it's changing careers or climbing to the executive ranks of your company. Find your next employment opportunity or attend some workshops to invest in the training you need to make that leap into the C-suite.
Recruiters – Connecting and recruiting diverse talent not only keeps your company fresh and innovative, but it's one of the best ways to attract even more bright talent. Post a job on our job board and network with some of the brightest the Valley has to offer.
Visit our website for more details: www.visaliachamber.org/impact.
Contact Jon Bueno for sponsorship or Chamber membership information at 559-734-5876 or jon@visaliachamber.org.
---
Title Sponsor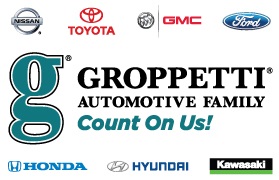 Community Collaborator Sponsor: Workforce Investment Board
Local Supporter Sponsors: Gateway Financial Planning Group, Paloma Development, SoCalGas & EECU
Impact Advocate Sponsor: SHRM of Tulare/Kings County