Description
Please join us to see impact investing in action in a conversation with active impact investors and field builders, Valerie Red-Horse Mohl and Jill Newbold of Social Venture Circle. Valerie will share her personal and professional experiences working with Native communities here and across the country. We look forward to learning from them to continue to build upon the Twin Cities Impact investing Ecosystem!
Agenda:
11:30am
Doors open, lunch available
12:00pm
Welcome from Impact Hub

Introduction to Twin Cities Impact Investing Ecosystem by Susan Hammel

Native American investing: Comments by Valerie Red-Horse Mohl

Wrap-up and interest in next steps
1:00pm
Speakers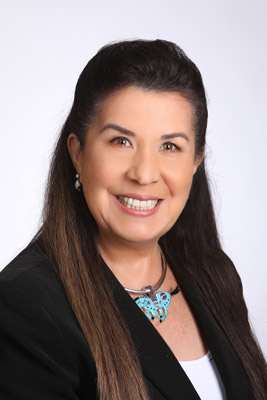 Valerie Red-Horse Mohl, of Cherokee ancestry, is the Executive Director of Social Venture Circle, a non-profit organization with 57 years of combined experience leading the way in the field of social impact; building and galvanizing the business world to create social, economic, and environmental change. She is also the owner/founder of Red-Horse Financial Group, Inc., and has more than 30 years of in-depth experience in the financial services and investment banking industry holding seven FINRA registrations and has raised and structured over $3 billion in capital for institutional clients with a unique expertise serving Native American tribal nations. She is also the owner/founder of Red-Horse Native Productions, Inc., a film and television production company primarily focused on bringing important social impact documentaries to the screen for which Red-Horse Mohl produces, writes and directs. Red-Horse Mohl was inducted into the NAWBO (National Association of Women Business Owners) Hall of Fame in 2008. She serves on the Board of Stanford University's Center for the Comparative Study of Race and Ethnicity and teaches a Stanford course on Entrepreneurship for Social Impact and Racial Equity. Red-Horse Mohl earned a B.A. with Cum Laude honors from UCLA, has been married to former NFL player Curt Mohl since 1982 and the couple has three children: Courtney (Stanford '07), Derek (California Lutheran '12) and Chelsea (Stanford '20).

Jill Newbold is Director of Business Development for Social Venture Circle, a non profit national organization that connects and empowers social entrepreneurs and impact investors in a diverse and inclusive network with over 500 members around the United States. In Jill's role she leads outreach to Local Network and National partners, as well as other new initiatives with impact funders.
Jill has worked in higher education, publishing, and advertising, and also owned a marketing and sales consulting firm, newbold m@rketing solutions. She's energized every day by SVC members and finds their innovation solutions to social and environmental challenges inspiring!
She has a liberal arts degree in Marketing, Psychology and Communications from the University of Michigan, Ann Arbor and an MBA from the University of North Carolina at Chapel Hill's Kenan-Flagler School of Business. She lives in Chapel Hill with her family.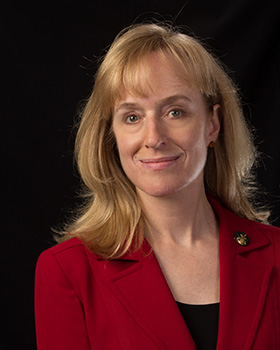 Susan Hammel, CFA, is the Founder of Cogent Consulting PBC, an independent, Minneapolis-based impact investing consulting firm. Long a leader in impactful philanthropy beginning with Prudential Social Investments, Susan is serving her fourth year as Executive in Residence with the Minnesota Council on Foundations supported by the Bush Foundation, Otto Bremer Trust and Mortenson Family Foundation She has served as Executive Director of the Delta Dental of Minnesota Foundation and CFO for Ashoka: Innovators for the Public. Cogent advises a diverse group of foundations including the Barra Foundation, the Blandin Foundation, and the Womadix Fund. Using her Masters in Public Policy from Harvard Kennedy School and as a Chartered Financial Analyst, she combines financial expertise and a grounding in public policy with the big picture view of a philosophy major from Carleton College. Susan has extensive board experience serving on the Sunrise Banks' Advisory Board, a Best in the World rated B-corp, and as prior chair of the Citizens League and NPH USA. Susan and her family reside in Deephaven, a lakeside community outside Minneapolis where she enjoys sailing, powerwalking and skiing.