Impact Investing: New Paradigms for Creating Financial, Social and Community Impact

Thursday, March 19, 2015 from 11:30 AM to 2:00 PM (PDT)
Event Details
LATE REGISTRATION: If you are registering within 48 hours of the event, please be sure to bring a copy of your ticket purchase confirmation to check-in (electronic or printed).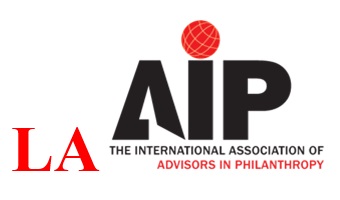 The Los Angeles Chapter of Advisors in Philanthropy Presents
 
From Davos to Los Angeles, business leaders are discussing
the topic for our 3rd Annual Impact Investing Forum
Impact Investing:
New Paradigms for Creating
Financial, Social and Community Impact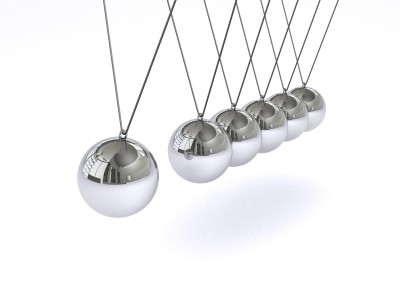 THURSDAY, MARCH 19, 2014
11:30am-2:00pm
 Luxe Sunset Hotel, Los Angeles, CA
(see map at right)
Lunch will be served
For-Profit Business / Government / Foundations / Nonprofits:
Exploring solutions and opportunities for philanthropy to improve both Los Angeles and California for all stakeholders. Join us for an expert panel discussion, followed by robust roundtable discussion led by cross-sector leaders in the impact investing and sustainability space.
LA-AiP Board Member Meet & Greet from 11:00-11:30am
Great opportunity to learn more about our organization and how you can participate in helping us increase the scale and quality of philanthropy in Los Angeles. RSVP is required and there is no additional charge for this pre-event meet & greet. Confirm or decline your attendance on the registration form.
This event is generously sponsored by:


---
REGISTRATION:  Please register above by selecting the appropriate ticket. Join LA-AiP today and pay your annual dues along with your ticket purchase.
SPECIAL OFFER: Buy a table of eight for $500!  Contact us for details.

Panelists:
MATT BOGOSHIAN
Senior Policy Counsel
U.S. EPA
TINA N. CASTRO, CFA
Principal
Avivar Capital
DAVID J. ERICKSON, PhD
Director, Center for Community Development Investments
Federal Reserve Bank of San Francisco
KIAN GOHAR
Executive Director, Innovation Partnership Program
XPRIZE & Singularity University
DEIDRE S. LIND
President
The Mayor's Fund for Los Angeles
LOUIS STEWART
Deputy Director of Innovation and Entrepreneurship 
Governor's Office of Business and Economic Development (GO-Biz) 
Event Producers & Co-Moderators:
DARYA ALLEN-ATTAR
Financial Advisor, Morgan Stanley Wealth Management
Board Member, LA-AiP

HEATHER MASON
President and Owner
A Caspian Production

Opening Remarks:
LAURA FERRETTI
Founder, Impact Philanthropy LLC
President and Board Chair, LA-AiP
Roundtable Hosts:
KATE AZAR, Founder & CEO, Social Good Strategies
REGINA BIRDSELL, CEO, SoCal Center for Nonprofit Management; Board Member, LA-AiP
RON BOEHM, Principal, Boma Investments, LLC
MIKE COLOSIMO, Co-Founder and CEO, thrdPlace
TAYLOR CONROY, Founder, Change Heroes
JASON DILTS, Fundraising Events Manager, Change LA
ROBERT FOSTER, Board Member, Social Venture Network
DAVID FRIEDMAN, Executive Director, John N. Calley Foundation; Board Member, LA-AiP
RENATA HRON GOMEZ, Hitachi Foundation
JENNIFER KENNING, Managing Director, Align: Your Impact Partner
GRACE KIM, Director of Partnerships & Strategy, GOOD/Corps
SYLIA OBAGI, Executive Director, Roy & Patricia Disney Family Foundation
RACHEL PAYNE, CEO, Fem, Inc.
FRAN SEEGULL, Chief Investment Officer and Managing Director of Investments, Impact Assets
SARAH SIMMER, Director, Global Philanthropy Group
JEN SIMMONS, President LA Chapter, Net Impact
ELIZABETH STEWART, Co-Founder and Managing Director, The Hub LA; Board Member, LA-AiP
MATT VITAMANTE, EVP, California Global Innovation Exchange (CAGIX)
ANN WANG, Founder, Enrou; Forbes 30 Under 30 Winner
DALE WANNEN, Founder, Sustainvest
GREG WENDT, Senior Wealth Advisor, Stakeholder Capital
JEFF WESTON, Financial Advisor, Morgan Stanley Wealth Management; Board Member, LA-AiP
---
Panelists: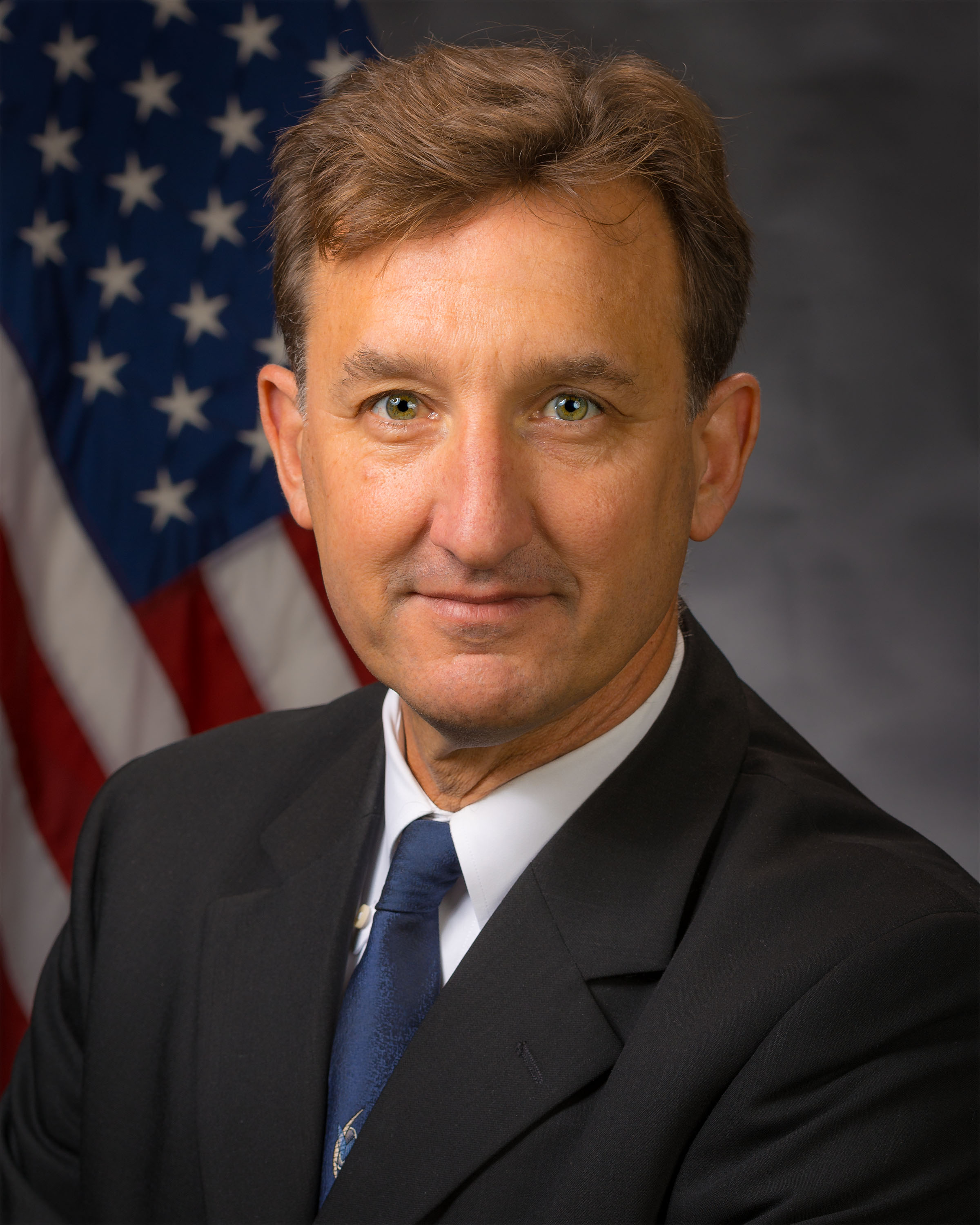 MATT BOGOSHIAN
Senior Policy Counsel
Office of Chemical Safety and Pollution Prevention, U.S. EPA
Matt Bogoshian is the U.S. EPA's Senior Policy Counsel at the Office of Chemical Safety and Pollution Prevention.  Matt provides policy analysis and shapes the implementation of initiatives that prevent pollution and promote sustainability.  He communicates those efforts across the nation at White House roundtables and other forums to motivate faster change by citizens, other public agencies, and private partners to include impact investors.  He works with the White House and other federal agencies in leading the Economy, Energy and Environment (E3) and the White House Investing in Manufacturing Communities Partnership (IMCP) initiatives to help American communities and manufacturers make more money, employ more workers and prevent pollution at the same time.  His area of focus also includes policy initiatives that promote safer products and smarter practices at home, school and work. 
Matt previously served as US EPA's Deputy Assistant Administrator in the Office of Enforcement and Compliance Assurance, as the California EPA's Deputy Secretary for Law Enforcement and Counsel, as an environmental and consumer protection prosecutor in California, and an officer and trial attorney in the US Navy JAG Corps.  Matt began his career as a high school teacher, served two terms as a local school board president and is an adjunct professor at Georgetown University Law Center.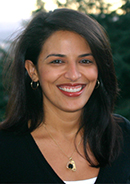 TINA N. CASTRO, CFA
Principal, Avivar Capital
Tina is the founder and Principal of Avivar Capital, an impact fund syndicator, asset manager and advisory services firm focused on developing coordinated Community Development Families of Funds, managing those assets on behalf of clients and providing impact investment advisory services. Tina brings over 11 years of experience in the fields of finance and investment management including most recently more than five years as the Director of Impact Investing for The California Endowment (TCE) and prior to that, six years in the Investment Management Division at Goldman, Sachs & Co.
At TCE, a health-focused private foundation with over $3 billion in assets, Tina developed financing vehicles and strategies that delivered solid financial returns, leveraged significant additional investment capital and supported TCE's Building Healthy Communities goals. This included the California FreshWorks Fund, a $272 million public-private partnership loan fund to finance supermarkets and other forms of healthy food retail in underserved communities throughout the state as well as TCE's $101 million Program-Related Investment portfolio focused on healthy food retail, community health centers, affordable housing and community lending.
Tina is experienced in developing, implementing, tracking and reporting on social impact metrics as well as tracking and analyzing the costs associated with managing an impact portfolio. She designed and implemented TCE's impact investing portfolio social and financial tracking systems which included a series of customized dashboards and made use of conventional systems such as Mellon Workbench and Private I. A CFA level III candidate, Tina has two Master's Degrees — an MBA from the UCLA Anderson School of Management with a focus in Finance and an MA from the University of Miami in International Affairs with a focus in International Business. She earned her BA Cum Laude in International Relations with a focus in Latin America from the University of Colorado at Boulder.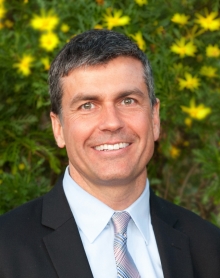 DAVID J. ERICKSON, PhD
Director, Center for Community Development Investments
Federal Reserve Bank of San Francisco
David J. Erickson is director of the Center for Community Development Investment at the Federal Reserve Bank of San Francisco and edits the Federal Reserve journal Community Development Investment Review. His research areas in the Community Development department of the Federal Reserve include community development finance, affordable housing, economic development, and institutional changes that benefit low-income communities. He has also been a leader in the collaboration between the Federal Reserve and the Robert Wood Johnson Foundation on bringing health together with community development.  To date, this collaboration has resulted in 11 conferences around the country and numerous publications, including a cluster of articles in Health Affairs in November, 2011.  His book on the history of community development, The Housing Policy Revolution: Networks and Neighborhoods, was published in 2009 by the Urban Institute Press.  He also co-edited Investing in What Works for America's Communities: Essays on People, Place, and Purpose (2012).
Dr. Erickson has a PhD degree in history from the University of California, Berkeley, with a focus on economic history and public policy. He also holds a master's degree in public policy from the Goldman School of Public Policy at Berkeley and an undergraduate degree from Dartmouth College.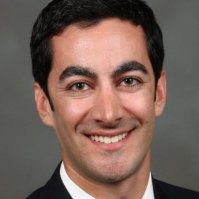 KIAN GOHAR
Executive Director, Innovation Partnership Program
XPRIZE & Singularity University

Kian is a serial entrepreneur with over 15 years of innovation experience spanning venture capital, academia and start-ups in the US, Europe and China. He is founding Executive Director of the Innovation Partnership Program (IPP) at XPRIZE and Singularity University. IPP is an innovation ecosystem for Fortune 500 senior executives to learn about disruptive technologies and business models.
Previously, Kian was Chief Operating Officer of Pure Action Sports – a disruptive ecommerce platform for action sporting goods equipment. Early in his career, he was a venture capitalist in Europe and China investing in early stage digital media technology companies.
Kian is passionate about education, social entrepreneurship and international affairs. He was a Luce Scholar in Shanghai, where he spent two years as a visiting professor at CEIBS, China's leading business school, and started China's first academic program in social entrepreneurship. He has also taught entrepreneurship and leadership to at-risk inner city youth in East LA, and is a member of the Council on Foreign Relations.  Kian speaks five languages and is a graduate of Northwestern University, the London School of Economics, and Harvard Business School.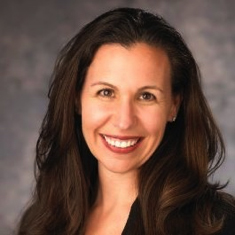 DEIDRE S. LIND
Acting President
The Mayor's Fund for Los Angeles
Ms. Lind is currently the Acting President of the Mayor's Fund for Los Angeles.  In this role, she is charged with building the first broad-reaching public charity to support public/private partnerships aligned with the vision of the Mayor of Los Angeles. In addition, Ms. Lind is developing the infrastructure for the Office of Strategic Partnerships in the Office of the Mayor.
Previously, Ms. Lind was Director, Corporate Affairs for Mattel, Inc. and Executive Director of the Mattel Children's Foundation. During her 9-year tenure at Mattel, she was responsible for the development and execution of an international social impact strategy, developed the company's annual commitment of two-percent pre-tax profit dedicated to social impact, and oversaw all grantmaking, toy donations, volunteer efforts and corporate contributions. She also lead Mattel's global sustainability program during part of that time, overseeing the company's first environmental impact assessment and the development of the company's first measurable sustainability targets.
Ms. Lind's prior experience also includes serving with Kaiser Permanente's California Division as the Associate Director for Government and Community Relations where she managed public affairs strategic planning, community relations, issues management, stakeholder relations, grant-making and government affairs.  Ms. Lind has also worked on social policy for Los Angeles Mayor Richard Riordan.
Ms. Lind is an active leader in the nonprofit and philanthropic sectors. Currently, she is the Vice-Chair of Southern California Grantmakers, a Member of the Board of Directors of Community Partners, and active with the Council on Foundations' Committee on Corporate Grantmaking, the Conference Board's Contributions Council II, the US Chamber's Business Civic Leadership Center, Committee Encouraging Corporate Citizenship, the Center for Corporate Citizenship at Boston College, and Business for Social Responsibility.
A native of Los Angeles, Ms. Lind received her BA from the University of California, Santa Barbara, and both a Master of Social Work (MSW) and a Master of Public Administration (MPA) from the University of Southern California. She has also completed the San Francisco Academy, a nationally-recognized corporate public relations development program.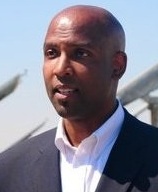 LOUIS STEWART
Deputy Director of Innovation and Entrepreneurship
Governor's Office of Business and Economic Development (GO-Biz)

Louis Stewart currently serves as the Deputy Director of Innovation and Entrepreneurship in the Governor's Office of Business and Economic Development (GO-Biz), where he oversees the coordination and promotion of innovative programs, activities, and emerging technologies throughout the state of California. At GO-Biz, Mr. Stewart manages a robust statewide innovation-based economic development support network of regional innovation clusters called the California Innovation Hubs (iHubs). The 16 iHubs were designed to stimulate local, regional, and statewide job creation as well as enhance the awareness, visibility, and opportunities for commercialization of the technologies emerging from GO-Biz' iHub partners.
Mr. Stewart's role includes a priority to develop an ecosystem that endorses entrepreneurship as well as promotes approaches that will augment strategic business development opportunities. High profile business opportunities are coordinated and managed in order to retain and expand business investment, assist in job creation, and enhance economic opportunities through collaboration and innovation.
Mr. Stewart comes from the private sector where he has 17 years of experience in Sales, Marketing, and Information Technologies. He received his Bachelor of Arts degree from Santa Clara University.
Event Producers and Co-Moderators: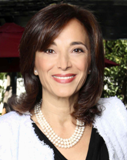 DARYA ALLEN-ATTAR
Financial Advisor, Morgan Stanley Wealth Management
Board Member, LA-AiP
Darya focuses on Investment Management for nonprofit organizations with endowments, foundations and high net worth families.  Her investment process draws upon her knowledge of asset allocation, investment management, and income and tax issues and structures. She is engaged with the "Investing with Impact" sustainable investing at Morgan Stanley. Darya brings a wealth of knowledge of the investment markets, 27 years of experience in financial services, and draws on the significant institutional and consulting resources of Morgan Stanley. 
Darya earned her BA from Kalamazoo College, Certificate in Accounting from Northwestern University, and her MBA in Finance from Fordham University. She serves on the board of the Westside YMCA Los Angeles and as founding Board Chair of the Los Angeles Chapter of Advisors in Philanthropy.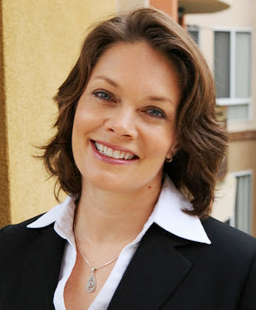 HEATHER MASON
President and Owner
A Caspian Production
Heather Mason is the president and owner of A Caspian Production. She founded the company in 2005, with a vision of specializing in producing conferences for the innovative business space. Combining her film and marketing background was a natural lead-in for conference production. Heather's previous work experience included five years at Fox studios and film festivals (Sundance and Cannes), project management at the Olympics, and a career in marketing in the early dot-com industry in both high tech and consumer services.
She graduated with a degree in Journalism from Utah State University, and is on the Social Media Week LA Advisory Board, the San Diego Zoo Biomimicry Board of Advisors and the CORO Board of Directors. Caspian's clients are mainly in the social good space, and include: The Skoll World Forum, Omidyar Network, Endeavor Global and Code for America.
Opening Remarks: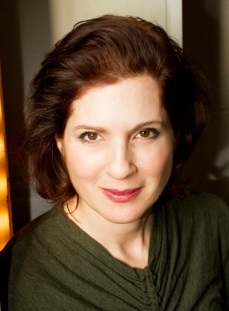 LAURA FERRETTI
Founder, Impact Philanthropy
President and Board Chair, AIP LA Chapter
Laura's community philanthropy experience brings together strategy and impact.  She has led fundraising teams at the Fulfillment Fund and United Way of Greater Los Angeles, realizing significant revenue growth at both organizations. Through her consulting firm, Impact Philanthropy, Laura has worked with over 40 local, national and international nonprofit organizations and foundations with an approach that is results-oriented: making clear the connection between mission and money, and the respective roles that staff and board members play in building resilient organizations.  She is currently serving as President and Board Chair of LA-AiP. A graduate of Smith College and The Anderson Graduate School of Management, she is currently volunteer Board Chair of Los Angeles Advisors in Philanthropy.
Attendee List
Sort by:

Date

|

First Name

|

Last Name
When & Where

Luxe Sunset Hotel
11461 Sunset Boulevard
Los Angeles, CA 90049


Thursday, March 19, 2015 from 11:30 AM to 2:00 PM (PDT)
Add to my calendar
Organizer
Los Angeles Advisors in Philanthropy (LA-AiP)
Vision
Los Angeles Advisors in Philanthropy (LA‐AiP) seeks to increase the scale and quality of philanthropy in Los Angeles.

Mission
Los Angeles Advisors in Philanthropy (LA-AiP) is leading a new era of local, collaborative, impactful philanthropy. Its mission is to serve as a platform for innovative philanthropic work in Los Angeles, and to make LA a global philanthropy hub by bringing together the  financial, legal, social impact and nonprofit communities. LA-AiP attracts leaders from across the broad spectrum of philanthropy, providing opportunities to share perspectives, build best practices and form productive partnerships.
There is absolutely no solicitation permitted at our events.
To join or renew your membership, CLICK HERE and scroll down to BECOME A MEMBER.
• Advisor/Foundation/Funder/Non-Profit Members ($300 membership fee)



We are a 501(c)3 nonprofit organization.
Impact Investing: New Paradigms for Creating Financial, Social and Community Impact