Description
Are you curious about Impact Investing? Does it really deliver the Triple Bottom Line?
Or may be you want to know the difference between Conscious Investing, Impact Investing and Investing? Is Investing in Cleantech and Sustainability an investment in solar only?
Come join us and learn from our panelists how Impact Investing is growing and becoming a strategy for venture capitalist and regular consumers and how real is the Return on Investment that those projects are delivering. Our panelists are working in the trenches, can give you real answers and bring clarity on how we can use finance to promote a better environment.
Our panelists: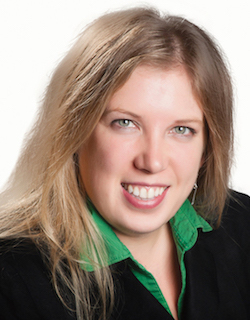 MEGAN E. MORRICE
HIP INVESTOR Inc. - HIP Investor Ratings LLC
Client and Partnership Development
HIP = Human Impact + Profit: The New Fundamentals of Investing
Leading Client and Partnership Development at HIP Investor, a global leader in impact investing, Megan has experienced firsthand the positive impact that companies have when investing where their mission lies. The HIP Investor team rates and ranks more than 32,700+ investments and funds globally, including nearly 6,000 companies worldwide and 26,000+ issuances of bonds (municipals, sovereigns, and agencies). HIP's Ratings reveal undiscovered risks and potential sources of untapped returns. Like Morningstar's 5-star rating system for companies and funds, HIP Investor's Ratings (a 100-point scale) are licensed by investors, advisors, fund managers and retirement plans (401k and 403b). Megan's experience includes working as a Financial Advisor for MetLife, a financial-services and insurance wholesaler for Leisure, Werden & Terry Agency, and as a Fellow at Confluence Philanthropy, an international network that helps move philanthropy in the direction of mission-aligned investing. Megan earned an MBA in Sustainable Management from Presidio Graduate School, ranked by the New York Times as the #1 MBA to change the world.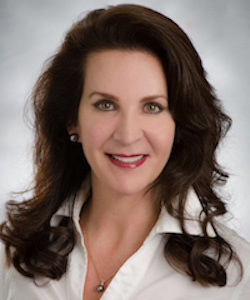 KIM KASELIONIS
Breakaway Funding LLC
Founder/Managing Partner
Kim Kaselionis, is the former CEO/chairman of Circle Bank, which she led to 53 consecutive profitable quarters before managing its above-book-value sale to Umpqua Bank in late 2012. During her tenure, she built Circle Bank from a nearly insolvent one branch community bank to a six-location, $325 million (total assets) Northern California leader. When the JOBS Act of 2012 was enacted, she saw the potential of crowdfunding, combined with the essence of community banking as a natural fit for a hybrid funding model to support entrepreneurs and businesses seeking growth capital; provide community banks, a steady stream of new commercial business whose financial condition had been strengthened through crowdfunded capital campaigns, supported by local investors. A self-sufficient, scalable, financial ecosystem that works in any community, any sector, at any time. Hence the Community Capital Marketplace™ was born.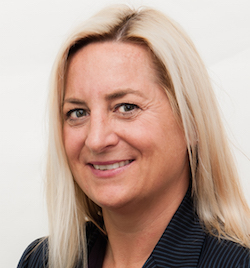 JULIA MURPHY, MBA
Skilled strategist and business advisor with over 10 years of energy and finance experience in utilities, private equity and renewables. Specializes in corporate development and deal financing (corporate & project finance).and is able to recognize business opportunities and skillfully drive deals to closure. Experience ranges from bringing a company out of bankruptcy (PG&E $9 billion refinancing) to starting a new infrastructure private equity fund at Babcock & Brown. Strong knowledge of debt markets, interest rate strategies and financial structures as well as a breadth of project management expertise including asset sales, acquisitions and asset management. Entrepreneurial drive and spirit has resulted in fast promotions and operational success. Just prior to PA Consulting she was the CFO of 3Degrees, an energy commodity firm that trades and markets renewable energy credits and carbon offsets.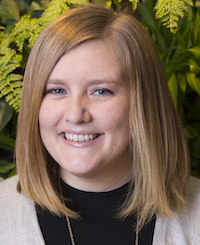 MINDY CHRISTENSEN
New Resource Bank
VP and Commercial Relationship Manager
Mindy, is a Vice President and Commercial Relationship Manager at New Resource Bank, a bank for businesses and organizations building a better world. She is passionate about working with businesses that are changing the world by creating social and environmental benefits for the next generation. Mindy has 13 years of experience in the banking and finance, with experience in private equity financing, microfinance and commercial real estate lending. Prior to joining New Resource Bank, Mindy was a fellow at Kiva Zip in Kenya, a San Francisco-based non-profit, with a mission to connect people through lending to alleviate poverty. Prior to Kiva, Mindy worked at Bank of America working with private equity funds in both Chicago and San Francisco. Mindy is a member of the of Conscious Capitalism Bay Area Chapter organizing committee, an Activator in SheEo an organization that lends money to women led ventures across the U.S., a member of the World Affairs Council and an investor in the Force for Good Fund. Mindy lives in San Francisco and enjoys traveling and scuba diving. Mindy holds a BA in finance from University of Iowa.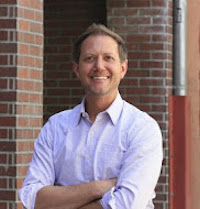 DALE WANNEN, MBA
Sustainvest Asset Management LLC
President
Dale Wannen President and Founder of Sustainvest Asset Management, LLC, an investment advisory firm that focuses on integrating socially and environmentally conscious investing into client portfolios. Clients include individuals, non-profits, foundations and small businesses. He is often a guest speaker on the topic of Sustainable and Responsible (SRI) investing and the process of shareholder advocacy. Dale has an MBA in Sustainable Management from Presidio Graduate School in San Francisco. He also currently sits as Board of Director and Treasurer of San Francisco human rights organization, Global Exchange, teaches Economics for the Oakland non-profit Game Theory Academy and is a committee member for the National Resources Defense Council (NRDC) in San Francisco. He also founded the networking group, Greendrinks Petaluma.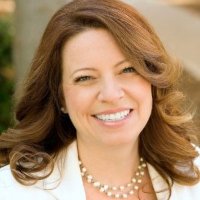 MODERATOR
Lisa Ann Pinkerton
Technica Communications
Founder and President
Lisa Ann Pinkerton is founder of Women In Cleantech & Sustainability, a San Francisco Bay Area group dedicated to the advancement of women in various environmental and technology sectors. She is also Founder and President of Technica Communications, where she handles marketing, social media, content production and public relations for cleantech and biotech startups. Additionally, Lisa Ann is Co-Founder and Marketing Chair for the Global Cleantech Cluster Association, an international speaker and moderator and documentary filmmaker. Lisa Ann is a former award-winning broadcast journalist who reported for National Public Radio, PBS Television, WPXI-NBC, American Public Media, and Free Speech TV.
Thanks to our sponsor NextSpace!!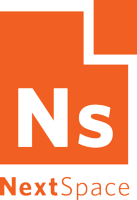 FAQs
What's the refund policy?
48 hour refund policy - We wil issue a full refund on cancellations 48 hrs before the event.