About this Event
IMPACT INVESTING AND SUSTAINABLE ECONOMIC DEVELOPMENT SYMPOSIUM is hosted by the Darla Moore School of Business Net Impact Chapter with a purpose of steering discussion on how to make profits while making positive social impact. Let's break from a view of sustainability as an expense on the income statement! For a change let us look at sustainability from an investor perspective.
Speakers and panelists will discuss how aligning businesses with ESG (Environmental, Social, and Governmental) principles can maximize returns and lower risk. The Symposium will cover topics ranging from the ESG portfolio management, impact oriented private equity investments, consulting and supporting social entrepreneurship, to sustainability of foreign direct investments.
Sounds interesting? Keep scrolling to learn more about our event and speakers!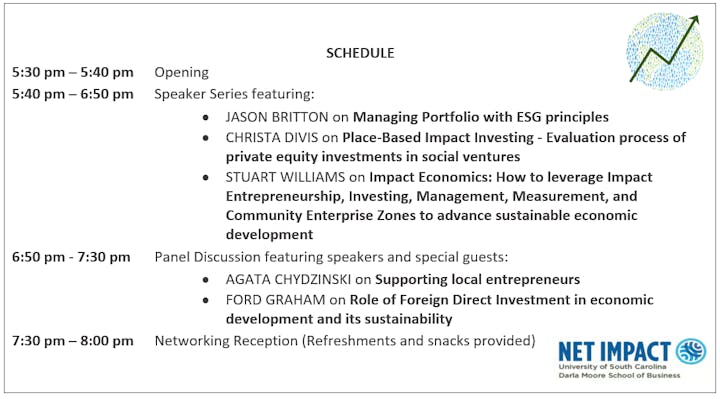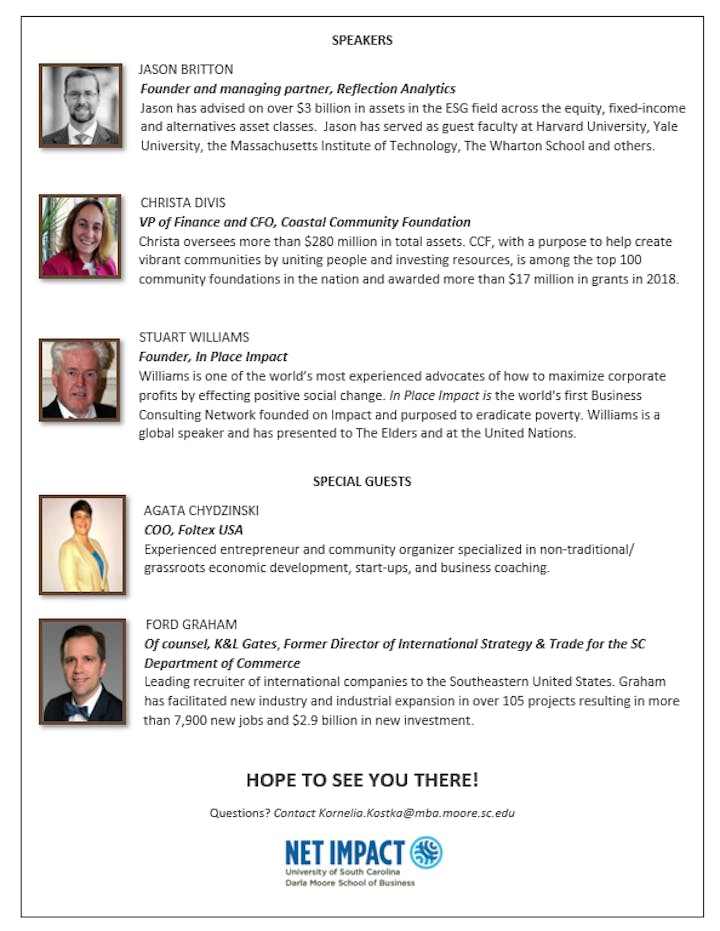 Organized by the Darla Moore School of Business Net Impact Chapter
Net Impact empowers students to use their careers to create a more socially responsible and environmentally sustainable world. Our goal in the Darla Moore School of Business Chapter is to give students hands on experience working with local companies through speakers, community engagement, and a consulting project. We strive to increase student awareness and understanding of the many facets of sustainability both in global markets and in their future careers.