Impact Investing 101: How to invest any amount of money with purpose
Description
Join us on Thursday, June 7th for Impact Investing 101: How to invest any amount of money with purpose!
As a consumer your purchases have huge implications on the world around you. Did you realize that the same is true of your savings? Are you being as purposeful with how you invest money as you are with spending it?
Come learn about impact investing and socially responsible investments. This interactive workshop will help anybody with $10 to $10 million dollars align their savings with their values. After this workshop you will:
Understand the basics of impact investing

Understand how your investment choices can reflect your personal values

Have a concrete plan for how to begin making conscious investment choices without sacrificing returns

Have a toolkit and resources for specific next steps

Learn about real-life impact investing opportunities
Workshop Presenters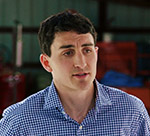 Kevin Egolf is an impact investing professional focusing his efforts on socially responsible farmland investing. He currently works with Iroquois Valley Farms, a leader in organic farmland investing, and Local Farms Fund, a social enterprise providing early stage farmers with land access in the NY Foodshed. His passion for sustainable agriculture and extensive finance background naturally led him into the growing impact investing field and towards agriculture. After moving to Rhode Island in 2016, Kevin wanted to see more impact investing in his new home state. To achieve this goal, Kevin founded Trellis Capital L3C (www.trelliscapitall3c.com), an enterprise devoted to funding, promoting, supporting and managing sustainable, responsible, regenerative, impact investments.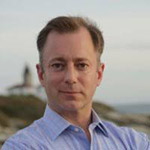 Derek Hansen is a leadership development, executive coaching and organizational change professional who recently founded Brightfire Impact (www.brightfireimpact.com). Brightfire helps direct impact investors amplify their impact by elevating their leadership and change agency. Derek is also the founder of Intrepid Leadership and an associate consultant with Bridge Partnership, providing a range of coaching, leadership, culture and strategy facilitation with clients from individuals to Fortune 500 companies. His background includes investment banking, private equity and strategy consulting experience. Derek received his Bachelor of Science in Economics from The Wharton School at the University of Pennsylvania.
---
Special thank you to our outreach partners: