Join us locally for our 4th Annual Impact Friday Cleanup in partnership with Four Peaks Brewery!
About this event
The Cleanup:
Join us locally for our 4th Annual Impact Friday Cleanup! We are heading to Apache Junction to cleanup, get outside and give back! This is our biggest cleanup of the year and we are honored to be partnering with Four Peaks Brewery for this cleanup. Get ready for raffles, goodies, giveaways to be won, trash to pick up, and good times to be had. So bring the whole family, skip the lines and make an impact with us! We will be heading to Four Peaks after this cleanup for a post-litter social!
The Deets
Who: Everyone! Bring friends, family and more friends!
What: Trash cleanup!
When: 11/26/2020 from 9:30 a.m. to 11:30 a.m.
Where: Apache Junction https://goo.gl/maps/1t7nHcTh23Qa8KEz5
Stuff to Know
1. Wear outdoor appropriate attire and your Keep Nature Wild gear is always a plus :). Shoes/boots and long pants are always recommended as well as a hat or some form of shade.
2. Parking: Follow the Keep Nature Wild signs and use the google directions link!
3. We will provide water, bags, and gloves. Feel free to bring trash grabbers and buckets in lieu of bags
4. You don't need any sort of pass or permit for this event.
5. Cleanup events are inherently dangerous and can be strenuous. Please read and sign our liability form before participating
If you're interested in learning more about our mission, our story, and the products we sell, check out our website www.keepnaturewild.com
**YOU DO NOT NEED TO PRINT A TICKET FOR THIS EVENT!**. Simply sign up and show up!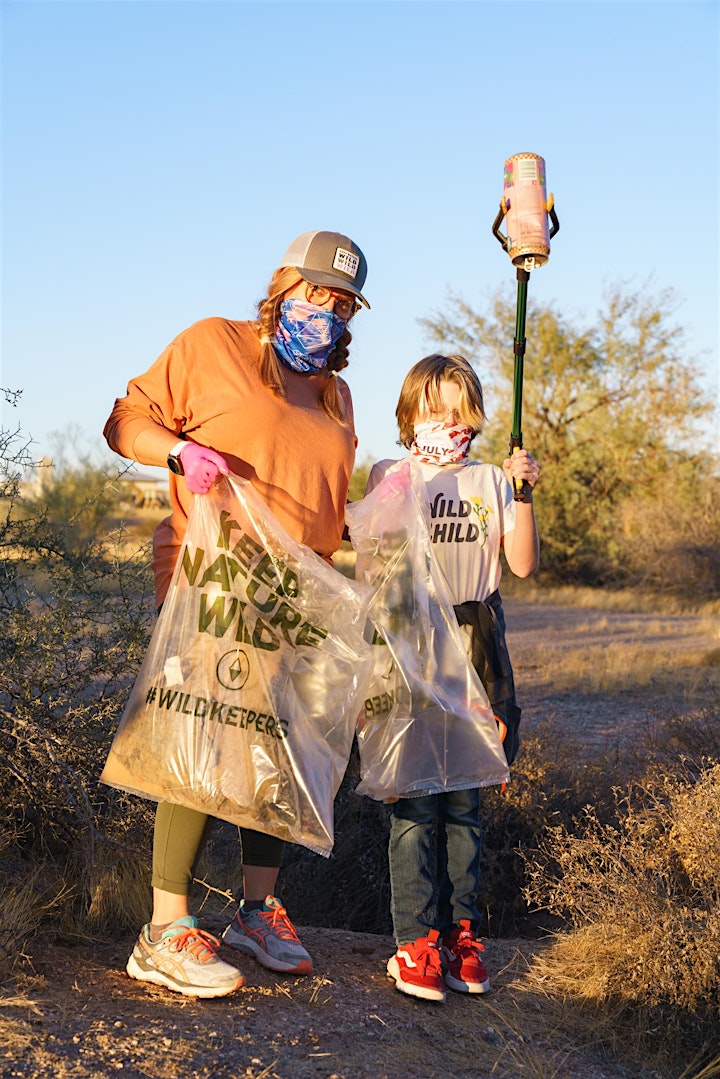 Organizer of Impact Friday Trash Cleanup with Four Peaks!
Keep Nature Wild is an apparel company with a simple mission: Build communities by picking up trash outside. With a focus on "standing for what we stand on," Keep Nature Wild's goal is to remove 1,000,000 pounds of trash from our wilderness areas. Interested in joining a community of like-minded people?