Description
Mindfulness is the gentle effort to be present in each moment. It involves paying attention to our thoughts and feelings in a way that increases our ability to manage difficult situations and make wise choices. By completing this workshop, participants will learn the practice of bringing mindfulness into their daily lives.

Issues
Do you see any of these issues in your employees?
• Ineffective problem solving strategies
• Impulsive reaction and behaviors
• Low adaptability and flexibility to change
• Poor stress management skills

Help Employees Learn to
• Understand the effect of practicing mindfulness
• Expand their repertoire for navigating challenging situations with clarity, compassion, and confidence
• Introduce mindfulness practice to their daily life to result in more happiness at work, reduce stress and improve productivity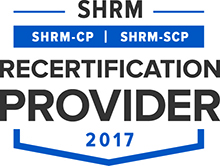 This program is valid for 1 PDC for the SHRM-CPSM or SHRM-SCPSM.
Registration is required and breakfast is included.
---
About the Instructor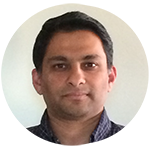 Raj Sheelvant has more than 20 years of personal practice of meditation and yoga. Being analytical and skeptical, he methodically tests ancient yoga teachings in his own laboratory of life and corroborates with modern scientific findings on the impact of meditation.
Raj has been in the field of technology and IT. For the past 15 years, he has been with Intel Corp. as a Software Program Manager. At Intel, he also facilitates and teaches a 10 week course on mindful meditation and has led numerous meditation sessions both within and outside Intel for several years. Practicing mindfulness has helped him develop focus, manage stress, and be in the 'high productivity zone'. He is very passionate about spreading the 'secular' aspect of meditation at work and schools for improved productivity.