Description
A 2016 global survey conducted by EY found that only 49% of global employees had a great deal of trust in their boss and/or colleagues and team members. The EY study found that people believe a high level of trust in their company would have a major influence on them being happier at work, staying at the company, doing higher-quality work, being more engaged and productive, and recommending the company to others. Nearly a decade ago, Stephen Covey said that the business world was experiencing a crisis of trust. In this workshop, we will explore what each of us can do to build trust.

Issues
• Do you see any of these issues in your organization?
• Employees feel a lack of transparency in the organization
• Employees feel that their leaders or colleagues are not credible
• Employees feel that they are not being treated fairly


Workshop Learning Outcomes
• Understand Stephen Covey's 4 Cores of Credibility
• Examine 13 behaviors of high-trust leaders
• Determine how to build trust within your team/organization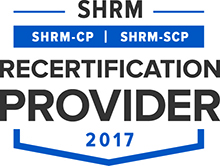 This program is valid for 1 PDC for the SHRM-CPSM or SHRM-SCPSM.
---
About the Instructor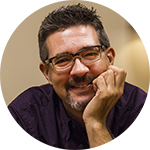 Brent D. Boardman has been teaching and presenting on Organizational Behavior, Leading Projects in Organizations, and Team Dynamics since 2008. He is a contributing Fellow for the Arizona Program for Policy, Ethics, and Education Leadership (APPEEL, Lincoln Center for Applied Ethics at ASU), author of Connecting with Students through Online Education in the Chronicle of Higher Education (2010) and author of two novels, The Chimera Principle (2011), and Artifact of a Life (2009). Brent D. Boardman currently serves as a Philanthropy Education Manager for the Sanford Institute of Philanthropy and Project Manager for Maricopa Corporate College.