About this Event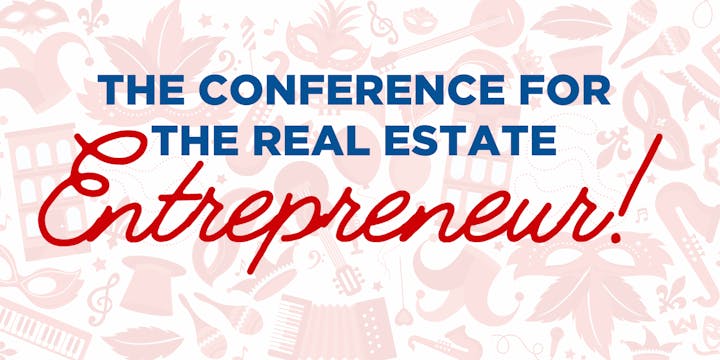 IMPACT Agent University Conference is will take place in the great city of New Orleans at the fabulous Riverwalk district hotel, Hilton Riverside, on April 11th and 12th, 2019.
•
BONUS: Stay for the French Quarter Festival and surround yourself in the fine southern cuisine and culture!
•
Jason and Diana Will, husband and wife real estate agents, founded this inaugural conference for the new class of agents who are ready to make a BIG IMPACT by the way they do business.
•
IMPACT Agents push the status quo.
•
This conference is for you. Agents, brokers, investors or developers. Do you want to make an IMPACT in your life, your business and your bottom line?
•
Let's challenge each other. Join us for the most diverse real estate and sales conference that exists in the Southeast.
•
"I want people to look forward to this event as the most impactful thing they do for not only their careers but their lives each year." -- Jason Will
•
Facebook | Instagram | Website | Accommodations
______________________________________________________________
SPEAKERS & PANELISTS:
* Tom Ferry, #1 Ranked Real Estate Coach
* Sharran Srivatsaa, CEO of Kingston Lane, Founder of 5AM Club
* Micheal Burt, Motivator & Million Dollar Machine
* Jon Cheplak, Real Estate Leader & Motivational Speaker
* Jeff Glover, Real Estate Expert
* Italina Kirknis, Social Media Expert
* Steve Olson, Award Winning Real Estate Veteran
* Glenn Phillips, CEO of Lake Homes Realty
* Jeff Cohn, Founder of Omaha's Elite Real Estate Group
* Sania Khiljee, Serial Entrepreneur, Social Media Expert
* John Wentworth, Owner of one of WSJ's Top 500 Brokerages
* Jason Posnick, Sales Mngr on the #1 Real Estate Team in New England
* Lisa Chinatti, Owner of the Chinatti Realty Group
* Tom Toole, Leads the Tom Toole Sales Group with RE/MAX Main Line
* Jill Biggs, Owner of Hudson County's Top Real-Estate Team
* Jason Farris, Owner of Fresno's Top Real Estate Teams & Media Company
* Jonathan Hawkins, Social Media Coach
* Billy J Brown II, Motivational Speaker
* Sara Kalke, Realtor, Entrepreneur, Real Estate Trainer
________________________________________________________________
SPONSORS
Box Brownie | Universal Retirement | BoomTown! | SprucedUp | Keeping Current Matters