Description
Join CMG - the digital transformation association - in fabulous Las Vegas for IMPACT 2020!
For more than 40 years, CMG's international IMPACT Conference has been the source for education and peer-to-peer exchange for all things enterprise IT and infrastructure.
It is the only conference of its kind where attendees can obtain real-world knowledge and training that is not vendor-run.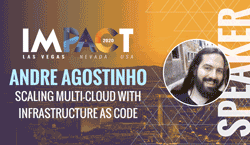 ---

The Education
With more than 90% of its sessions coming from industry practitioners, attendees obtain up-to-date, real-world knowledge and training.

The Experience
The 2020 Conference will offer attendees 3 days of technical sessions, workshops, training programs, technical demonstrations, and more.

The Outcomes
IMPACT attendees leave with proven solutions and a wealth of best practices to address their digital transformation challenges.
---
CMG—The Digital Transformation Association - is a highly influential worldwide organization of IT professionals committed to digital transformation initiatives and best practices, including IoT, Artificial Intelligence and Machine Learning, Digital Process, Cloud Native Applications, and the IT infrastructure that supports them.
***CMG Members: Login at CMG.org for your 20% off IMPACT Registration Link**