Description
Stop by and sit a spell with authors Kristin Hensley and Jen Smedley, creators of #IMomSoHard. Reserve your seat for the #IMOMSOHARD Book Tour coming to Katy, Texas on April 8th. Reserve your signed copy of the book here and we will save you a seat! Books-A-Million will be there on site to distribute your book at the venue. See you at the show!
About the book: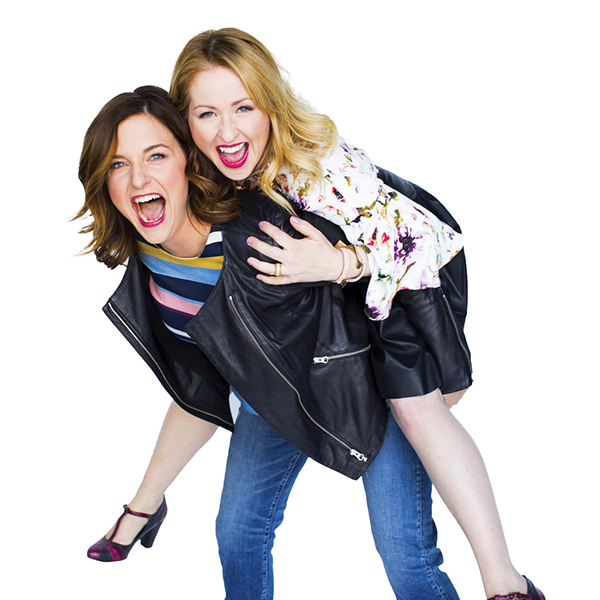 Real relationships, real women, real love.
Kristin Hensley and Jen Smedley, the creators of #IMomSoHard, are just like you and your best mom friend, only funnier and with more wine. Perhaps you've seen one of their insanely popular videos musing on everything from impractical swimsuit fashions to "Things I Found in My Bra." Or maybe you've gone to one of the shows on their sold-out tour, hailed as "monster truck rallies for moms." Or you might have just taken a break from mom-ing so hard yourself and decided to read some adult words for a few minutes. Did you pour yourself some wine?
This is not a self-help book. Kristin and Jen know that you probably didn't get to shower today and that the last thing you need is advice on all the stuff you're doing wrong. Instead, Kristin and Jen talk nipple hair, sex after marriage, Mom-bods, and their unhealthy obsession with Khal Drogo from Game of Thrones. #IMomSoHard is packed with the back-and-forth laugh-out-loud best-friend banter that Kristin and Jen are known for, with plenty of real talk about post-partum depression, bullying, and the dark thoughts that plague every mom. Throughout it all, they know the ups and downs of motherhood often have nothing to do with your kids—it's the female friendships and solidarity you have with other moms that makes it all worthwhile.
#IMomSoHard is like a long, funny, gab session with your best mom friends. Kristin and Jen know 6:00–8:00 pm is the worst time to call you. They know not to give harass you when you show up to a playdate in a free t-shirt you got from the dentist. They won't give pep talks, but they will talk you down from the motherhood ledge, because, congrats: you're passing with a "C"—and that's all any of us can hope for.
KRISTIN HENSLEY and JEN SMEDLEY have been performing, teaching, and writing comedy internationally for a combined 40+ years. They have been moms for one quarter of that time and it shows. How do they cope? They laugh about all of the craziness that comes with being a mom and they want you to laugh about it too! From snot to stretchmarks to sleepless nights, Kristin and Jen know firsthand that parenting is a hard job and they invite you to join them in taking it all a little less seriously (even if for a few short minutes a day). After all, Jen currently has four days of dry shampoo in her hair and Kristin's keys are still in her front door. They try, they fail, they support each other, and they mom as hard as they can.