Description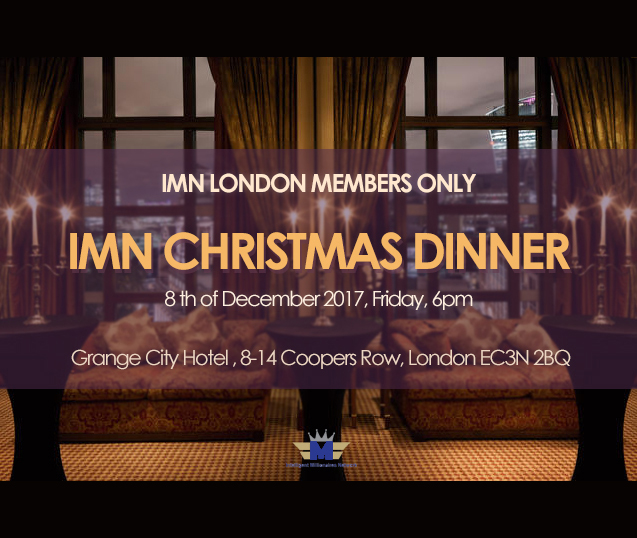 The Intelligent Millionaires Network of London are delighted to invite you to our members only Christmas Dinner. This signature event is an evening full of celebration, great food, and fun! The event will be held on Friday, December 8, 2017 at the luxurious Grange CIty Hotel. The evening provides an opportunity for IMN London Members to gather together, enjoy the night, and create #OPPORTUNITIES.
Not only will you be making awesome connections, but your mind will also be greatly fed by an after dinner surprise speaker!! There will be more surprises and great news that only an EXCLUSIVE and VIP member will get, so hop in to the bandwagon and reserve your spot today!
We've only got 40 tickets available for this Christmas Dinner to make sure that everyone will have great conversations to London's highly motivated, and successful members of IMN. Ticket sales will close as soon as the 40 tickets are sold or on Tuesday 5th of December at midnight to allow us to give to Grange City Hotel our final numbers.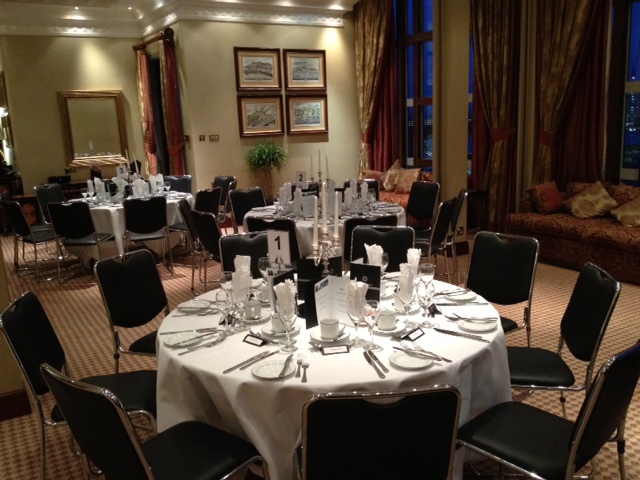 Menu:
1 glass of sparkling wine per person (soft drinks available)
2 course menu
1/2 bottle of house wine
Jugs of iced water
Duo Of Melon And Parma Ham Served With Winter Berry Compote (Included)
Sweet Pepper And Goat's Cheese Tart (V) Served With Wild Rocket And Tomato Chutney (Included)
* * *
Roast Norfolk Turkey Served With Brussels Sprouts, Chantenay Carrots, Honey-roasted Parsnips, Pigs In Blankets, Roast Potatoes And Red Wine Jus (Included)
Pumpkin And Sage Tortellini (V) Served With Tomato And Chesnut Sauce (Included)

Dietary requrements: We have added the options for gluten free or vegan menu to the main ticket registartion. Should you have any other dietary requrements please register your ticket with the most suitable option and then forward your confirmation email including your dietary needs to: krichelle@vikkithomas.com.
(P.S. You can also spend your night at the hotel for £130.80 which includes English Breakfast.)
We are looking forward to seeing you all at the 8th of December for a lovely evening consisting of delicious food, great conversations and amazing people! :)